< PREV PAGE
NEXT PAGE >
Navigator 2WD V8-5.4L SOHC VIN L (1999)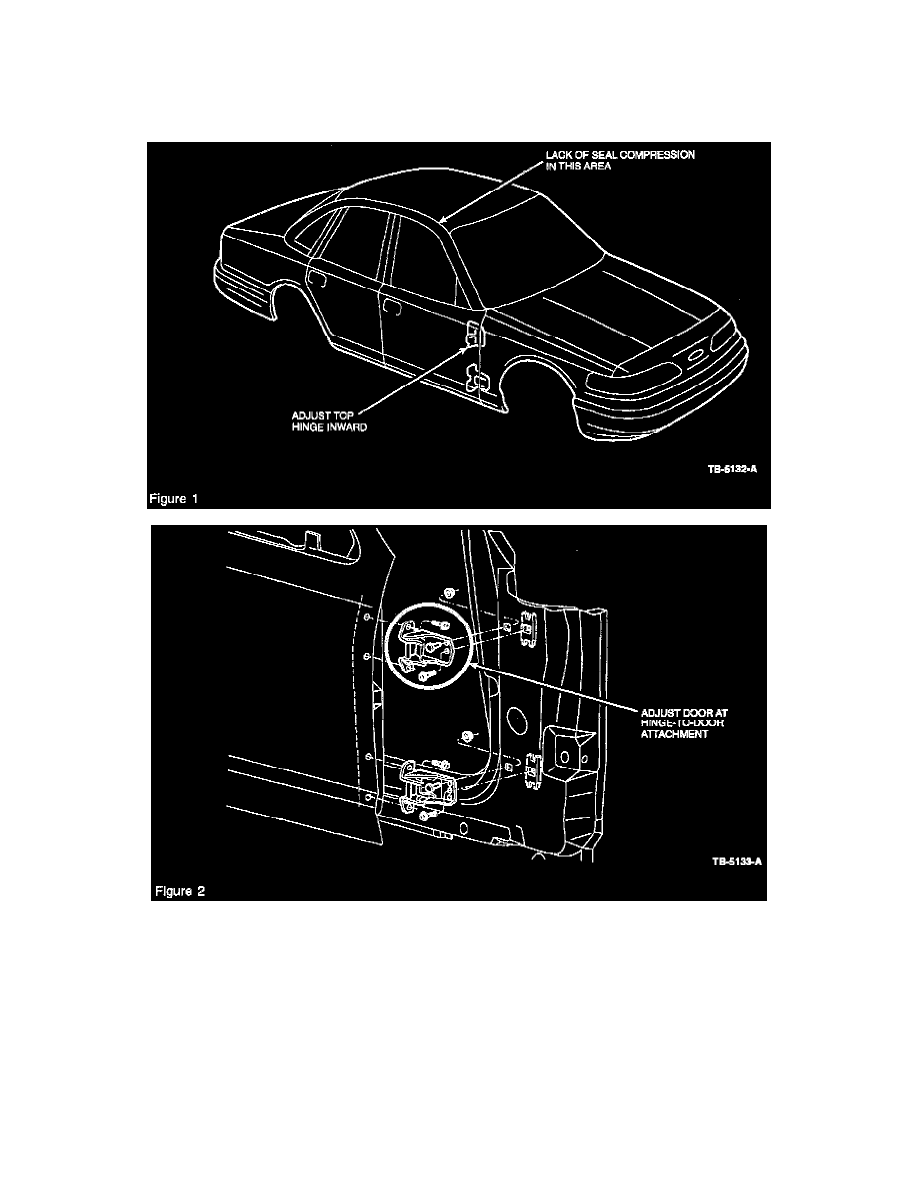 To provide adequate sealing contact, the weatherstrip-to-sheet metal contact should provide a tracing powder footprint width of 4-6 mm on the
weatherstrips. Any skips or tracing powder footprints less than 3mm in width indicate insufficient door-to-weatherstrip sealing contact and the door
should be adjusted to increase the sealing contact.
Door Adjusting
Refer to Figures 1 and 2.
1.
The upper and lower door hinges provide sufficient in/out adjustment to increase door contact with the dynamic weatherstrips. The door should
not be pried or forced into alignment. To properly correct the door fit to the weatherstrips, the door striker and/or hinge bolts to the door must be
loosened and adjusted to perform the alignment procedure. Note that the door striker only controls the in/out location of the door at the rear latch
area. The hinges control the in/out location of the door at the front, and the overall tip or tilt of the door when viewed from the front or rear.
2.
Review the overall fit of the door to the surrounding panels, and the amount of compression of the weatherstrip at all locations around the door.
The fitting procedure is mastered sequentially from the rear of the vehicle to the front:
^
from the quarter panel to the rear door 
^
from the rear door to the front door 
< PREV PAGE
NEXT PAGE >