NEXT PAGE >
C 240 Sedan (203.061) V6-2.6L (112.912) (2002)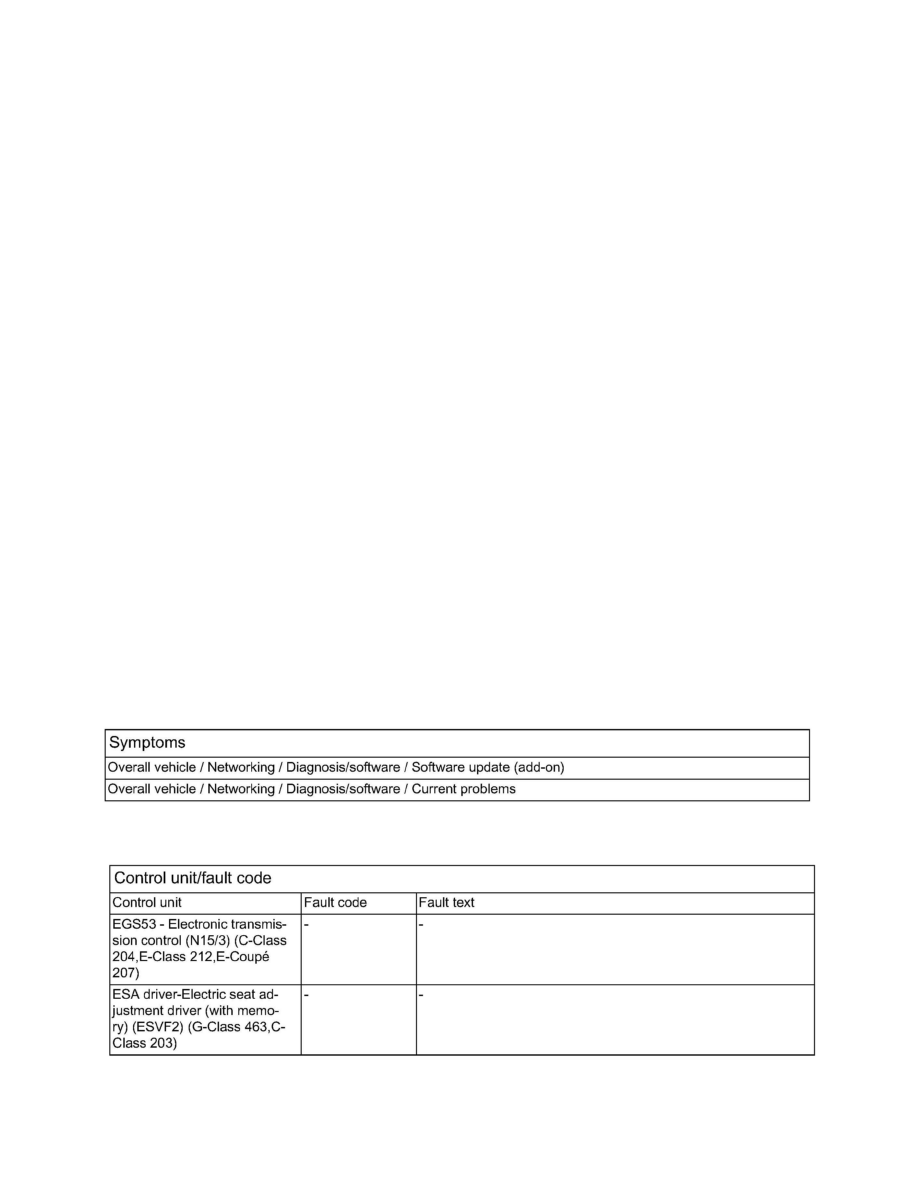 Central Control Module: Customer Interest
Computers/Controls - DAS Software Update
DAS/XD ADD-ON 2009-08-21-1243 FOR PASSENGER CARS
Topic number
LI58.40-P-048053
Version
1
Design group
58.40 Workshop equipment/MB testers
Date
09-29-2009
Validity
DVD version 07/2009
Reason for change
Reason for block
Complaint:
Driver ESA/ Front passenger ESA
Model series: 203,463
Faulty CBF file produces unknown control unit in vehicles of model series 203 and model series 463 prior to model refinement;
initial startup no longer possible.
ETC
Model series: 204,212,207
SCN coding with limp-home variant is not possible
Cause:
For all complaints: XD and DAS diagnostic data.
Remedy:
DAS/XD add-on 2009-08-21-1243 for passenger cars.
This add-on can be installed over DAS/XD version 07/2009.
This add-on does not supersede any other add-ons and must be additionally installed.
Symptoms
Control unit/fault code
NEXT PAGE >