NEXT PAGE >
C 350 (204.056) V6-3.5L (272.961) (2008)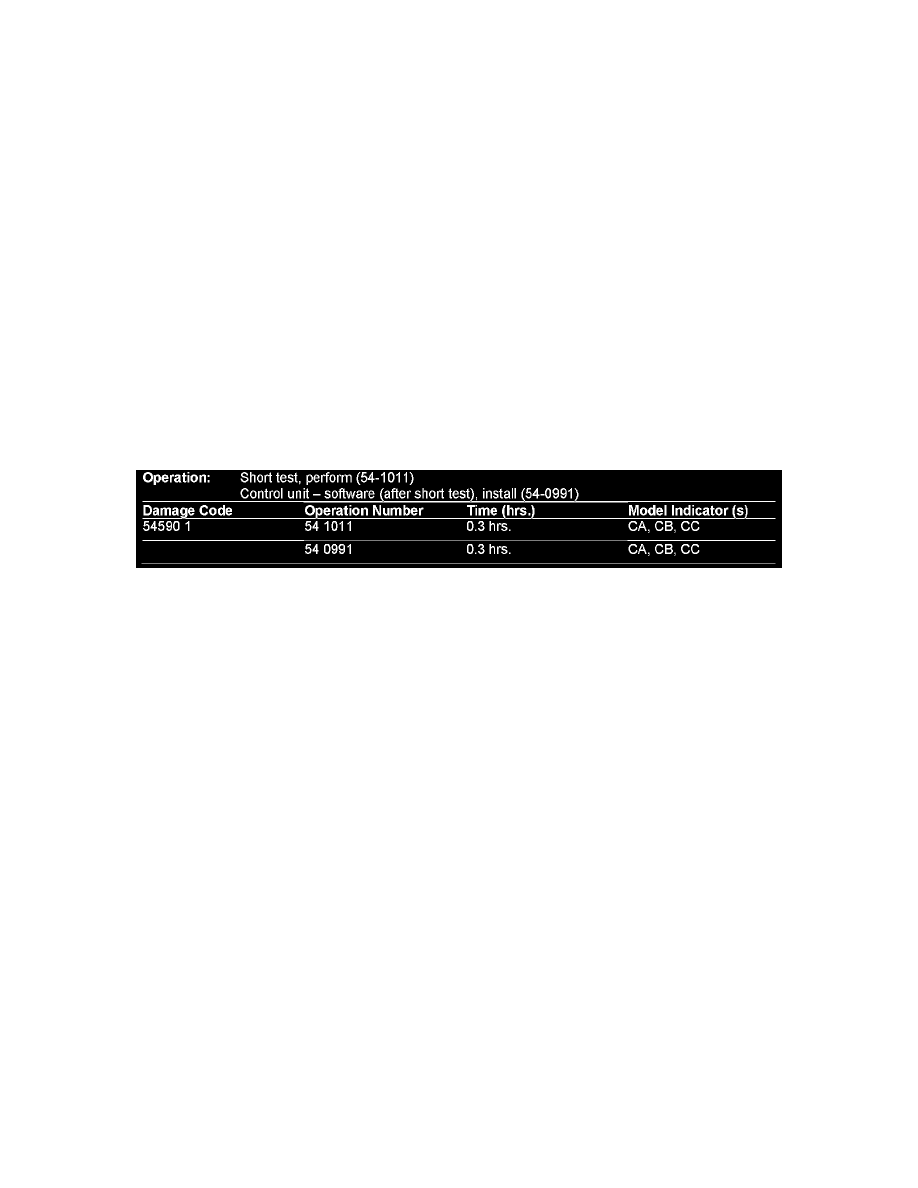 Alarm Module: Technical Service Bulletins
Antitheft - Erratic Panic Alarm Lamp Function
Date: February 12, 2008
Order No.: P-B-54.21/192
Supersedes:
Group: 54
SUBJECT:
Model 204.054/056/081
Panic Alarm Lighting Does Not Function Correctly
If you receive customer reports in the above model vehicles of the right front turn signal lamp and the left rear turn signal lamp not activating when the
panic alarm is triggered, this may be due to a software error in the rear Signal Actuation and Acquisition Module (SAM). Do not replace any parts. Flash
software will be available with Star Diagnosis (SDS) Version 03/08. To flash the rear SAM, using SDS version 03/08 or later, follow SDS menu path:
Control units --> Body --> System Rear SAM with connected LIN components --> Rear SAM - Rear signal acquisition and actuation module --> Control
unit adaptations --> Control module programming.
Note:
The following allowable labor operations should be used when submitting a warranty claim for this repair. This information has been generated on
February 12, 2008. Please refer to Netstar --> Star TekInfo --> Star Time for the most current labor time allowance.
In Case of Warranty, use the table.
NEXT PAGE >