< PREV PAGE
NEXT PAGE >
CL 55 AMG (215.373) V8-5.5L (113.982) (2001)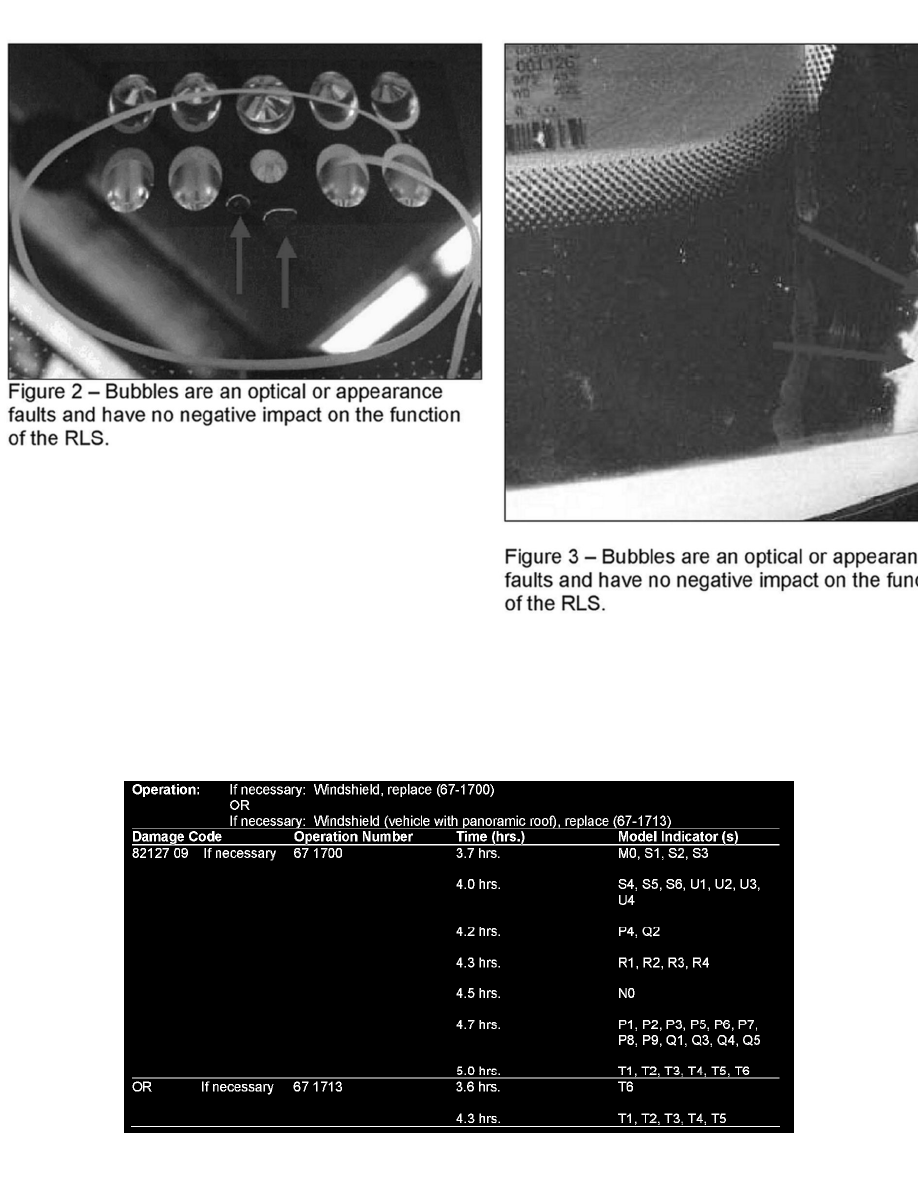 If you receive customer reports in the above model vehicles of blistering on the inside of the windshield in the area of the gluing surface of the Rain
Light Sensor (RLS), only replace the windshield if there is a functional fault. Due to tolerances in the gluing process, peeling may occur on the optical
portion of the RLS which may cause the RLS to trigger without rain present or not trigger with rain present. To evaluate, refer to the following photos.
Bubbles, as shown in Figures 2 and 3, will never cause a functional fault. If there is a functional fault, continue troubleshooting the system.
Note: 
The following allowable labor operations should be used when submitting a warranty claim for this repair.
< PREV PAGE
NEXT PAGE >