< PREV PAGE
NEXT PAGE >
CL 55 AMG (215.373) V8-5.5L (113.982) (2001)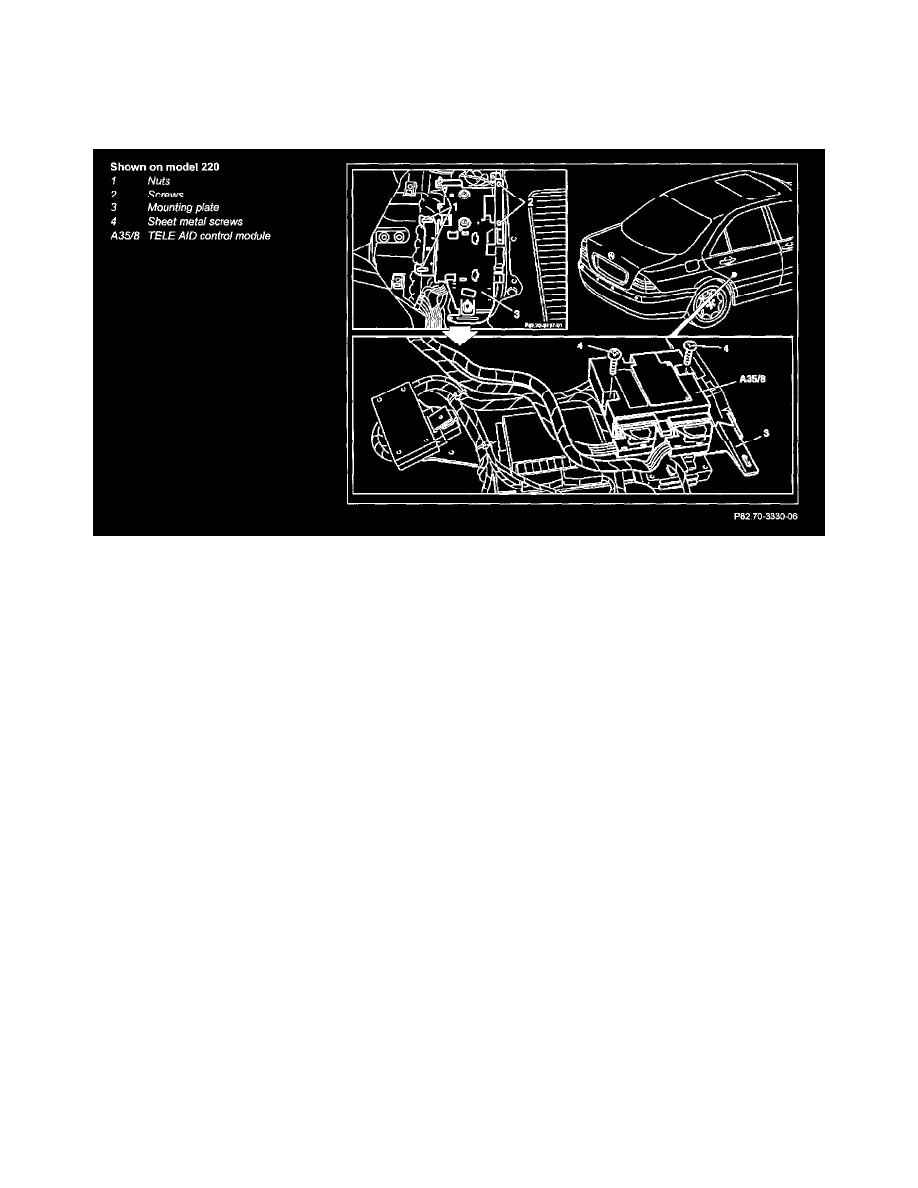 Emergency Contact Module: Service and Repair
AR82.95-P-0005MA Remove/Install TELE AID Emergency Call System Control Module
AR82.95-P-0005MA Remove/Install TELE AID Emergency Call System Control Module
- with CODE (855) TELE AID
Shown On Model 220
DANGER:
-
Risk of explosion from explosive gas. Risk of poisoning and caustic burns from swallowing battery electrolyte. Risk of injury from
caustic bums to eyes and skin from battery electrolyte or from handling damaged lead acid batteries.
-
No fire, sparks, naked flames or smoking. Wear acid-protective gloves, clothing and eye protection. Pour battery electrolyte only into
suitable and appropriately marked containers.
1
Disconnect ground cable of battery
CAUTION:  Perform all work with vehicle disconnected from electrical power to avoid erroneous actuation of TELE AID system.
2.1 Remove rear seat cushion
2.2 Remove bucket seats
-
Model 220 with code 401, right side only.
3
Remove seat adjustment mechanism on rear seat
-
Model 220 with code 401, right side only.
4
Unscrew screws (1) and nuts (2) and remove mounting plate (3) from vehicle floor
5
Remove connectors on TELE AID control module (A35/8)
6
Unscrew sheet metal screws (4)
7
Install in the reverse order.
< PREV PAGE
NEXT PAGE >