< PREV PAGE
NEXT PAGE >
CL 55 AMG (215.373) V8-5.5L (113.982) (2001)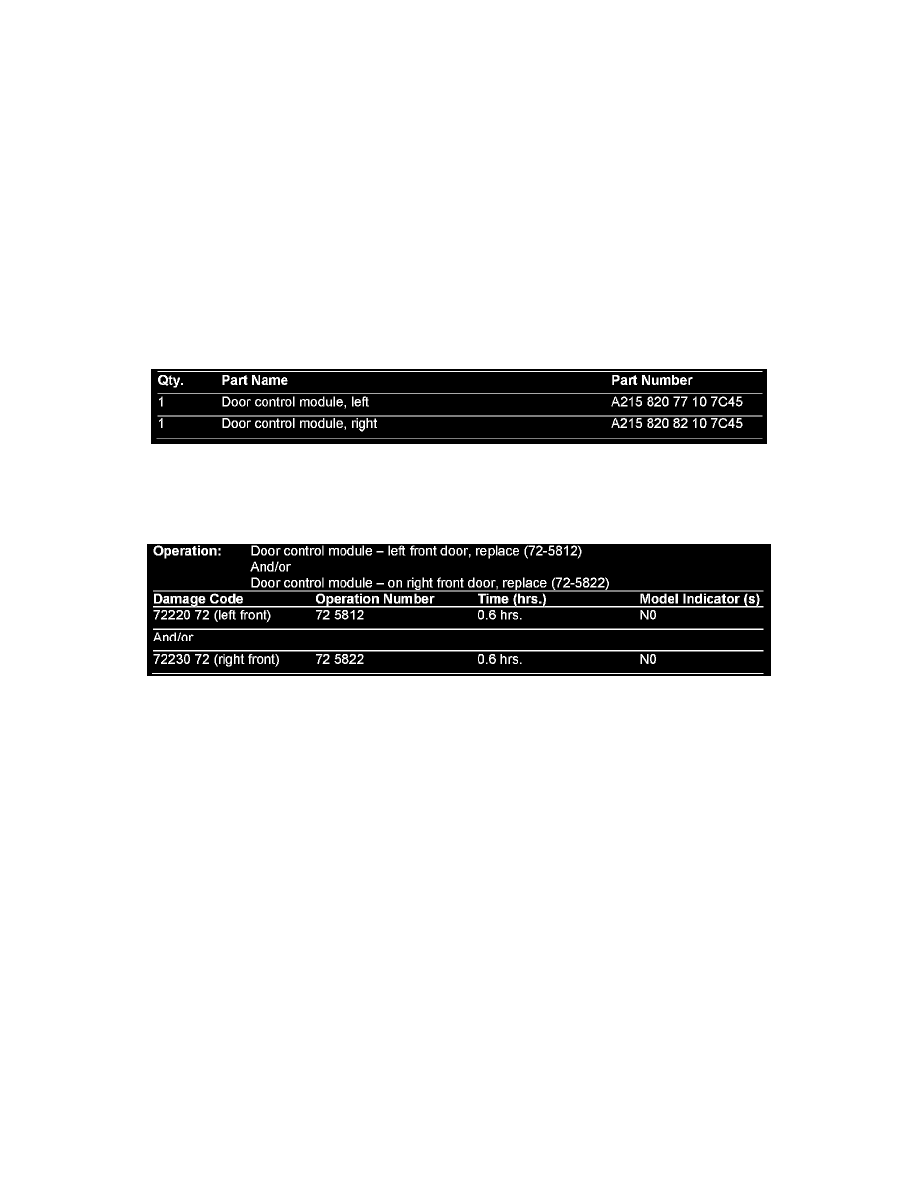 Door Module: All Technical Service Bulletins
Electrical - Seat/Mirror/Window Switch Lighting Fails
Date: November 16, 2004
Order No.: P-B-72.29/37
Supersedes:
Group: 72
SUBJECT: 
Model 215.373/374/375/376/378 from A009713 and up to A010142 
Seat, Mirror and Window Switch Illumination Fails
If you receive customer reports in the above model vehicles that with the engine running and the exterior lights switched on, the illumination for the
power seats, mirrors and window switches fails for approximately 6 seconds after actuating the power windows, replace the door control modules
(DCMs) to resolve. Refer to WIS document AR72.29-P-1000N for door control module installation instructions.
Parts Information
Note:
The following allowable labor operations should be used when submitting a warranty claim for this repair.
In Case of Warranty, use the table.
< PREV PAGE
NEXT PAGE >