< PREV PAGE
NEXT PAGE >
CL 55 AMG (215.373) V8-5.5L (113.982) (2001)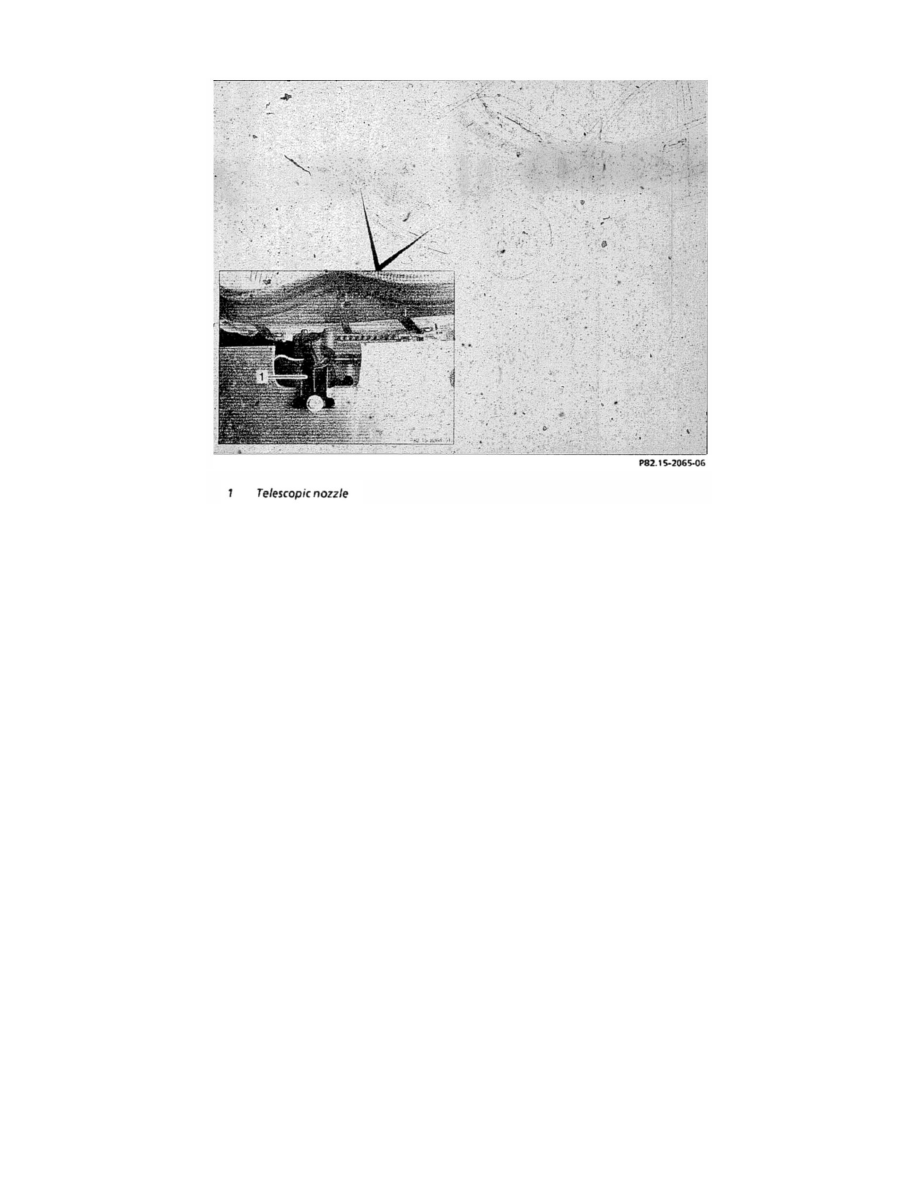 Headlamp Washer Spray Nozzle: Description and Operation
Arrangement
The telescopic nozzles are in the center, below the head lamps.
Design
The telescopic nozzle is a hydraulically operated telescope with an integrated return spring. It is not connected to the electricity.
Task
Cleaning the headlamp lenses.
Function
After the SRA pump (M5/2) has started, pressure builds up for approx. 1 second in the washing water pipe. Driven by the water pressure, the nozzles
move telescope-like into the cleaning position.
Then another increase in pressure at each telescopic nozzle opens a valve and an exactly measured amount of water is sprayed onto the headlamp lenses.
After use, the nozzle; are returned to their starting position with the aid of return springs.
< PREV PAGE
NEXT PAGE >