< PREV PAGE
NEXT PAGE >
CLK 350 Cabriolet (209.456) V6-3.5L (272.960) (2006)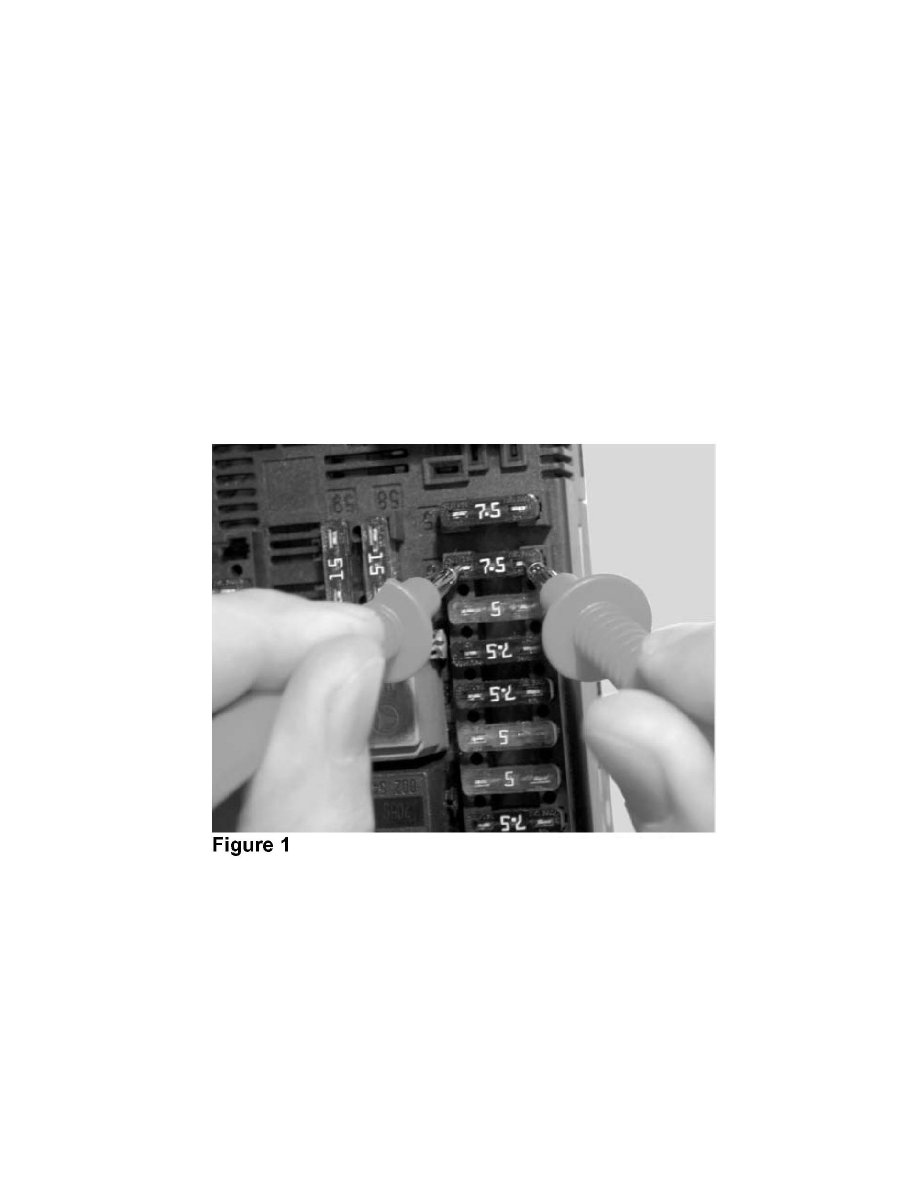 Fuse: Technical Service Bulletins
Electrical - Voltage Drop Testing at The Fuses
Date: April 12, 2006
Order No.: S-B-54.10/162
Supersedes:
Group: 54
SUBJECT: 
Model 164, 171, 199, 203, 208, 209, 210, 211, 215, 219, 220, 221, 230, 251 - 
Quiescent Current Test Via Voltage Drop at the Fuses
This bulletin is for rapidly pinpointing closed-circuit systems responsible for voltage drop. It involves disconnecting fuses or CAN-distributors and
measuring the voltage drop directly at the fuse.
Measuring Voltage Drop:
1.
Testing must be done on the installed fuse of the circuit 30 system (control module) using a suitable multimeter (e.g. Fluke 189) in the microvolt
range.
2.
For an accurate measurement, use appropriately sized pointed probes (Figure 1) to ensure sufficient contact with the opening in the fuse's plastic
housing.
NOTE:
Use probes from the electrical connection set (part no. W 220 589 00 99 00).
The quiescent current can be computed via Ohm's law from the measured voltage value and the internal resistance of the fuse measured.
< PREV PAGE
NEXT PAGE >