< PREV PAGE
NEXT PAGE >
CLK 55 AMG (208.374) V8-5.5L (113.984) (2001)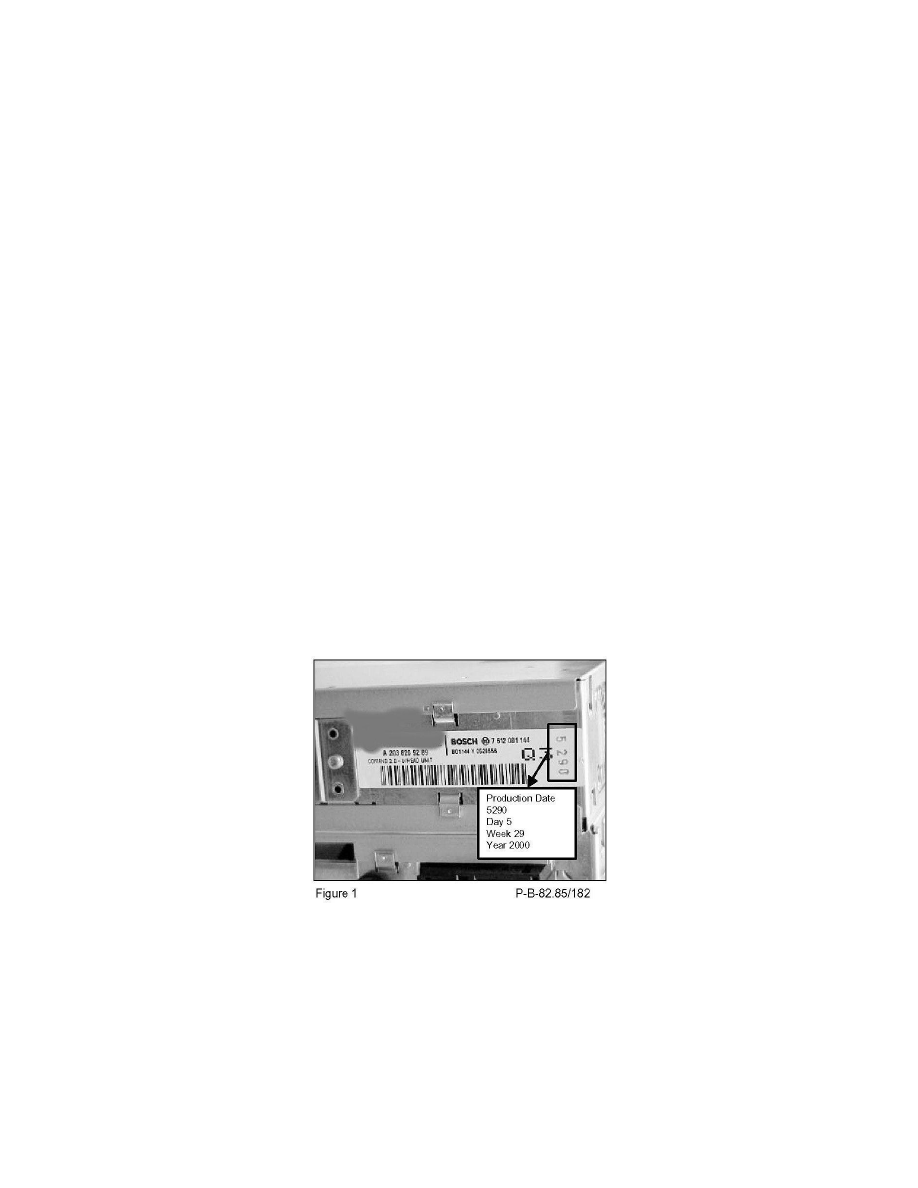 Body Control Module: Customer Interest
COMAND(R) System - Various Malfunctions
Date: December 27, 2001
Order No.: P-B-82.85/182
Supersedes:
Group: 82
SUBJECT:
Model Year 2000 and 2001
Models 203, 208 and 210 with COMAND
If you encounter any of the fault symptoms below on Model Year 2000 or 2001 Model 203, 208 and 210 vehicles with COMAND unit production date
of week 41/2000 to week 49/2000, please replace the COMAND unit.
Fault symptoms:
1.
COMAND does not work at times.
2.
Screen flicker.
3.
Route lost when engine is turned off for a break in the journey.
4.
Background noise/distorted sound.
5.
Sudden increase in volume when the engine is started.
6.
Station search function inoperative.
7.
Display dimmed at times.
8.
Navigation function inoperative
The above vehicles were fitted with a COMAND module with a production date between X41 0 and X490 (the first digit is not relevant). The date is
stamped on the sticker above the connector block (refer to figure 1).
Before replacing the COMAND module, please verify the production date on the part number label. (figure 1).
< PREV PAGE
NEXT PAGE >