< PREV PAGE
NEXT PAGE >
CLK 55 AMG (208.374) V8-5.5L (113.984) (2001)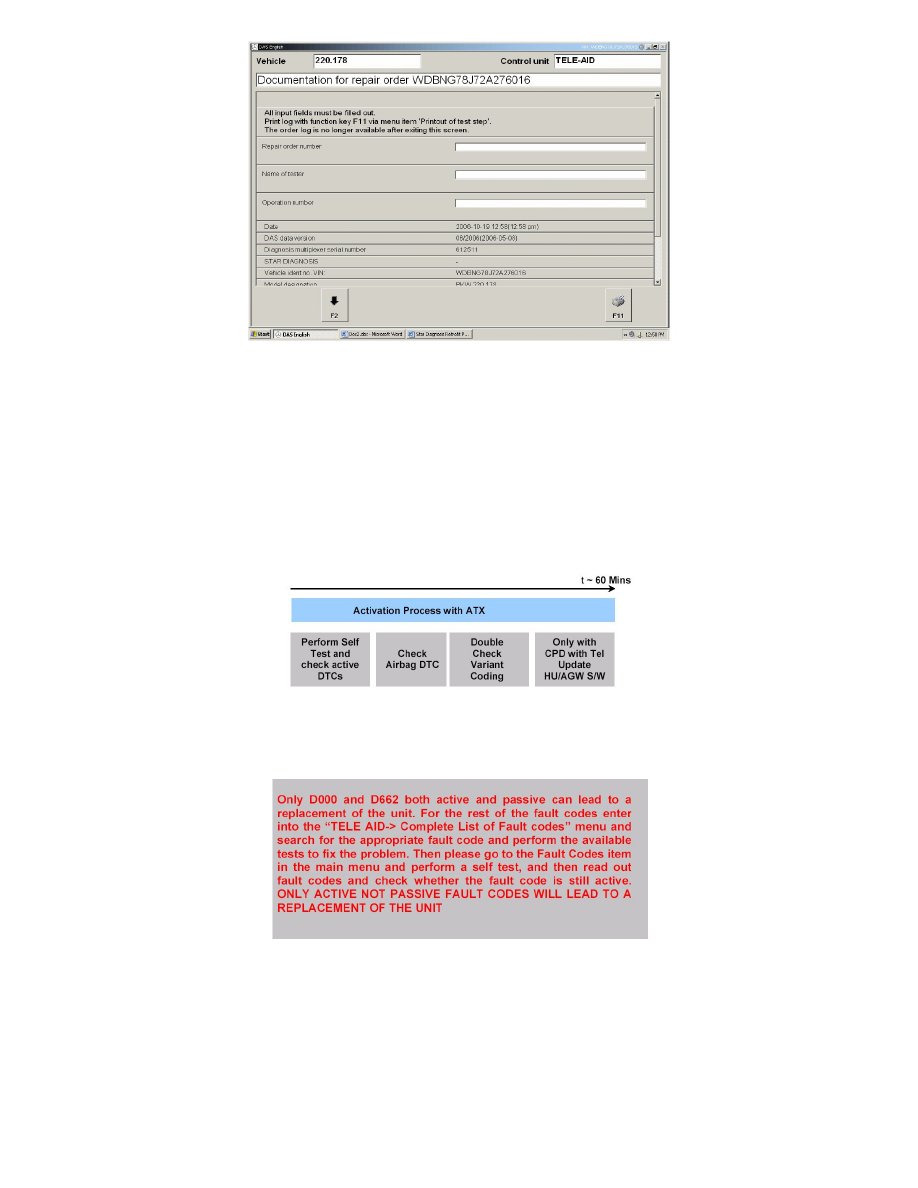 Now follow the steps one by one as listed on the printout for the "Registration with ATX" screen.
-
Fill out the Digital Tele Aid Retrofit form using the printout as specified in the registration screen. The registration screen also contains the
"ESN" (Electronic Serial Numbers) of the original unit and the new unit when using automatic takeover and the "ESN" of the new unit when
using the Manual Settings input option. These details are required for filling out the "Original Unit" and "New Unit Information".
-
All subscribers have to fill out a new retrofit subscriber agreement. The new subscriber agreement includes information about the different
service packages. All the filled out paperwork has to be sent to the ATX fax number as specified. In order to complete the activation of the unit
ATX needs both the Digital Tele Aid Retrofit form and the new subscriber agreement.
-
ATX will process the paper work and respond back via fax with the needed activation information on it in less than 60 minutes.
-
While waiting for the response fax from ATX, please perform the following steps:
-
Perform self test of the Tele Aid and double check whether there are any active fault codes. In case of CP Digital, the below screen for reading
of fault codes is different as it will also contain the menu items for reading of fault codes from virtual devices like ECALL, Info/Road side
assistance call, Tracking etc.
< PREV PAGE
NEXT PAGE >