< PREV PAGE
NEXT PAGE >
CLK 55 AMG (208.374) V8-5.5L (113.984) (2001)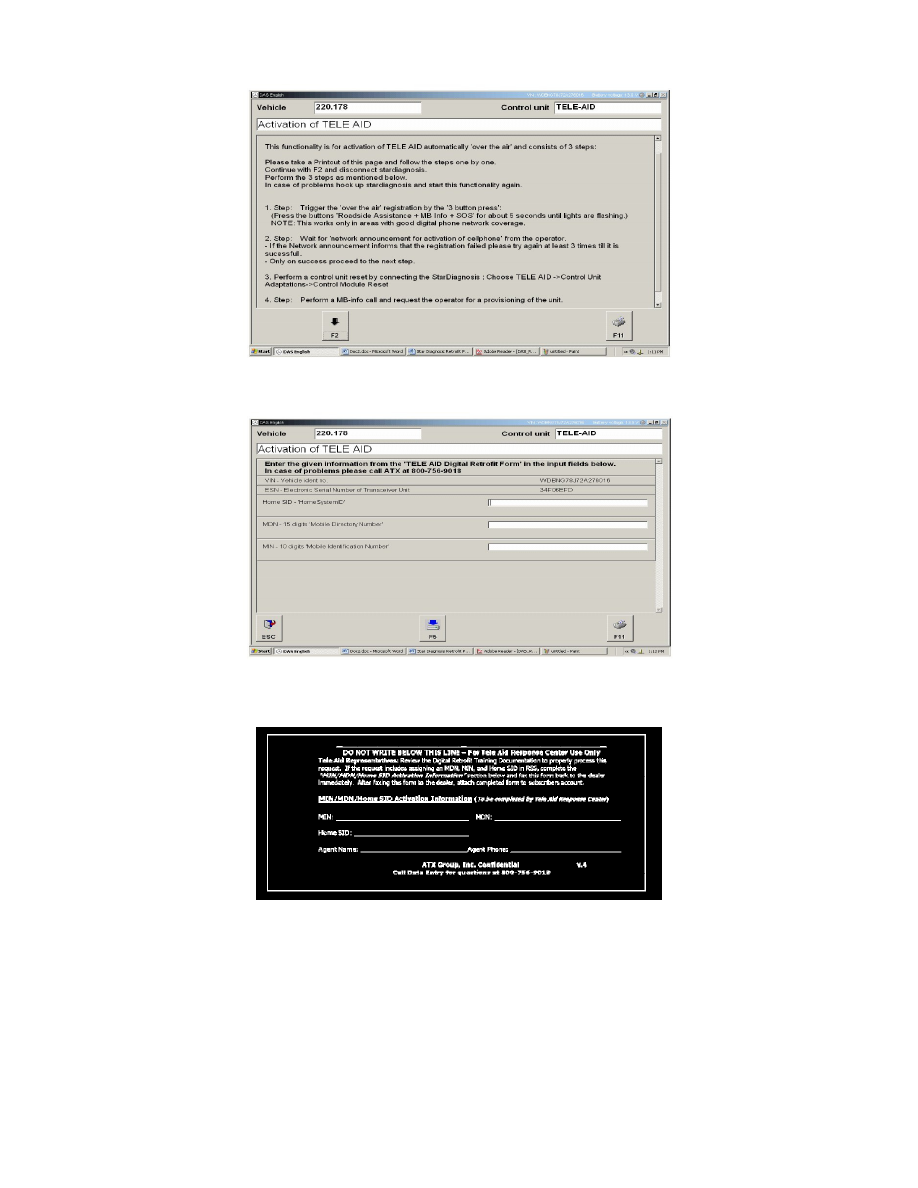 through the DAS. The automatic activation process through F3 gives the same set of steps for 3 buttons procedure as explained in the section
"Registration procedure and Activation Process".
Only in case of problems in the 3 button procedure, please proceed to the manual activation of the Tele Aid by pressing the F4 button.
In the above screen, the Home SID, MDN, and the MIN data have to be filled in from the information available in the response fax from ATX as shown
below.
On the pressing of the F5 button, a reconfirmation of the parameters is needed, and then the TELE AID is programmed with these network parameters
and gets activated.
* Explanation of the 3-button-press process:*
*Perform the 3 button press after the activation confirmation form is received via fax form ATX.*
*The 3 buttons will begin blinking after they are pressed a minimum of 5 seconds. Tele Aid will then download the assigned information over the air.
This process will succeed only in areas with Verizon Wireless (VZW) Digital coverage.*
*The VZW standard network announcement for the 3 button press (the content of this announcement could change in the future) is: "Welcome to over
the air programming. Please wait while we program your phone. This call is air time free. Para espanol pulse dos". The process takes approximately one
minute, during which another warning message may sound stating: "Please continue to hold while your phone is being programmed".
< PREV PAGE
NEXT PAGE >