< PREV PAGE
NEXT PAGE >
CLK 55 AMG (208.374) V8-5.5L (113.984) (2001)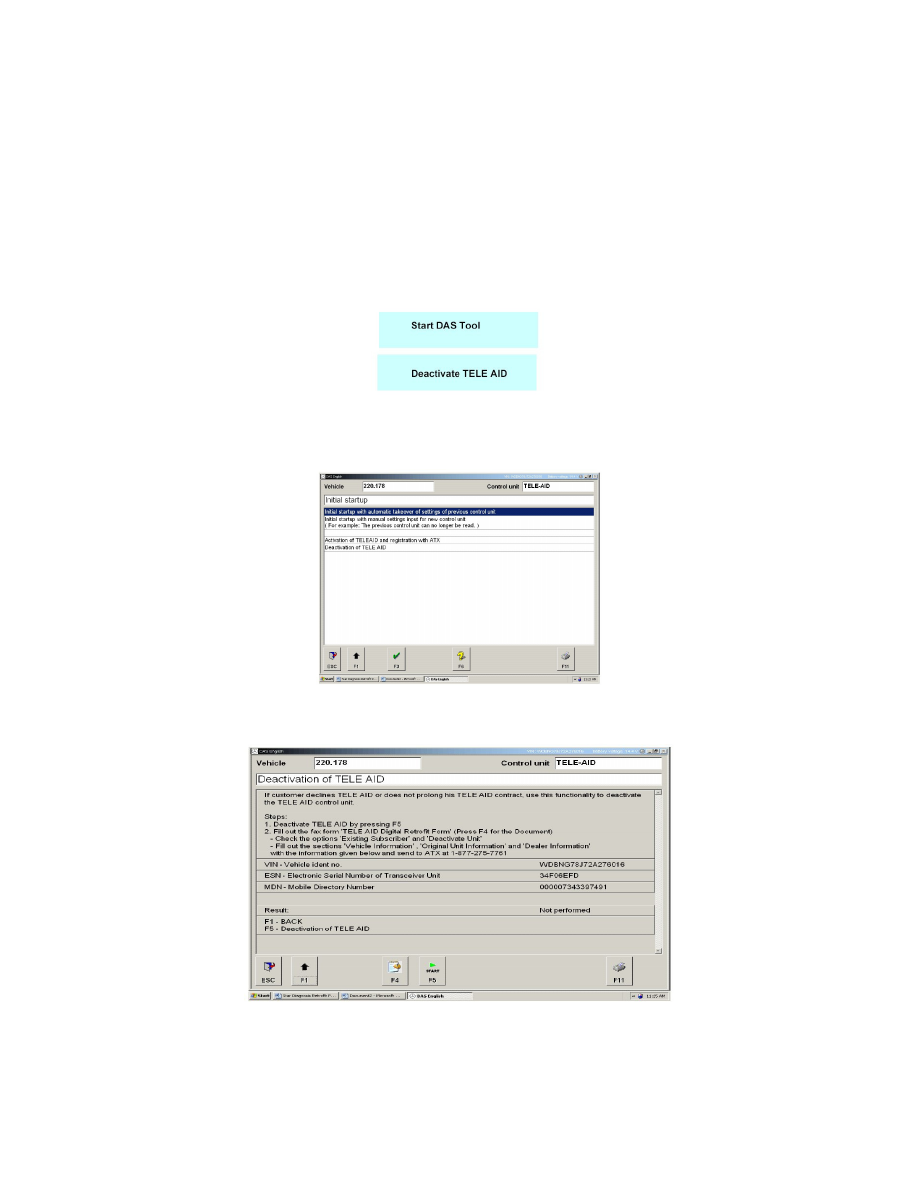 *Once Tele Aid is deactivated and restored to factory default settings, restart Star Diagnosis and manually code Tele Aid under Initial Start-up or
Control Unit Adaptations by following path:
Control Units > Information and Communition > Audio, Video, navigation, and telematics > TELE AID > Initial Start-up or Control unit adaptations.*
*Close Star Diagnosis and perform a 3 button press. Mute the audio and listen for a network announcement about programming.*
*With the programming complete and the vehicle outdoors with the ignition on for approximately 15 minutes, place the acquaintance call by pressing the
I-Button and asking the service operator if they had received the customer and vehicle information. Tele Aid will process the satellite GPS information
before transmitting it to the service operator.*
Deactivation Process:
This process is needed in case any active customer decides to deactivate the digital Tele Aid. The workflow for this process is as below.
Follow the path Cars->Class Selection ->Model Series Selection-> Engine Selection ->Main Groups->Control Units->Information and Communication
->Tele Aid-> Initial Start Up.
Select the option to deactivate the Tele Aid.
Take a printout of this screen and also the TELE AID Digital Retrofit Form (F4) and then press F5 on the above screen which leads to the deactivation of
the Tele Aid.
< PREV PAGE
NEXT PAGE >