< PREV PAGE
NEXT PAGE >
CLK 55 AMG (208.374) V8-5.5L (113.984) (2001)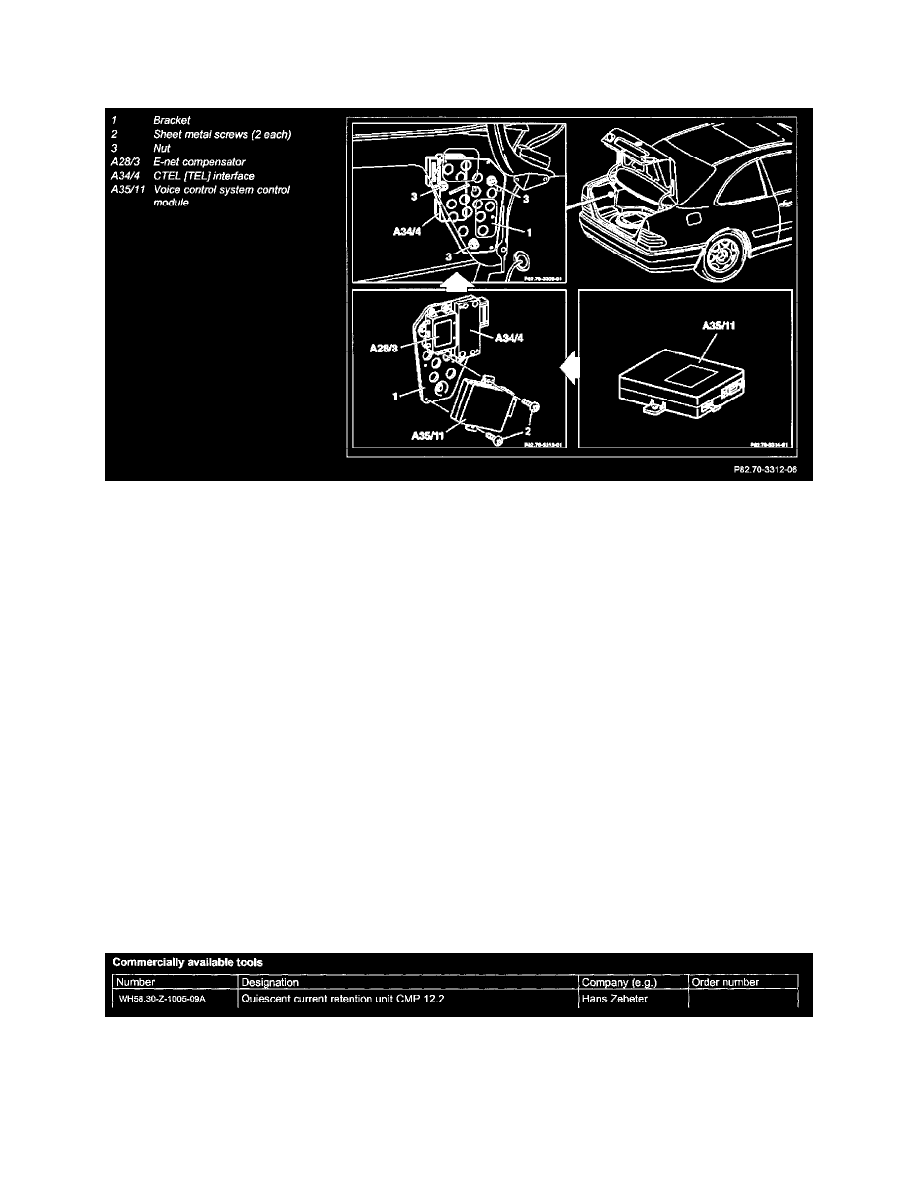 Voice Activation Module: Service and Repair
Removing And Installing Voice Control System Control Module
1
Connect quiescent current retention unit
See "Commercially Available Tools" given below.
DANGER:
-
Risk of explosion from explosive gas. Risk of poisoning and caustic burns from swallowing battery electrolyte. Risk of injury from
caustic burns to eyes and skin from battery electrolyte or from handling damaged lead acid batteries.
-
No fire, sparks, naked flames or smoking.
-
Wear acid-protective gloves, clothing and eye protection. Pour battery electrolyte only into suitable and appropriately marked
containers.
2
Disconnect ground cable of battery
3
Remove side cover on left side of trunk
4
Unscrew nut (3)
5
Carefully remove bracket (1) with control modules
NOTE:  Do not damage connection lines
CAUTION:  Do not kink or stretch fiber optic cable
6
Unlock connector on voice control system control module (A35/11) and disconnect
7
Loosen sheet metal screws (2)
8
Remove voice control system control module (A35/11)
9
Install in the reverse order
Commercially Available Tools
Commercially Available Tools
< PREV PAGE
NEXT PAGE >