< PREV PAGE
NEXT PAGE >
CLK 55 AMG (208.374) V8-5.5L (113.984) (2001)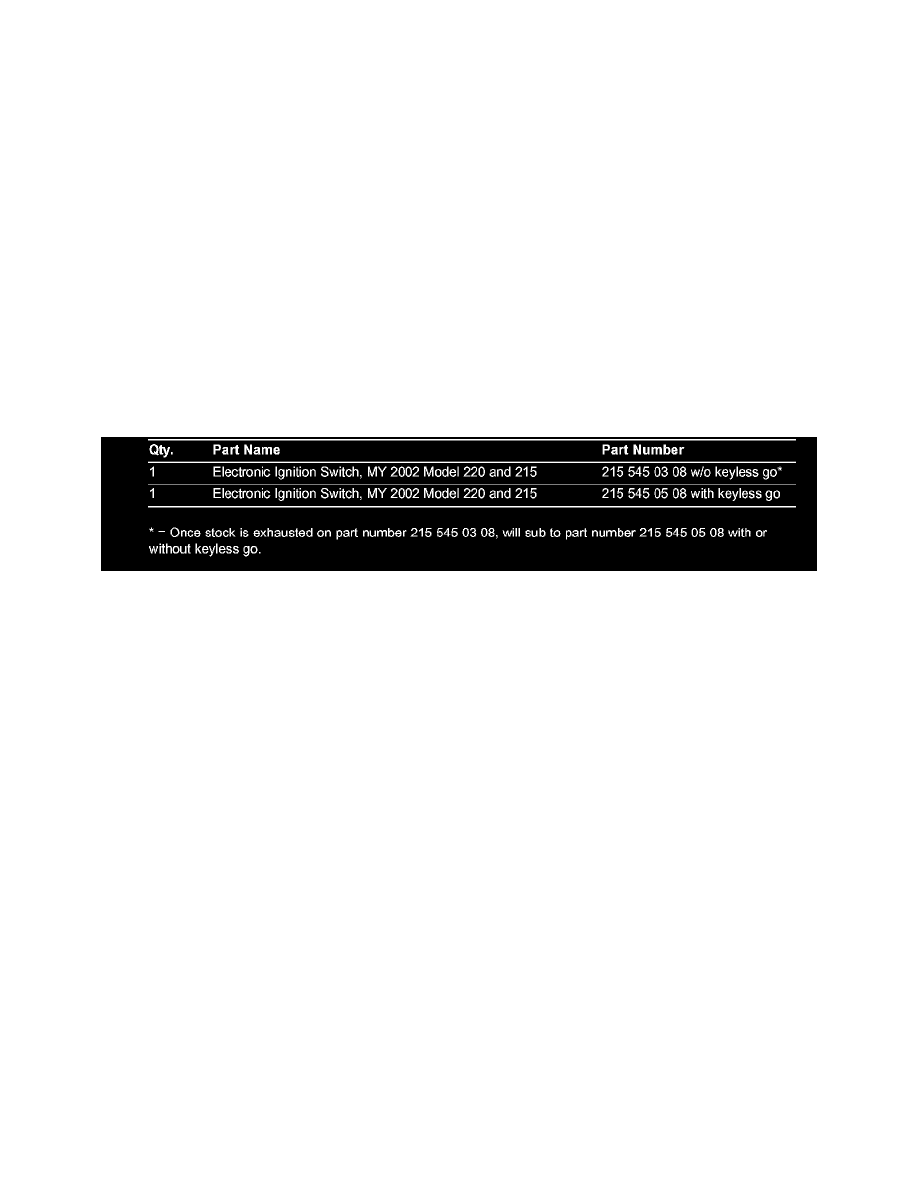 Ignition Switch: Technical Service Bulletins
Ignition System - Electronic Ignition Switch Replacement
Date: August 29, 2001
Order No.: P-B-80.57/11
Supersedes:
Group: 80
SUBJECT:
Models 220, 215, Model Year 2002 EIS Replacement
As of Model Year 2002 (Code 802), Models 220 and 215 are equipped with a redundant odometer memory, as known from Model 203. The odometer
reading is stored redundantly in both the Instrument Cluster (A1) and the Electronic Ignition Switch (N73).
When replacing the Electronic Ignition Switch (N73), ensure that the correct version (with redundant odometer memory) is used. Using an incorrect EIS
may cause damage to the Instrument Cluster.
Note:
An update to the EPC data has been initiated. Please ensure your parts personnel are aware of this important information. Please contact Dealer Parts
Services if there are questions concerning the appropriate part number.
Parts Information
< PREV PAGE
NEXT PAGE >