< PREV PAGE
NEXT PAGE >
E 320 Wagon (124.092) L6-3.2L (104.992) (1994)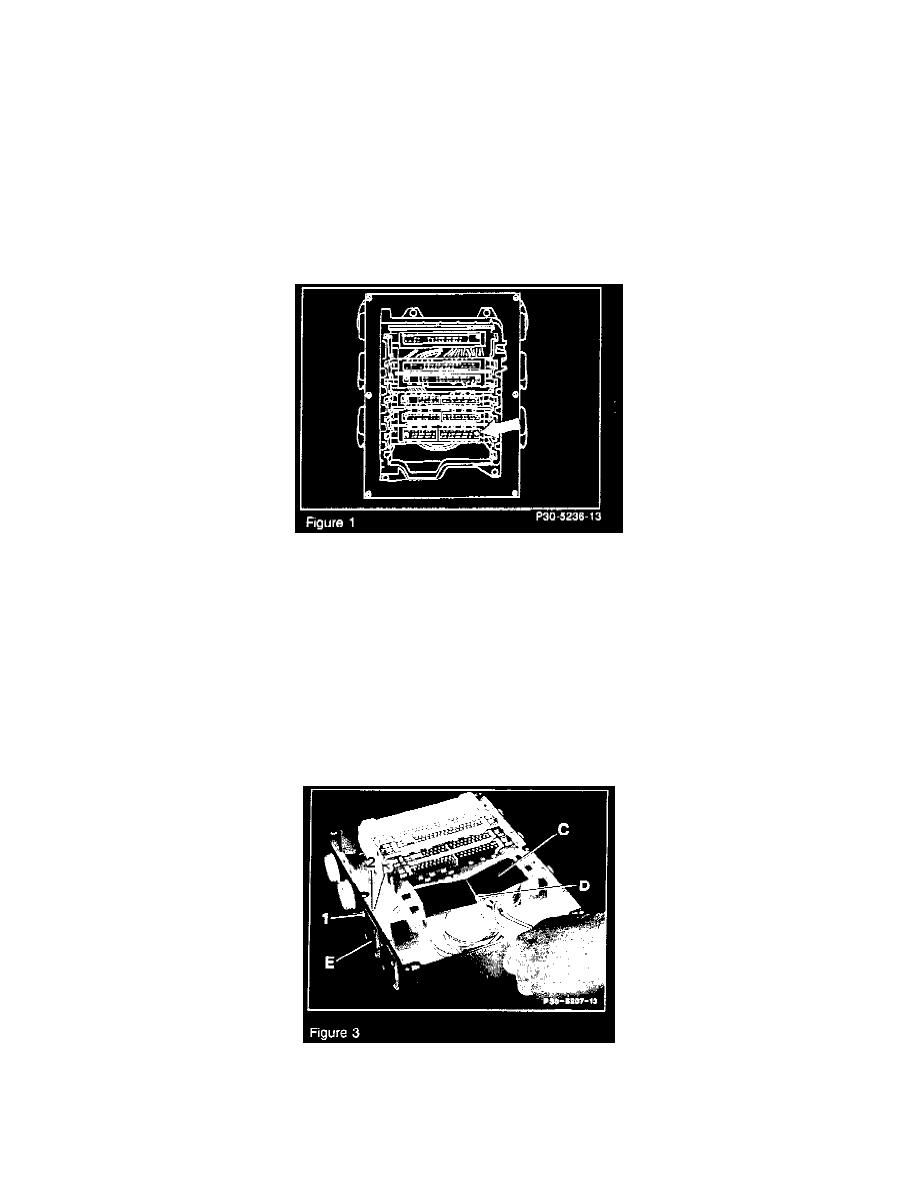 Cruise Control Module: Technical Service Bulletins
Cruise/Idle Speed Control - Contact Box Modification
REF.NO.: MBNA 58/66
DATE: November 1993
TO: OUR MERCEDES-BENZ PASSENGER CAR DEALERS
SUBJECT:
CONTACT BOX MODIFICATION
In order to use the existing contact box for the cruise control/idle speed control module (N4/3) in engine 104 HFM-SF1, the box must first be equipped
with a retrofit kit, part no. 140 589 35 63 00.
This retrofit kit includes installation instructions for a 3-row module/connector adapter (arrow, Figure 1) which must be installed into the existing contact
box, part no. 140 589 06 63 00.
Note:
The retrofit kit is part of the 1994 automatic shipment, minimum A and B tool package.
Installation Instructions
The contact box is modified as follows:
1.
Remove six screws (A, Figure 2) and the five plug covers (B).
2.
Remove contact box cover by lifting it upwards.
3.
Cut the cover panel (C, Figure 3) with diagonal cutter pliers (D) and remove.
< PREV PAGE
NEXT PAGE >