< PREV PAGE
NEXT PAGE >
S 430 (220.170) V8-4.3L (113.941) (2000)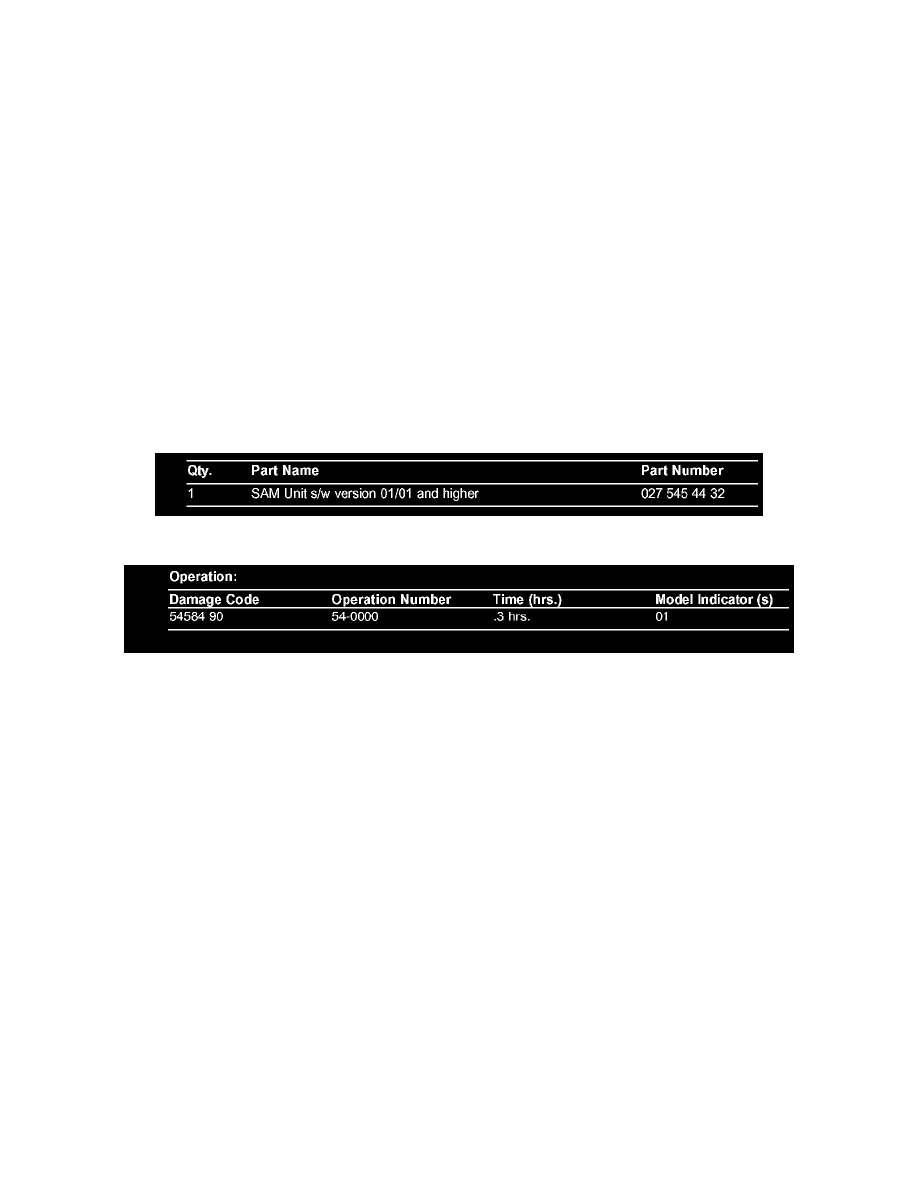 Alarm Module: Customer Interest
Battery - Low/Dead
Date: February 4, 2002
Order No.: P-B-54.10/61
Supersedes:
Group: 54
SUBJECT:
Model 220 Up to VIN 013772 with Replacement Left SAM 
Battery Drain
If you encounter instances on Model 220 vehicles, up to VIN A013772, of a battery drain condition, please perform the following steps. Only 220
vehicles with LF SAM (N10/6) part number 020 545 17 32 software version 12/0 are affected.
Check the quiescent drain of the vehicle according to WIS document AR 54.10-P-10301. The vehicle must be locked as the ATA is being checked and
errors can only be checked with the ATA active.
If the quiescent current is at 150 mA with the ATA activated then re-check with the siren wire on left SAM (N10/6) unplugged (plug 4, pin 3). If the
quiescent current drops to 50mA with the siren (H311) unplugged, replace left SAM (N10/6).
Parts Information
In Case of Warranty
< PREV PAGE
NEXT PAGE >