< PREV PAGE
NEXT PAGE >
S 600 (221.176) V12-5.5L Turbo (275.953) (2007)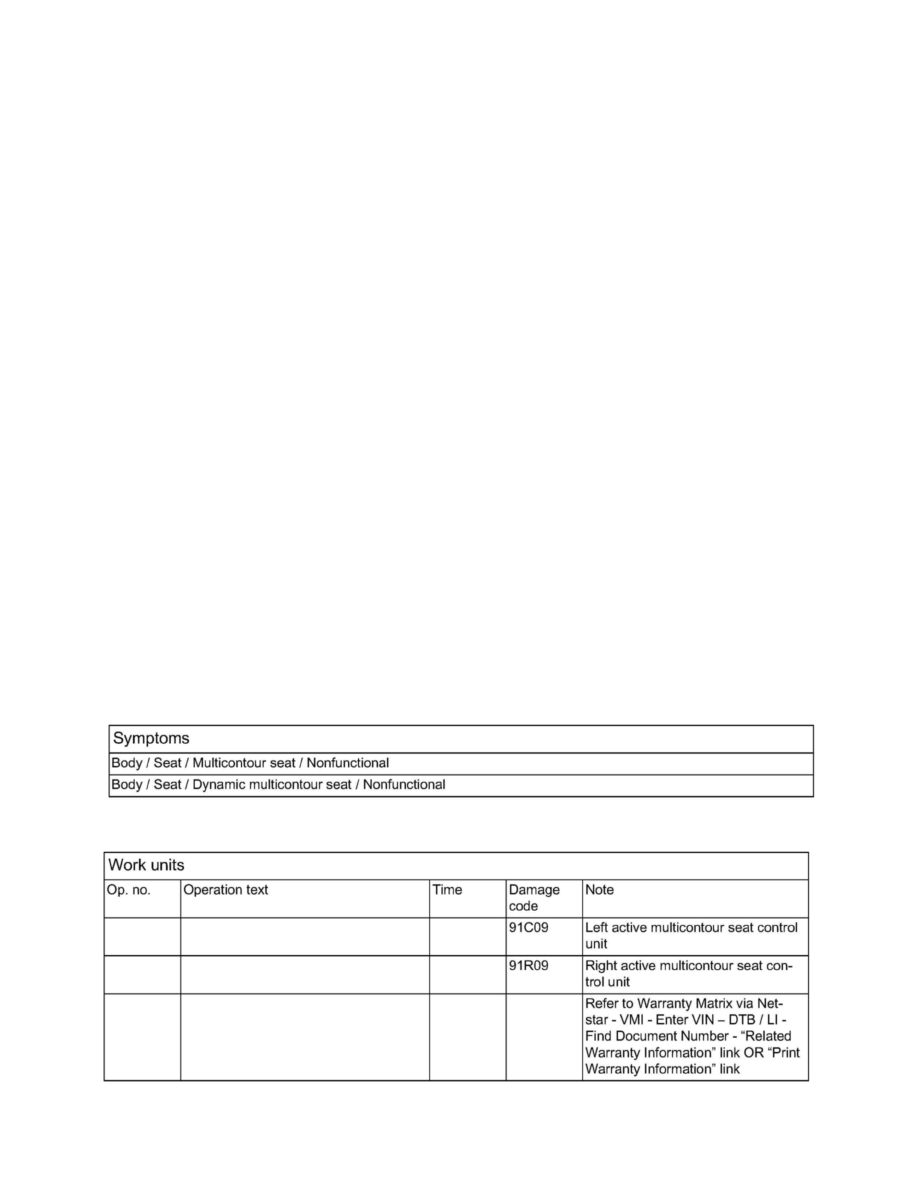 Central Control Module: All Technical Service Bulletins
Interior - Multicontour Seat Air Release Failure
MULTICONTOUR SEAT FUNCTION FAILURE
Topic number
LI91.25-P-048132
Version
1
Design group
91.25 Multicontour seat (MCS)
Date
10-28-2009
Validity
BR221 as of VIN A299864 up to A 302080
Reason for change
Reason for block
Complaint:
Multicontour seat fails during air release procedure.
The system becomes operational again after an ignition change.
Fault code 9E8900 is stored.
Cause:
Implausibility in coding data.
Remedy:
Download add-on 1259!
Perform SCN coding with Xentry Diagnosis in left and right Dynamic Seat control unit.
DAS menu selection:
Control units - Seats and doors - DS LF(RF) - Control unit adaptations - Control unit programming - SCN coding.
Symptoms
Work units
< PREV PAGE
NEXT PAGE >