< PREV PAGE
NEXT PAGE >
SLK 230 (170.447) L4-2.3L SC (111.973) (2000)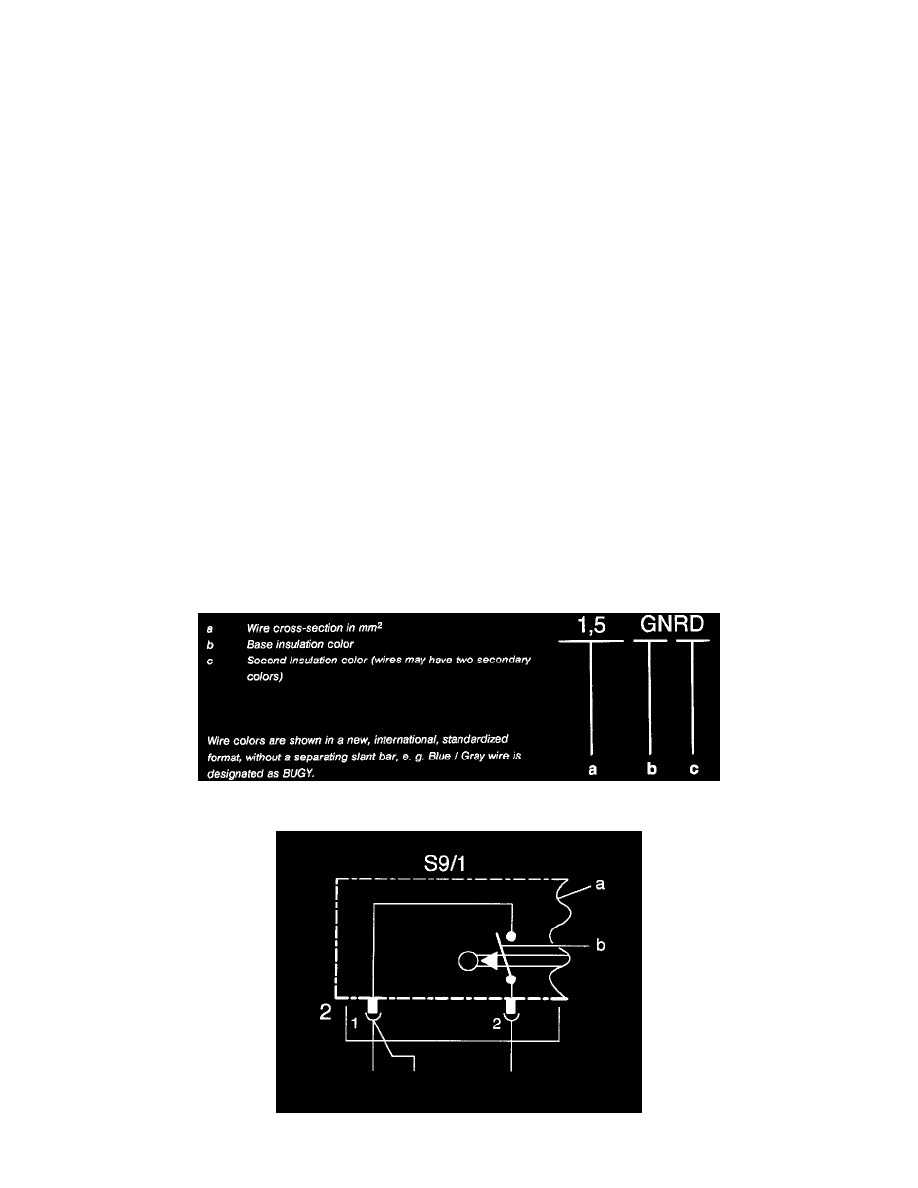 Backup Lamp: Diagram Information and Instructions
Explanations
- Each wiring diagram shows complete system with all of the components related to that system and in addition grounds, circuit fuses, connector sleeves
(splices) and wiring connectors up to harness separation points. If a relevant circuit or component is shown in another function group or section, a
hyperlink will take you to that specific diagram for related information.
- Arrows on the wiring diagrams designate whether a particular signal is an input or output. Bidirectional signals are shown with two arrows. Grounds do
not have arrows.
Option/Variation
- Each wiring diagram may also contain information about variations in the circuitry due to optional equipment or vehicle model differences, clearly
labeled in a dashed box. These variants may have a hyperlink, a system abbreviation or a chassis number/production date range.
- The meaning of a system abbreviation can found in Acronynms Used. The chassis number/production date range is self-explanatory.
- Wiring in vehicles may differ in cross-section and/or color from these shown in the wiring diagram.
Wiring Designation
- Each wire carries a designation showing its cross-sectional area (in square millimeters) and its color. Approximate conversion between cross-sectional
area and American Wire Gauge (AWG) is as follows:
Area
AWG
0.5
20
0.75
18
1.0
16
1.5
14
2.5
12
4.0
10
Wiring Designation
Components and Switches
< PREV PAGE
NEXT PAGE >