< PREV PAGE
NEXT PAGE >
SLK 230 (170.447) L4-2.3L SC (111.973) (2000)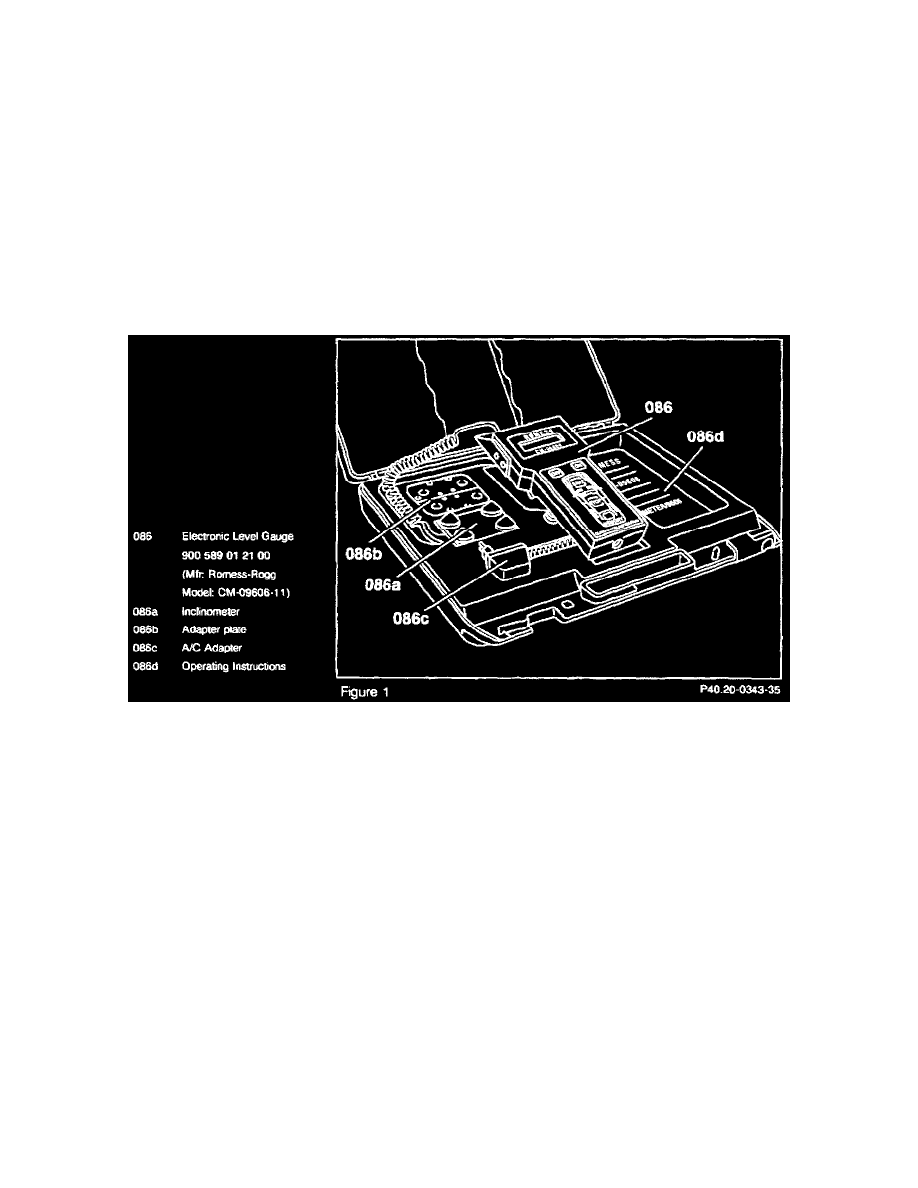 Alignment: Technical Service Bulletins
Suspension - New Alignment Tools and Procedures
Date: August 1998
Order No.: P-SI-MBNA-40/30A, 58/97A
Supersedes: S-SI-MBNA-40/30, 58/97, February 1998
Group: 40, 58
Revision:
Updated to include electronic data transfer and charging station operating instructions
SUBJECT: 
MODELS 170, 202, 208, 210 AND ALL FUTURE MODELS
NEW TOOLS AND PROCEDURES FOR CHASSIS ALIGNMENT
With the introduction of models 208 and 210 4MATIC, the vehicle chassis alignment procedures have been revised to include the use of an inclination
angle measuring tool (or Electronic Level Gauge) (Figure 1). This new alignment procedure for determination of the vehicle level is also immediately
applicable to models 170, 202, and 210, as well as all future models.
Note:
Vehicle chassis measuring procedures for models 129 and 140 remain unchanged.
Establishing vehicle ride height (vehicle level) using the Electronic Level Gauge
Using this tool, the vehicle ride height is determined by the lateral angle of the control arms or rear axle shafts. By determining the measured angle in
"decimal" degrees, the adjustment values for camber and caster are determined.
Carefully read this Service Information and the Operating Instructions supplied with the tool prior to starting the measurements.
Measurement Procedure
< PREV PAGE
NEXT PAGE >