< PREV PAGE
NEXT PAGE >
SLK 350 (171.456) V6-3.5L (272.963) (2006)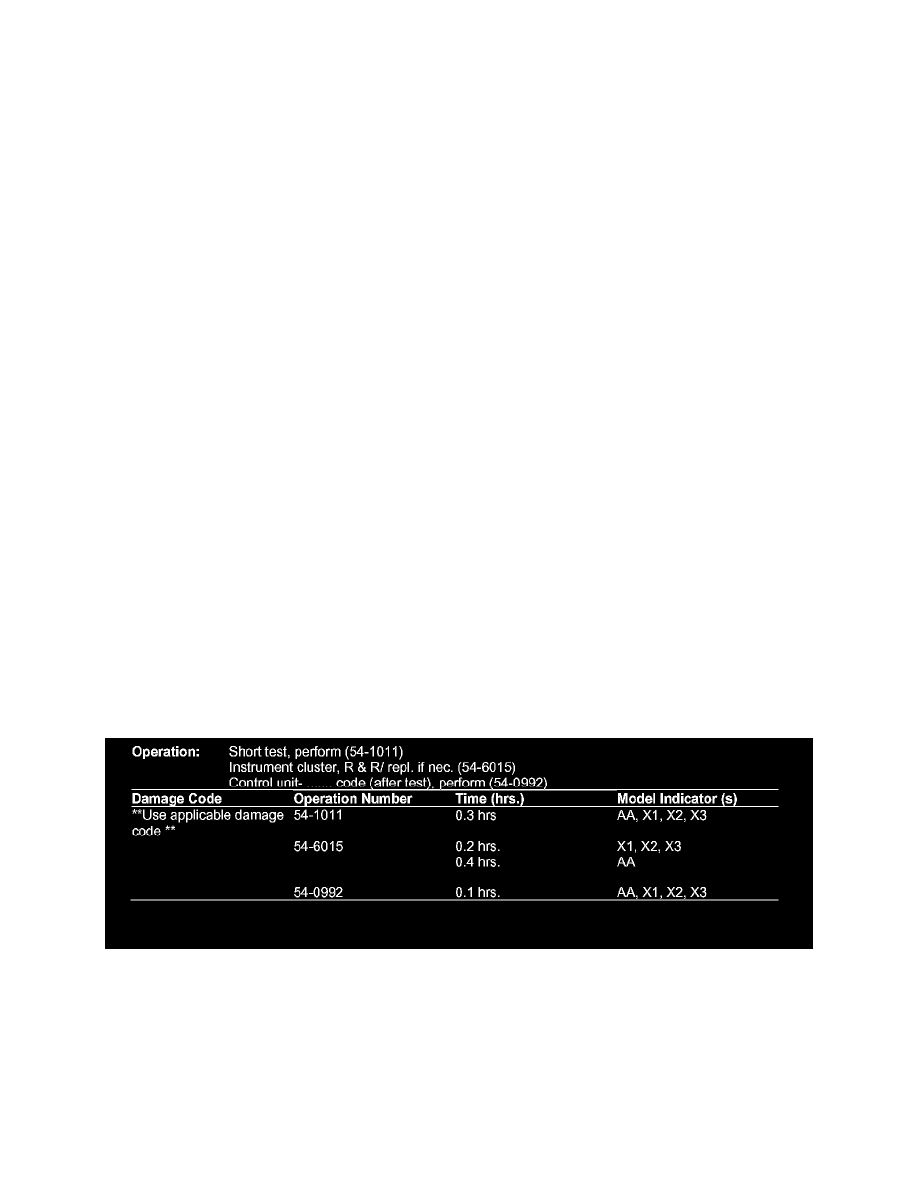 Technical Service Bulletin # P-54_30-141A
Date: 060201
Instruments - Cluster SCN Coding
Date: February 2005
Order No.: P-B-54.30/141a
Supersedes:
Group: 54
Revision: Updated Model Information
SUBJECT:
Model 171.454/456/473 
Model 221.171 
All Model Years
Instrument Cluster SCN Coding for Component Replacement or Dealer Installed Accessories:
A.
Introduction
B.
Process Overview
C.
Determine Vehicle Data for SCN Coding
D.
Generate SCN Codes
I.
Print Out Method
II.
CD-Burn Method
E.
Perform SCN Coding
I.
 Print Out Method
II.
CD-Burn Method
NOTE: 
The following allowable labor operations should be used when submitting a warranty claim for this repair.
In Case of Warranty
A. Introduction
SCN Coding is required on Model 171 and 221 in order to replace the instrument cluster or to install certain accessories at the Dealer (i.e. Navigation,
CTEL). This bulletin provides instructions on performing the SCN Coding for the instrument cluster. It is designed for ease of use and is similar to the
SCN Coding instructions of other control units.
Because of the length of the Coding String, this bulletin also includes instructions on transferring the SCN Code to the vehicle via a new method. This
new method involves burning the SCN Code onto a CD-R, and then inserting the CD-R into your STAR Diagnosis System (SDS). The SCN Code would
then be transferred into the vehicle automatically. However, you will still be able to enter the SCN Code manually via the keyboard should you choose
< PREV PAGE
NEXT PAGE >