< PREV PAGE
NEXT PAGE >
Grand Marquis V8-302 5.0L VIN F TBI (1984)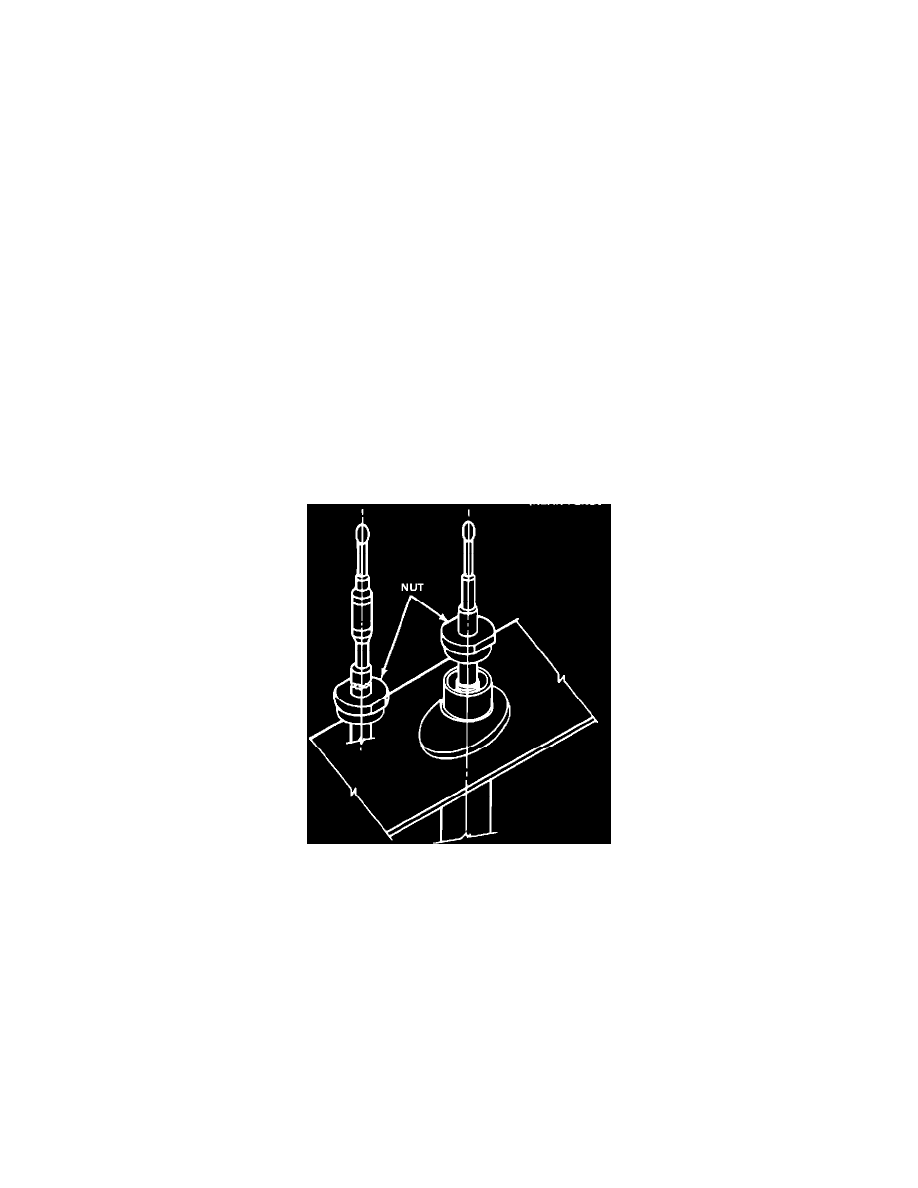 Antenna Mast: Technical Service Bulletins
Power Antenna Mast - Replacement Procedure
Article No. 85-5-6 (Formerly 84-19-3)
RADIO - POWER ANTENNA MAST
-
REPLACEMENT INSTRUCTIONS
FORD 1984 CROWN VICTORIA/THUNDERBIRD
LINCOLN-MERCURY 1984 GRAND MARQUIS, TOWN CAR, MARK VII, CONTINTENTAL, COUGAR
A power antenna mast which is bent or broken can now be replaced without replacing the motor and tube assembly.
NOTE:
After replacing the E4VY-18A886-A Triband antenna mast, readjust the VSWR (Voltage Standing Wave Radio) as stated in Section 35-21-5
of the Shop Manual "A" for Lincoln Town Car.
PART NUMBER
PART NAME
CLASS
E4VY-18A886-A
Tri-Band Antenna Mast
B
E4VY-18A886-B
Entertainment Antenna
B
Mast
OTHER APPLICABLE ARTICLES: Formerly Article 84-19-3
WARRANTY STATUS: Reimbursable within the provisions of the Warranty and Policy Manual.
OPERATION: 18886A
TIME:
0.4 Hr. DLR. CODING: Basic Part No.18A886 - Code: 01
DAMAGED MAST REMOVAL PROCEDURE (REAR FENDER MOUNTED ANTENNA)
STEP 1
LOOSEN NUT WITH 9/16" OPEN END WRENCH,SLIDE NUT PART OF THE WAY UP THE MAST.
< PREV PAGE
NEXT PAGE >