< PREV PAGE
NEXT PAGE >
Grand Marquis V8-302 5.0L VIN F TBI (1984)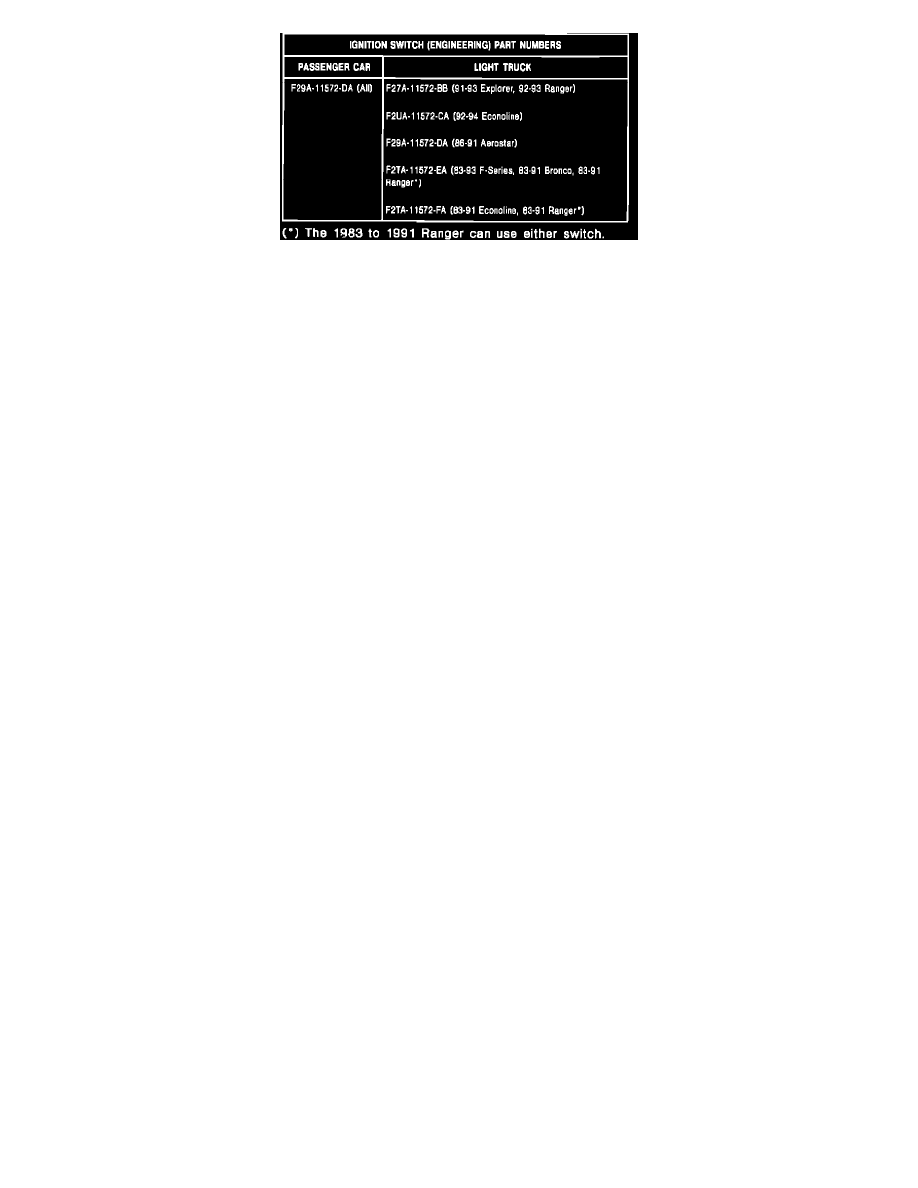 ^
The vehicle is equipped with one of the ignition switches identified in the Ignition Switch Part Number Chart.
NOTE:
THE SERVICE PART NUMBERS FOR THE REPLACEMENT IGNITION SWITCHES WILL HAVE THE SAME PART NUMBERS AS THOSE
REPLACED. THE NEW SWITCH HAS BEEN IMPROVED TO CORRECT THE SUBJECT ISSUE.
OTHER APPLICABLE ARTICLES: NONE
WARRANTY STATUS:
Eligible Under The Provisions Of The Bumper To Bumper For 1992/93 Models, Basic Warranty Coverage For All Other Models Except Lincolns.
Major Component Warranty Coverage For Lincolns
OPERATION DESCRIPTION
TIME
932410A
Replace Ignition Switch -
0.5 Hr.
All Light and Compact Trucks
DEALER CODING 
BASIC PART NO.
CONDITION CODE
11572
X1
OASIS CODES: 201000, 201100, 206000
< PREV PAGE
NEXT PAGE >