< PREV PAGE
NEXT PAGE >
Grand Marquis V8-4.6L Flex Fuel (2010)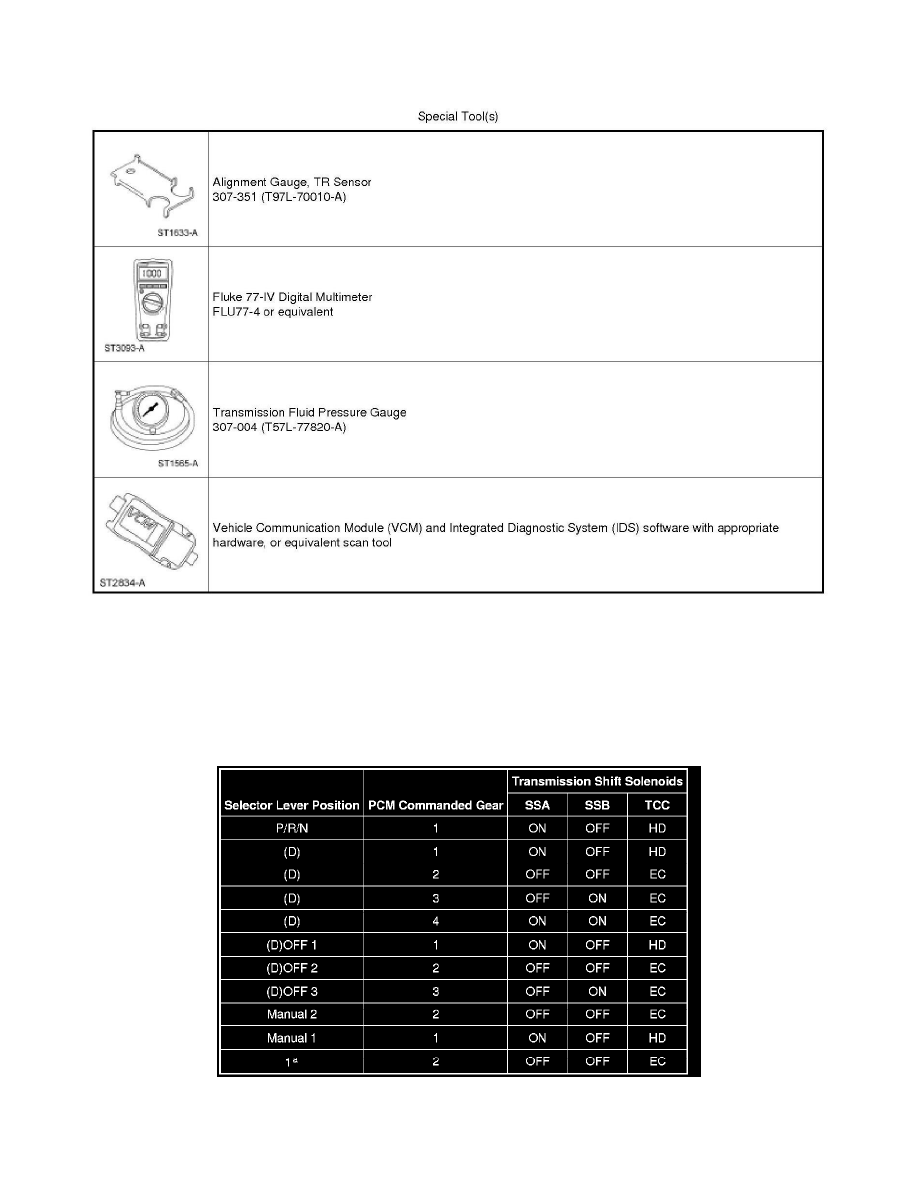 Pressure Regulating Solenoid: Testing and Inspection
Pinpoint Tests - OSC Equipped Vehicle
Any time an electrical connector or solenoid body is disconnected, inspect the connector for terminal condition, corrosion and contamination. Also
inspect the connector seal for damage. Clean, repair or install a new component as required.
Shift Solenoids Pre-Diagnosis
Use the following shift solenoid operation information when carrying out Pinpoint Test A.
Solenoid Operation Chart
a
When a manual pull-in occurs above a calibrated speed, the transmission will not downshift from the higher gear until the vehicle speed drops
below a calibrated speed.
< PREV PAGE
NEXT PAGE >