< PREV PAGE
NEXT PAGE >
Sable V6-183 3.0L DOHC VIN S MFI (1997)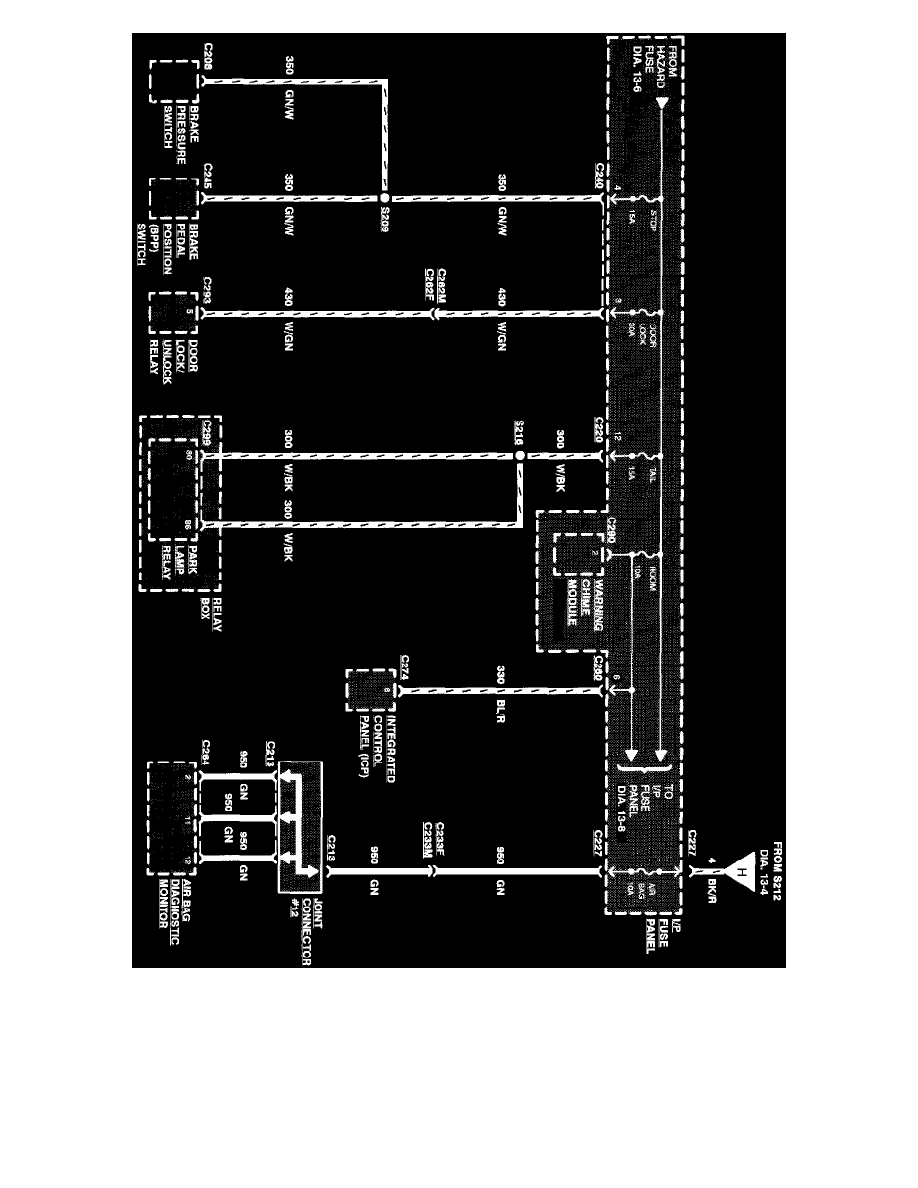 Sample Power Distribution Diagram
Power Distribution Diagrams 
Provide the circuit details of how the system diagrams are powered. The power distribution source is shown at the top of a diagram page. All wires,
connectors, and splices are shown in the same manner that the current flows, ending at the component/system being powered near the bottom of a
diagram page. Circuits that go from one diagram page to another will be marked with large arrow heads.
The power distribution diagrams can be found at Starting and Charging/Power and Ground Distribution.
< PREV PAGE
NEXT PAGE >