< PREV PAGE
NEXT PAGE >
Sable V6-3.0L VIN U (1999)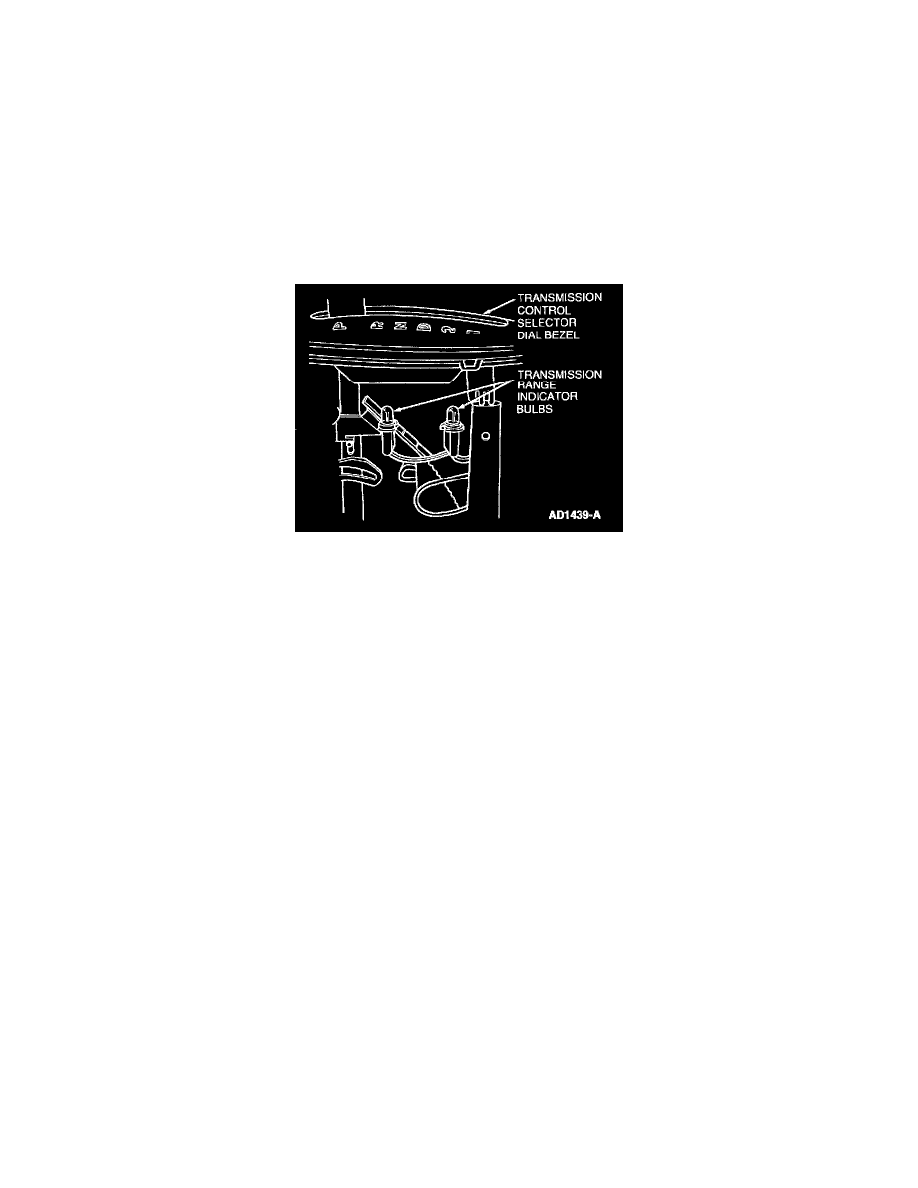 Transmission Mode Indicator - A/T: Service and Repair
Floor Shift - Shifter Bezel Bulb
On vehicles equipped with floor-mounted transaxle range selector levers, a redundant transmission control selector indicator illuminates and displays
the selector lever position on the instrument cluster. The procedure below is intended for the removal and installation of the transaxle range indicator
bulbs in the transaxle range selector lever and housing. If bulb replacement of the redundant transaxle control selector indicator becomes necessary.
Removal 
1. Disconnect battery ground cable. 
2. Unsnap and remove upper console bezels.
3. Unsnap and lift transmission control selector dial bezel from transaxle range selector lever housing.
4. Remove two bulbs from transmission control selector dial bezel.
Installation 
1. Follow removal procedure in reverse order.
< PREV PAGE
NEXT PAGE >