< PREV PAGE
NEXT PAGE >
240SX L4-2389cc 2.4L SOHC MFI (KA24E) (1989)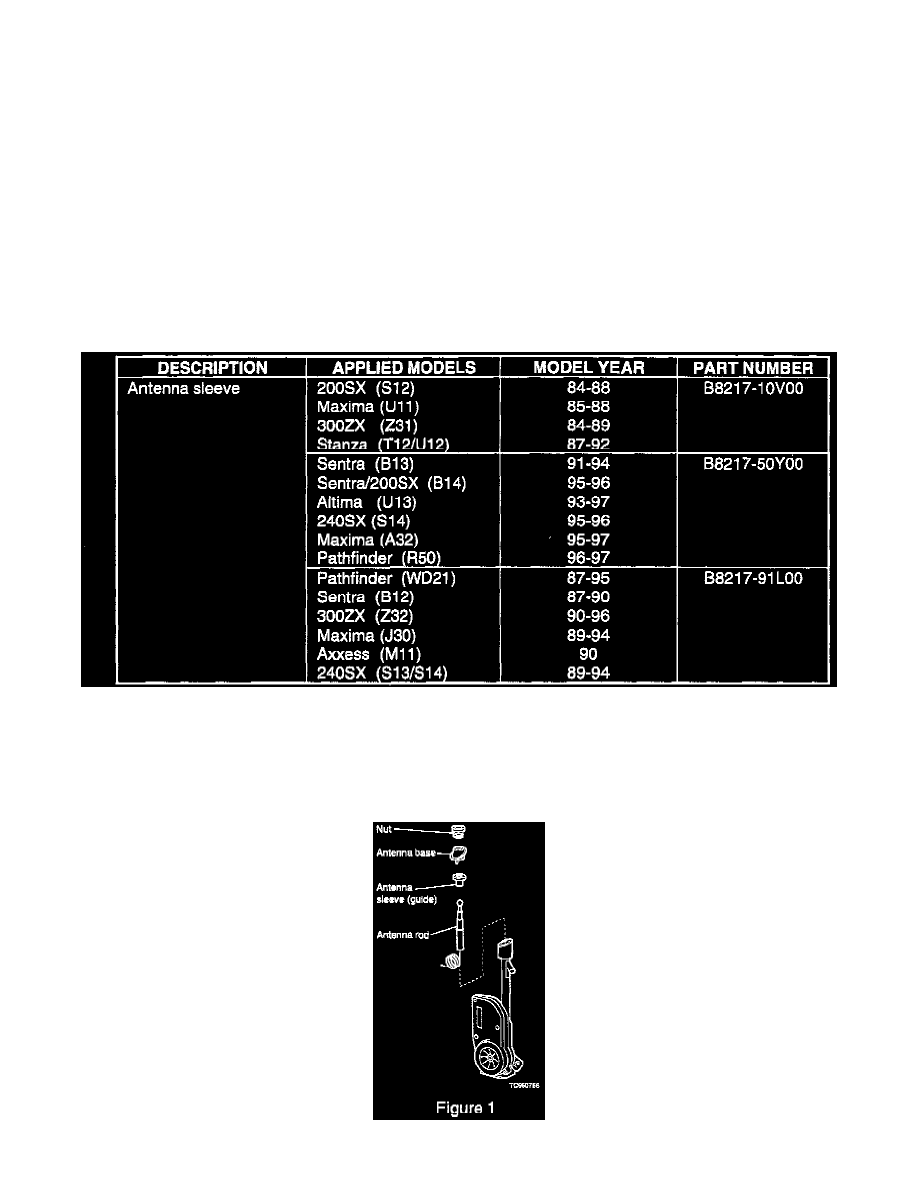 Antenna: All Technical Service Bulletins
Antenna - Sleeve Availability/Part Numbers
Classification:    
EL96-012
Reference:    
NTB96-095
Date:        
October 2, 1996
POWER ANTENNA SLEEVE
APPLIED VEHICLE: 
All equipped with power antenna
SERVICE INFORMATION
An antenna sleeve (antenna guide) is available as a separate service part to replace bent or corroded sleeves. A complete listing of available antenna
sleeve part numbers is provided in this bulletin.
SERVICE PROCEDURE
1.
Follow the antenna rod removal procedure outlined in "Audio and Power Antenna" located in the EL section of the appropriate service manual.
< PREV PAGE
NEXT PAGE >