< PREV PAGE
NEXT PAGE >
240SX L4-2389cc 2.4L SOHC MFI (KA24E) (1989)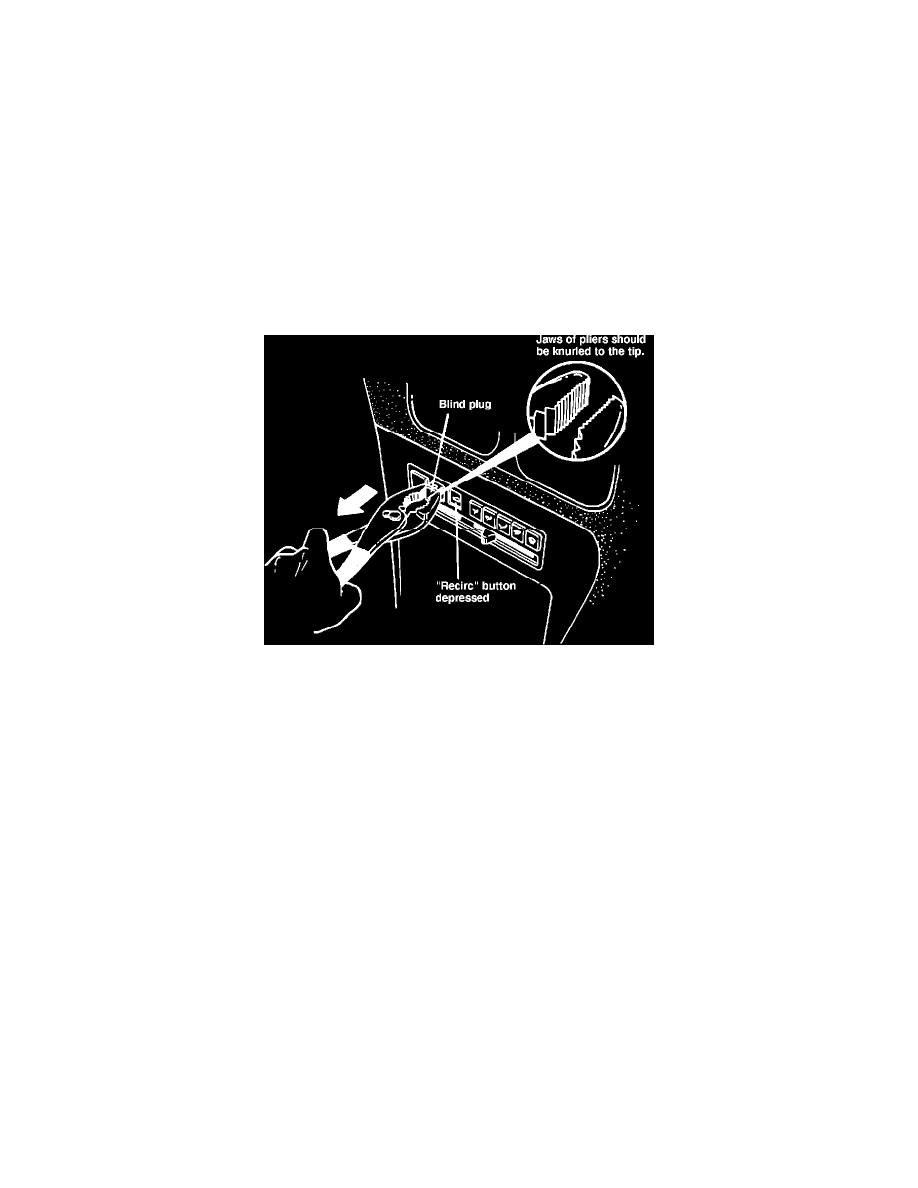 Air Conditioning Switch: Technical Service Bulletins
A/C - Installation Precaution
Classification:
Section:  Heater
HA89-001
& Air Conditioner
Reference:
TECHNICAL BULLETIN TS89-002
Models:  
1989 240SX
Date:  
January 5, 1989
A/C SWITCH BLIND PLUG REMOVAL
APPLIED MODEL: 1989 240SX (S13)
SERVICE INFORMATION
When installing an air conditioner on a 1989 240SX vehicle, be careful not to damage the control finisher when removing the blind plug for the A/C
switch.
Place a large (9") slip joint plier (adjusted to the outer or widest position) squarely against the finisher; grip the blind plug and pull it straight out (see
illustration). (The "RECIRC" button of the control assembly should be depressed.)
CAUTION: Do not use a pocket knife, small flat-blade screwdriver, or similar tool to remove the blind plug. Using such tools may damage (nicks or
scratches) the control finisher.
< PREV PAGE
NEXT PAGE >