NEXT PAGE >
D21 Hardbody 4WD V6-2960cc 3.0L SOHC (VG30i) (1986)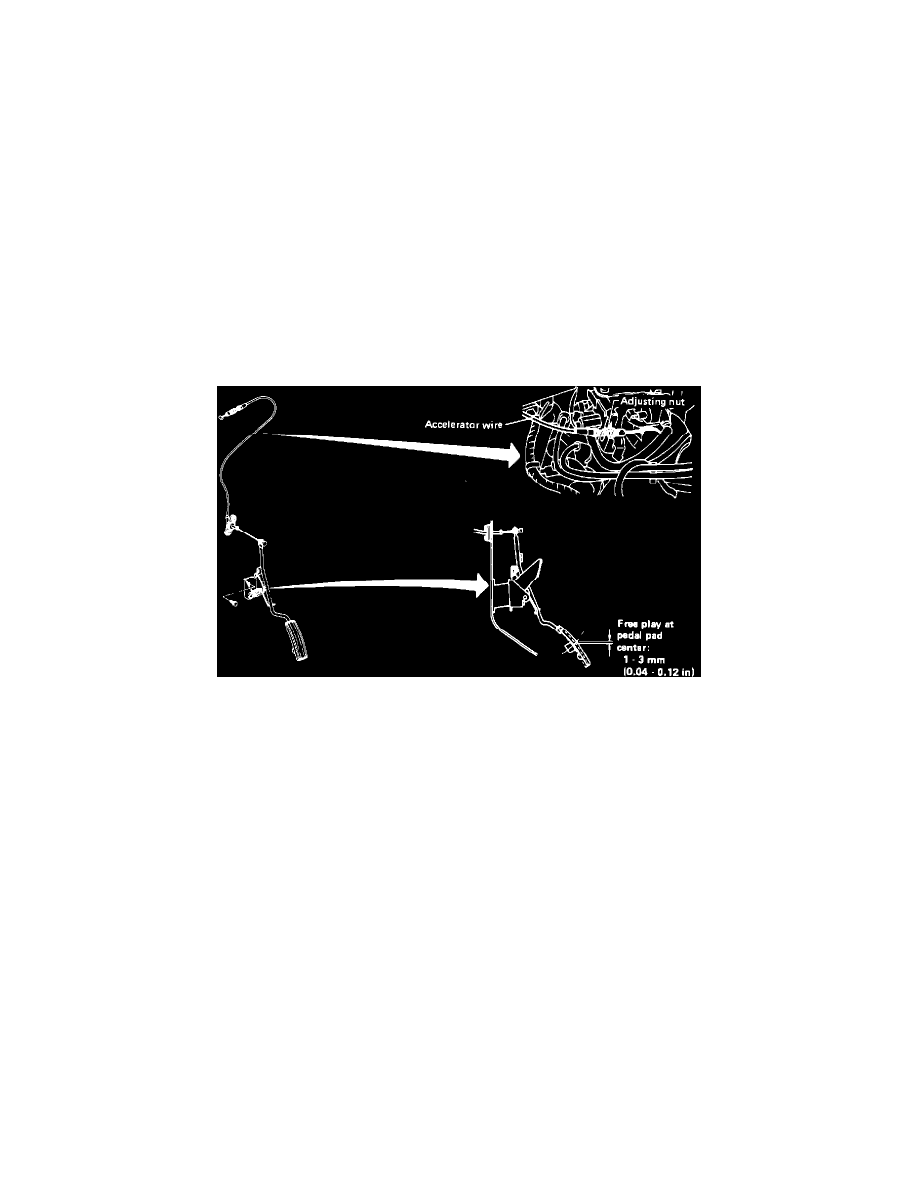 Automatic Speed Control Device (ASCD) Controller: All Technical Service Bulletins
Cruise Control - Poor Response
Reference:
Date:
TECHNICAL BULLETIN
TS87-077
May 4, 1987
Classification:
Section:                                     Models:
EL87-008
Electrical System
1986.5 4WD Truck
POOR CRUISE CONTROL RESPONSE
APPLIED MODEL: 1986.5 SE 4WD Truck (D21) with power package option
SERVICE INFORMATION
Some 1986.5 SE 4WD Trucks built before the production date below may exhibit poor cruise control (A.S.C.D.) response.
Affected Vehicle Production Date
JAPAN and U.S. built vehicles: BEFORE APRIL 1, 1986
SERVICE PROCEDURE
1.
Before attempting diagnosis, make sure that the accelerator wire is properly adjusted as follows:
A.
Make sure the throttle valve fully opens when the accelerator pedal is fully depressed, and returns to idle when released.
B.
Adjust the accelerator pedal free play to specification by turning the adjusting nut at the throttle body.
NEXT PAGE >