< PREV PAGE
NEXT PAGE >
Leaf ELE-Electric Engine (2011)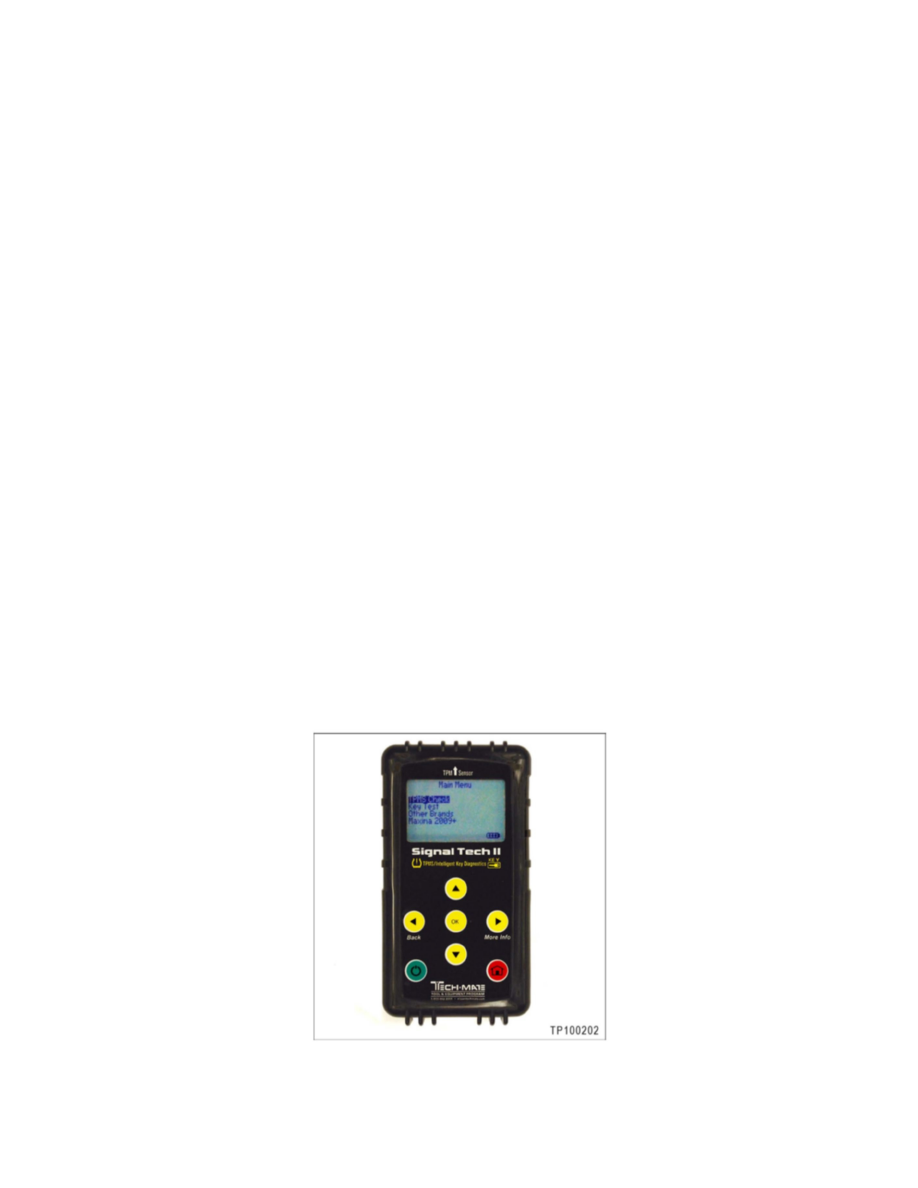 Keyless Starting System: Technical Service Bulletins
TPMS/Keyless Systems - Signal TECH II Diagnostic Tool
Classification: WT10-001A
Reference: NTB10-048A
Date: January 6, 2011
SIGNAL TECH II DIAGNOSTIC TOOL
This bulletin has been amended. Notes below APPLIED VEHICLES have been amended. SERVICE INFORMATION has been amended. Please
discard previous versions of this bulletin.
APPLIED VEHICLES: All Nissan with Tire Pressure Monitor System (TPMS), Remote Keyless Entry, or Intelligent Key.
NOTE:
A new software update was released October 25, 2010. Please update Signal Tech II for the items listed below.
> Enhanced features
> New Model compatibility
> Support for the new TPMS sensor technology for 370Z, cube(R), Juke, and LEAF(TM). Refer to NTB10-093a.
Failure to update Signal Tech II may lead to misdiagnosis of certain models.
The latest software is available on the CONSULT III PC at: ASIST> Specialty Tools> Signal Tech II
If you should encounter problems updating Signal Tech II, contact Techmate.
Future updates will be released as needed. Check ASIST frequently for this information.
SERVICE INFORMATION
If service is required on a vehicle's Tire Pressure Monitor System (TPMS), remote keyless entry, or Intelligent Key, the Signal Tech II (special tool
J-50190) can be used for diagnostics.
Signal Tech II will quickly:
^ Activate and display TPMS Sensor IDs
^ Display tire pressure reported by the TPMS sensor
< PREV PAGE
NEXT PAGE >