NEXT PAGE >
Pathfinder Armada 4WD V8-5.6L (VK56) (2004)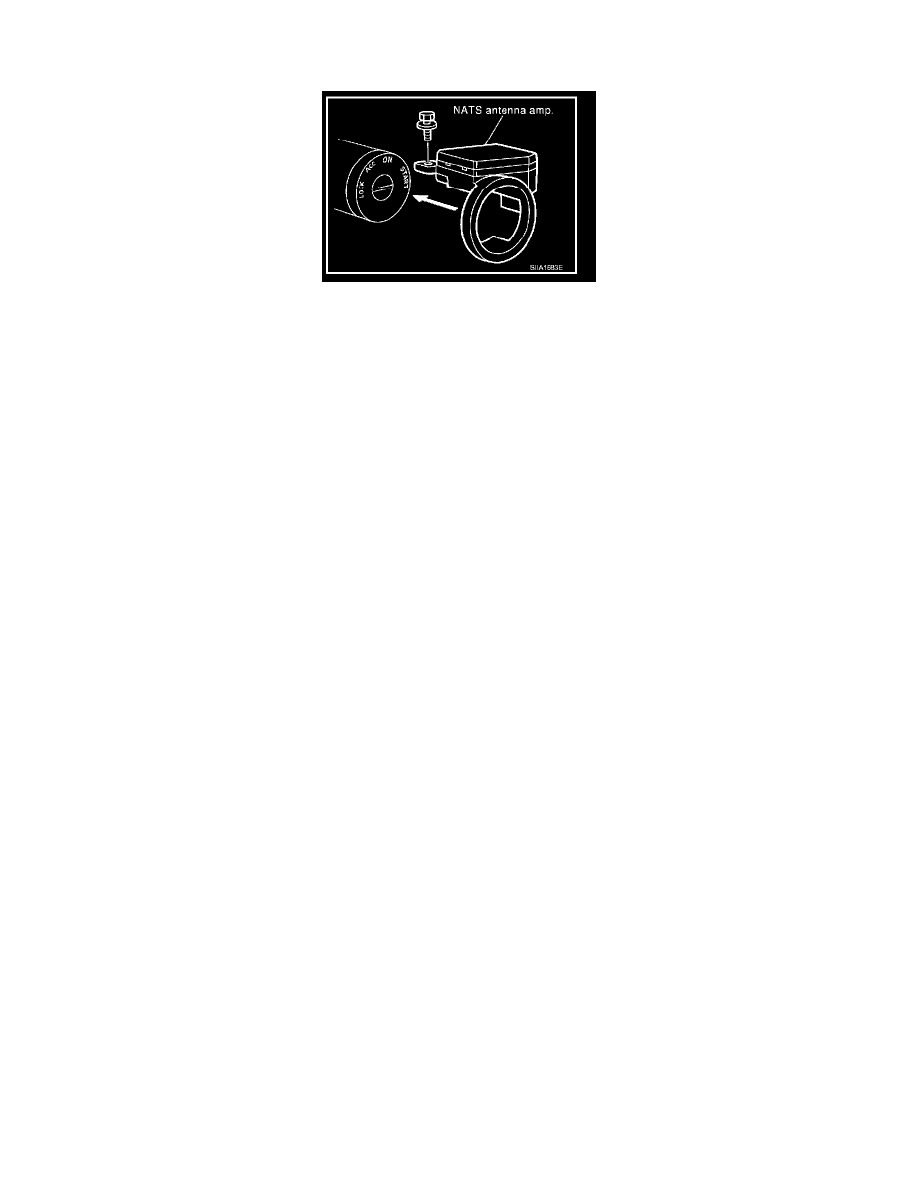 Alarm Module: Service and Repair
How to Replace NATS Antenna Amp.
NOTE:
-
If NATS antenna amp. is not installed correctly, NVIS (NATS) system will not operate properly and SELF-DIAG RESULTS on CONSULT-II
screen will show "LOCK MODE" or "CHAIN OF IMMU-KEY".
-
Initialization is not necessary only when NATS antenna amp. is replaced with a new one.
NEXT PAGE >