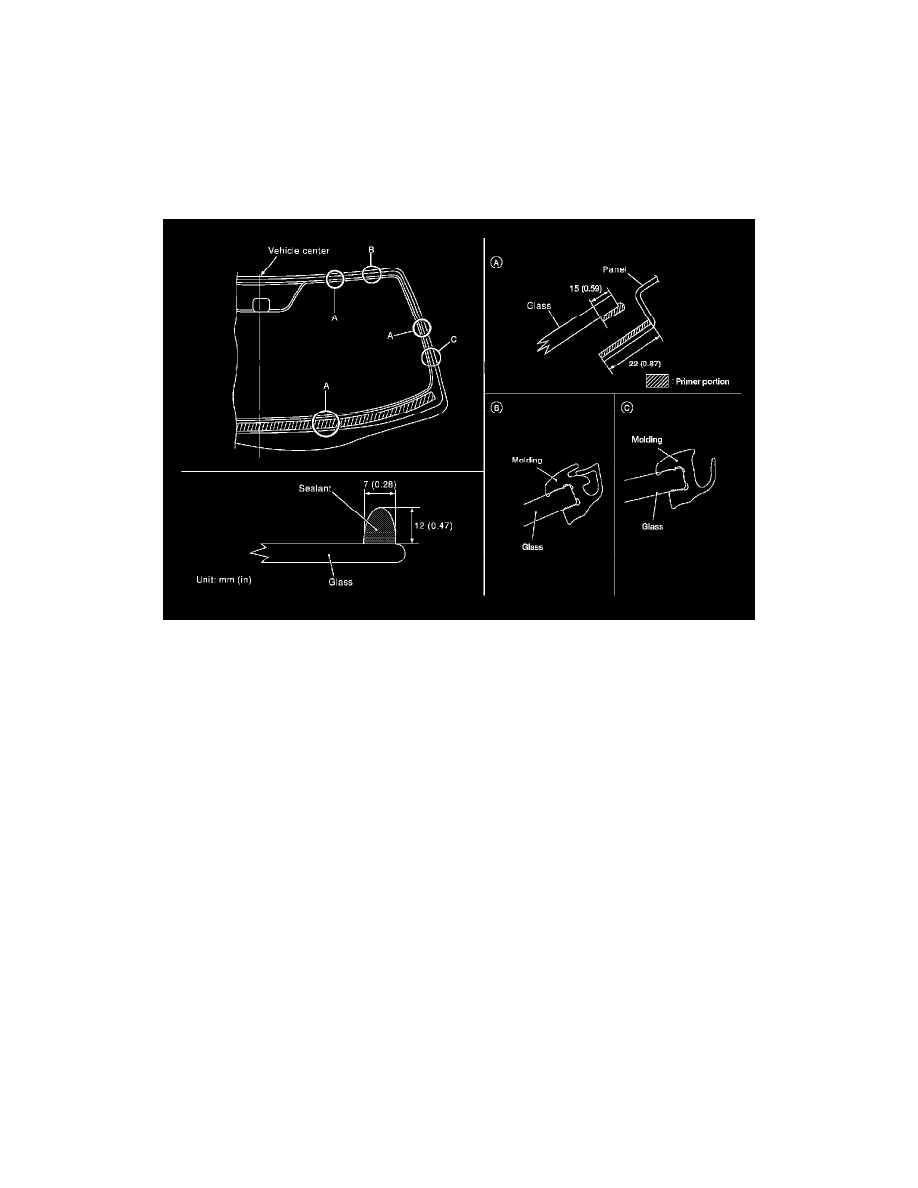 -
Driving the vehicle before the urethane adhesive has completely cured may affect the performance of the windshield in case of an
accident.
CAUTION:
-
Do not use an adhesive which is past its usable term. Shelf life of this product is limited to six months after the date of manufacture.
Carefully adhere to the expiration or manufacture date printed on the box.
-
Keep primers and adhesive in a cool, dry place. Ideally, they should be stored in a refrigerator.
-
Do not leave primers or adhesive cartridge unattended with their caps open or off.
-
The vehicle should not be driven for at least 24 hours or until the urethane adhesive has completely cured. Curing time varies depending
on temperature and humidities. The curing time will increase under lower temperatures and lower humidities.
Repairing Water Leaks for Windshield
Leaks can be repaired without removing and reinstalling glass.
If water is leaking between the urethane adhesive material and body or glass, determine the extent of leakage.
This can be done by applying water to the windshield area while pushing glass outward.
To stop the leak, apply primer (if necessary) and then urethane adhesive to the leak point.