< PREV PAGE
NEXT PAGE >
Sentra Sedan L4-1597cc 1.6L SOHC (E16S) (1986)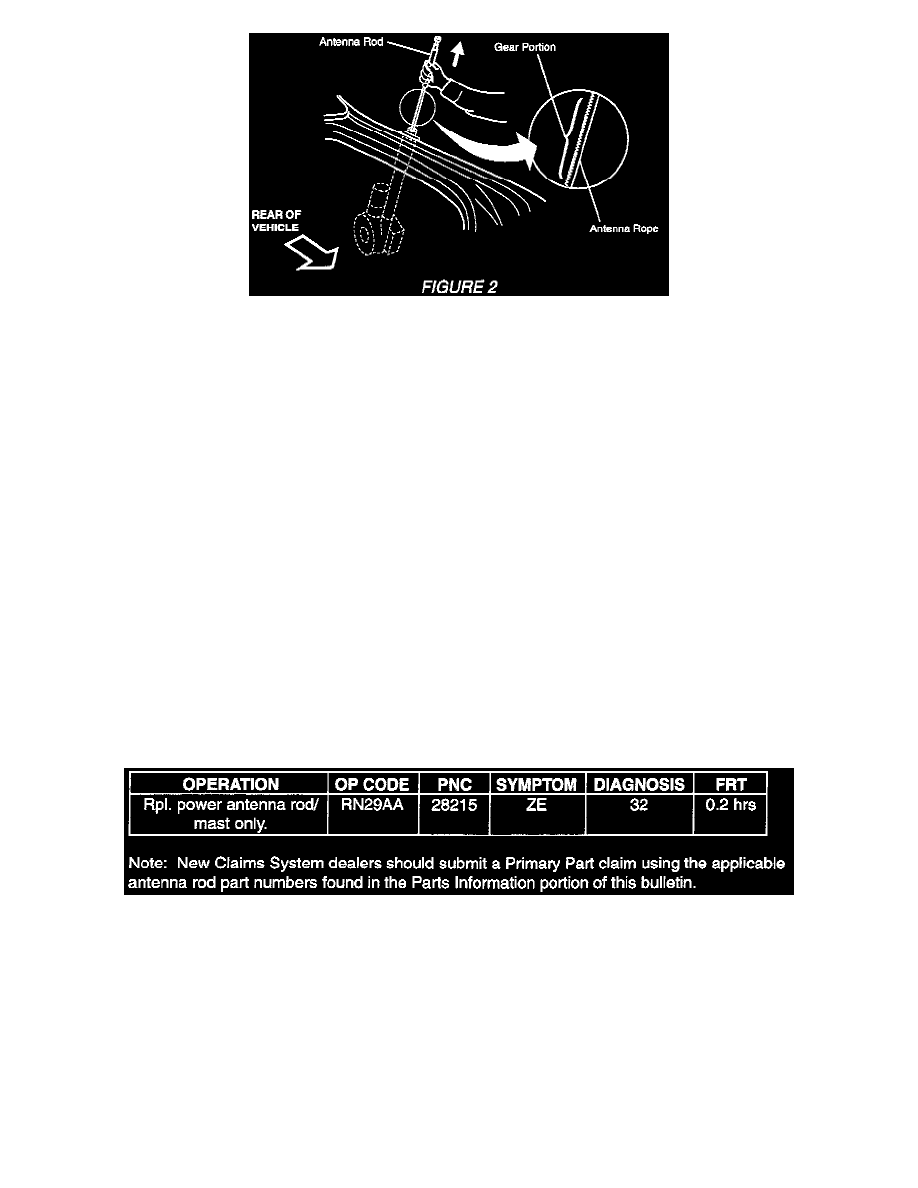 3.
Insert the replacement antenna rod with the radio in the "ON" position. Insert antenna rope with gear section facing the motor assembly [Figure 2].
4.
Turn the radio "OFF" to retract the antenna rod. If the antenna motor stops before the antenna has fully retracted, turn the radio switch "ON" and
immediately turn it "OFF" again. Guide the antenna rope and rod into the antenna assembly.
5.
Reinstall the antenna nut and base. Check antenna operation by cycling the radio "ON" and "OFF".
Power Antenna Maintenance
Clean power antenna rods at every service opportunity by wiping with a damp cloth.
PRECAUTIONS
Please remind the customer to:
1.
Always turn the radio "OFF" to prevent bending the antenna rod, whenever going through car washes or entering parking garages with low ceilings
or low hanging garage doors.
2.
The antenna rod should be cleaned regularly by wiping off any dirt build up which may cause the antenna to bind. Customers should verify that
their car wash attendants do this regularly.
CLAIMS INFORMATION
NOTE:
The following Claims Information applies to antenna rod replacement for defects in materials and workmanship. Damaged (bent) rods are not
included.
Claim Information
< PREV PAGE
NEXT PAGE >