< PREV PAGE
NEXT PAGE >
Sentra Sedan L4-1597cc 1.6L SOHC (E16S) (1986)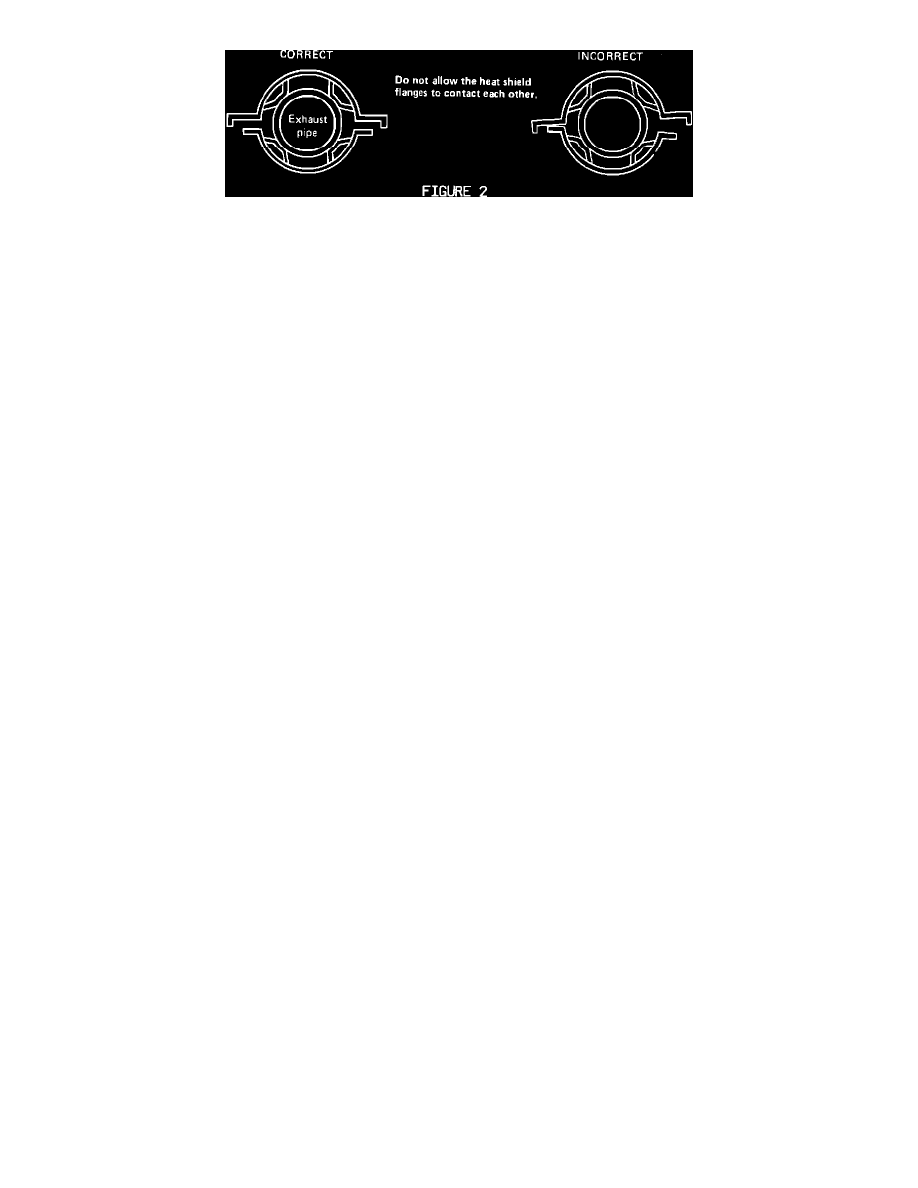 Exhaust Pipe
SERVICE PROCEDURE
1.
Remove and discard the original heat shields and heat shield mounting hardware.
2.
Install the new heat shields and mounting hardware as shown in Figure 1. Tighten the 3 clamp screws and 6 nuts to 5.8 to 7.2 ft.lbs. (0.8 to 1.0
kg-m).
CAUTION: When tightening the clamps, make sure the heat shield flanges do not contact each other as shown in Figure 2.
< PREV PAGE
NEXT PAGE >