< PREV PAGE
NEXT PAGE >
Sentra Sedan L4-1597cc 1.6L SOHC (E16S) (1986)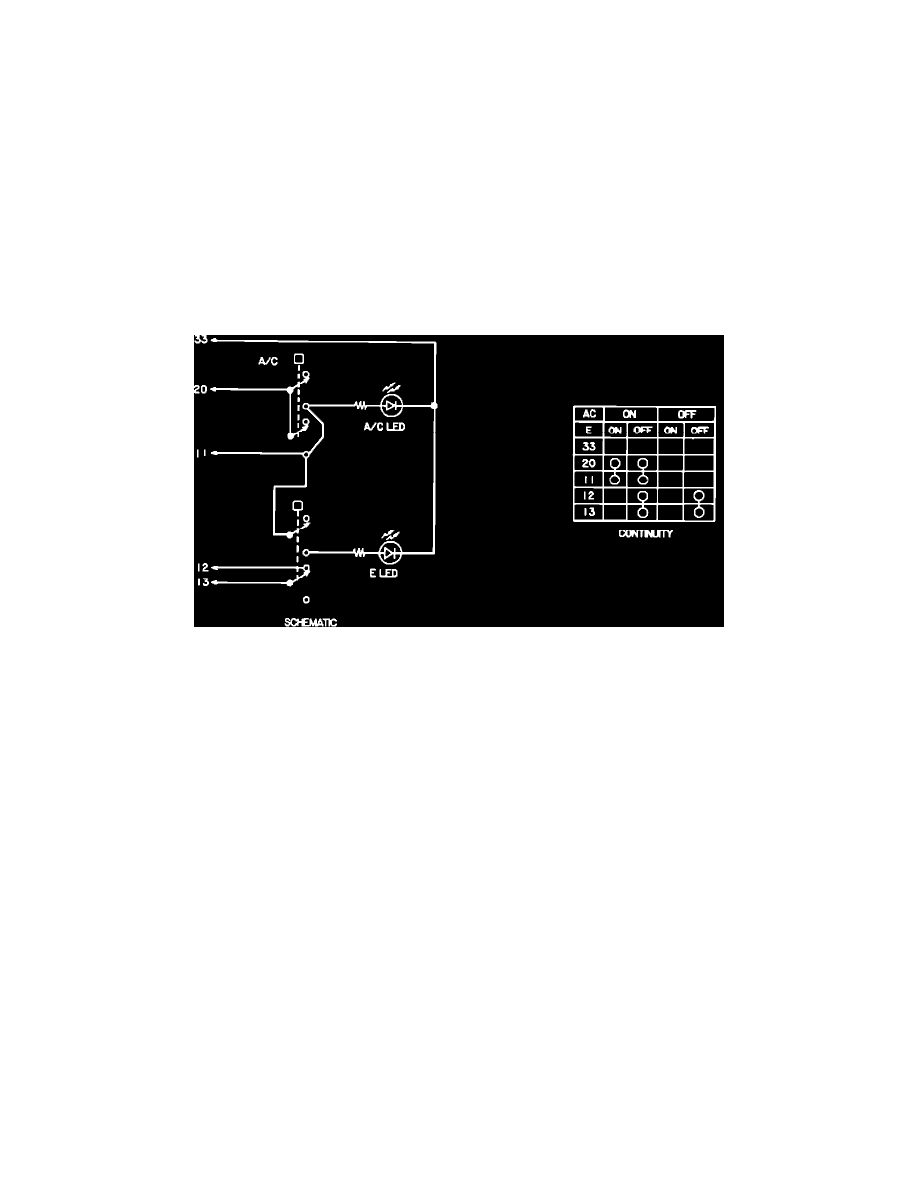 Air Conditioning Switch: Technical Service Bulletins
A/C Switch - Checking Tips
Models: Sentra & Pulsar
Section: Air Conditioning
Classification: AC85-009
Bulletin No.: TS85-106
Date: September 20, 1985
A/C SWITCH, SENTRA AND PULSAR
APPLIED MODELS:
1982 - 1986 Sentra and 1983 - 1986 Pulsar
SERVICE INFORMATION
The A/C switch of Sentra and Pulsar models contain LEDs (Light Emitting Diodes) which are not easily checked by conventional continuity tests.
The schematic shown illustrates the internal wiring of the A/C switch. The LEDs may be tested by connecting a positive (+) 12 volt source to pin # 20
and the negative (-) source to pin # 33. When the "A/C" and "E" buttons are in the OFF (out) position, neither LED should illuminate. When the buttons
are in the ON (in position, both LEDs should illuninate. The remaining portions of the A/C swich may be tested by conventional methods.
< PREV PAGE
NEXT PAGE >