< PREV PAGE
NEXT PAGE >
Sentra Sedan L4-1597cc 1.6L SOHC (E16S) (1986)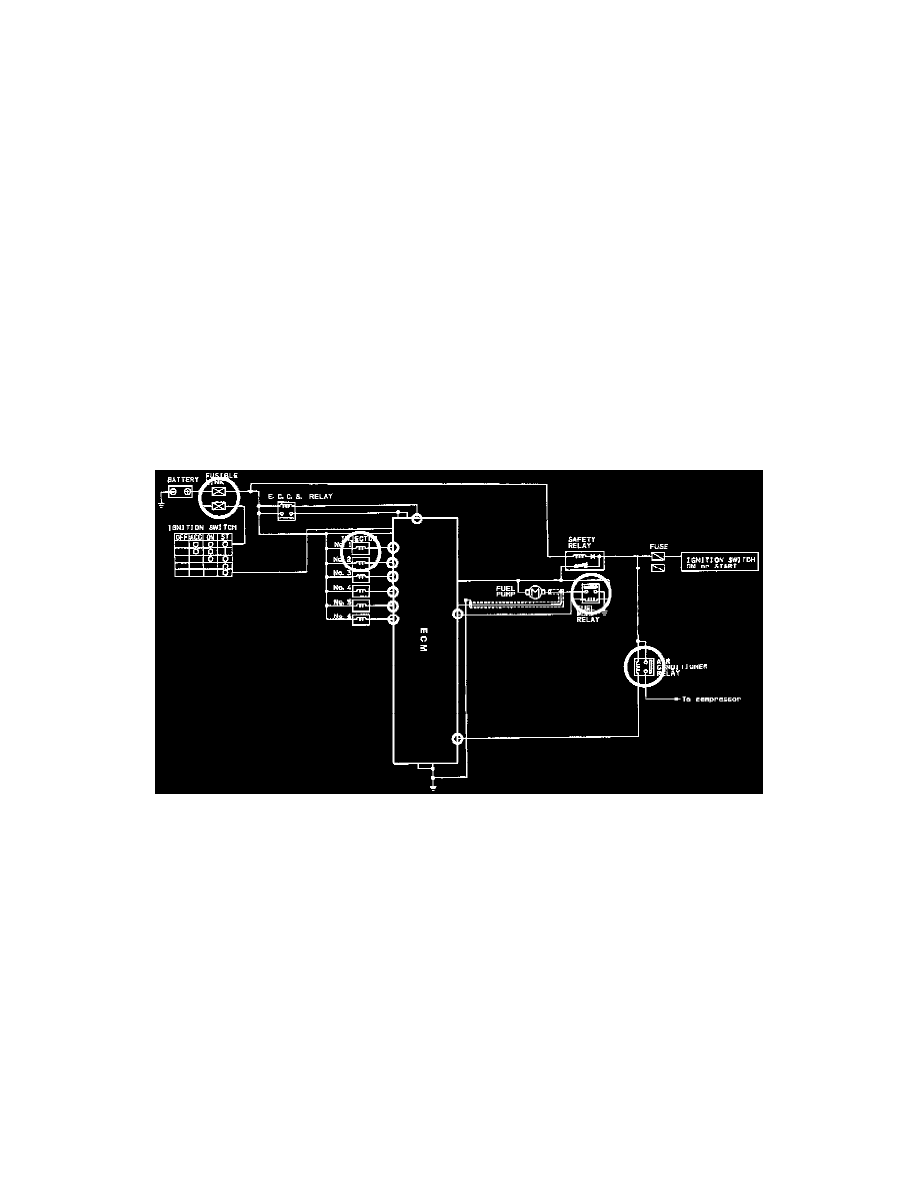 Electronic Carburetor Control (ECC) Unit: Technical Service Bulletins
Engine Controls - ECM Testing Precautions
CLASSIFICATION: 
EC95-011
REFERENCE:
NTB95-059
DATE:
June 7, 1995
PRECAUTIONS FOR TESTING/DIAGNOSING THE ECCS SYSTEM TO AVOID DAMAGING THE ECM
APPLIED VEHICLE(S): All
SERVICE INFORMATION
Observing the following precautions when testing/diagnosing the Electronic Concentrated Control System (ECCS) may help prevent damaging the
Electronic Control Module (ECM).
SERVICE PROCEDURE
1.
Most relays in the ECCS system (Fuel pump, A/C, etc.) and actuators (Injectors, etc.) are powered by the battery. The ECM controls the relay or
actuator by supplying the ground.
DO NOT apply battery voltage directly to any of the ECM pins (or wires connected to them) which supply the ground to any relays or actuators
(see circled areas in illustration). Doing so will permanently damage the ECM.
2.
Do not connect or disconnect any ECCS connectors when the ignition key is in the "ON" position.
3.
Do not remove the cover of the ECM.
< PREV PAGE
NEXT PAGE >