< PREV PAGE
NEXT PAGE >
Sentra Sedan L4-1597cc 1.6L SOHC (E16S) (1986)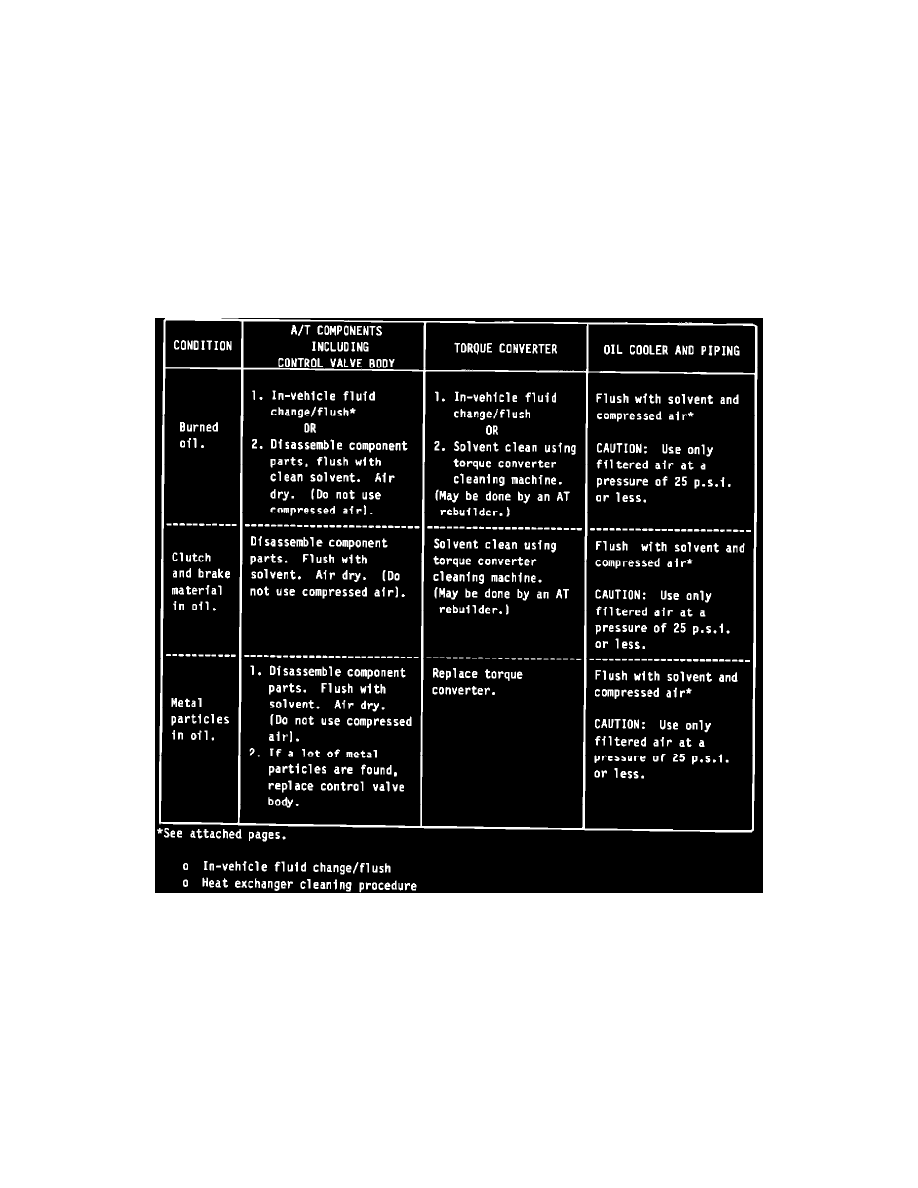 Fluid - A/T: All Technical Service Bulletins
A/T - Cleaning Hydraulic System Components
Models
All Models
Section
Automatic Transmission
Classification
AT87-008
Bulletin No.
TS87-172
Date
November 23, 1987
CLEANING AUTOMATIC TRANSMISSION COMPONENTS
APPLIED MODELS:
All Nissan models equipped with automatic transmission or transaxle
SERVICE INFORMATION
Under severe service, some automatic transmissions or transaxles may become contaminated with burned fluid, clutch and brake material, or metal
particles, all of which can cause reduced efficiency or damage. If the damage is not so extensive as to warrant transmission overhaul, use the following
procedures to clean the contaminants out of the hydraulic system components before replacing the fluid.
< PREV PAGE
NEXT PAGE >