< PREV PAGE
NEXT PAGE >
Sentra Sedan L4-1597cc 1.6L SOHC (E16S) (1986)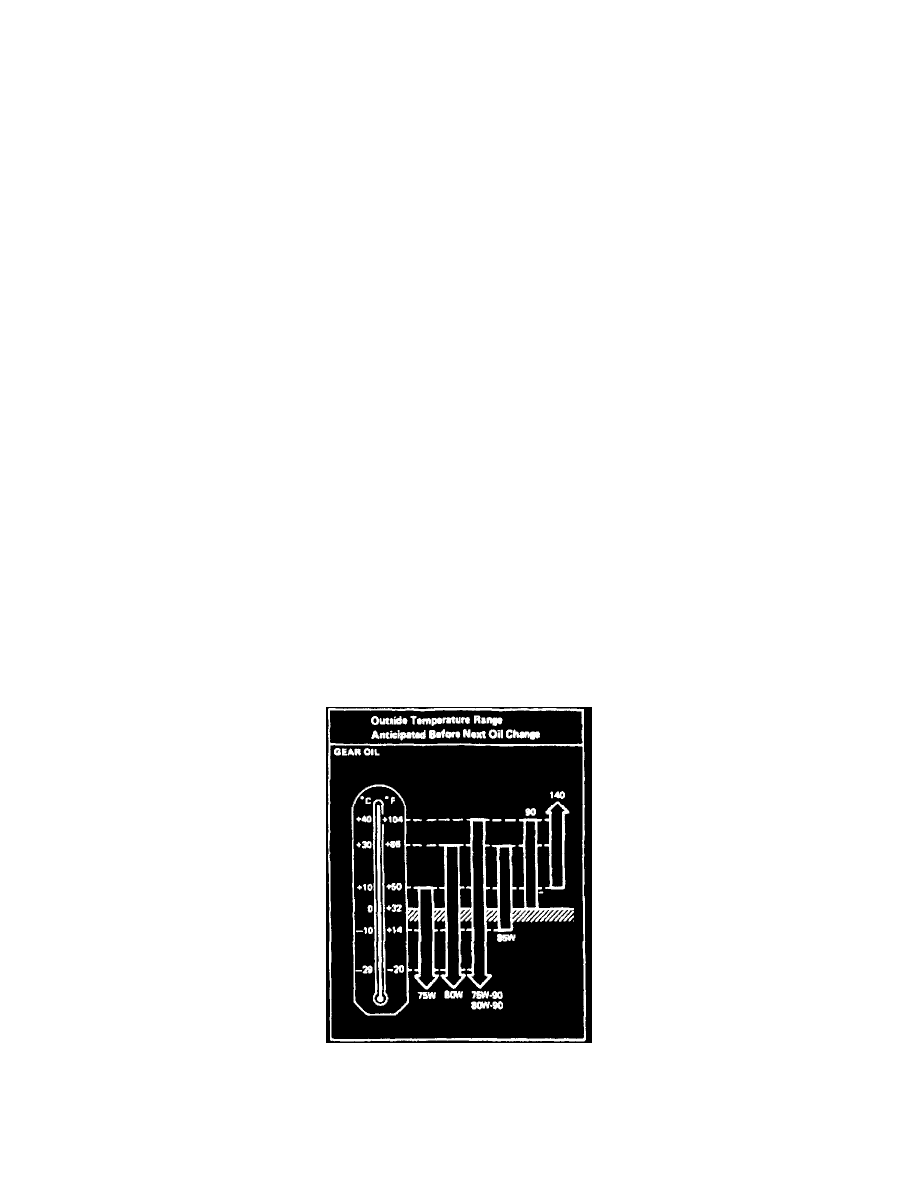 Differential Assembly: Technical Service Bulletins
Differentials - Recommended Lubricants
Classification:
GI94-001
Reference:
NTB94-004
Date:
January 13, 1994
RECOMMENDED OIL FOR DIFFERENTIALS [CONVENTIONAL OR VISCOUS LIMITED SLIP TYPES]
APPLIED VEHICLE(S): 
All Rear Wheel Drive (RWD) Nissan Vehicles with Conventional or Viscous Limited Slip Differentials
SERVICE INFORMATION
 
NOTE:  
For Nissan vehicles equipped with most types of Limited Slip Differentials, refer to Nissan Technical Bulletin NTB93-140 (GI93-011), "Oil for
Limited Slip Differential."
To refill the oil for RWD conventional or viscous limited slip differentials applied to Nissan vehicles, the following criteria should be applied:
 
Lubrication Purpose:  
Conventional Differential Gear Oil
Differential Gear Oil Capacity:  
Refer to the "MA" Section in the appropriate Service Manual.
Type:  
Sulfur-Phosphorus with Extreme Pressure Additives
 
American Petroleum Institute (API) Rating:  
GL-5
 
NOTE:  
Oil meeting the "GL-5" Rating is defined as a "lubricant for hypoid gears in severe service, including "shock loading" ".
80W-90 is preferable for ambient temperature below 40°C (104°F).
Viscosity:  
Refer to the following chart for differential gear oil viscosity selection with respect to ambient temperature.
 
< PREV PAGE
NEXT PAGE >