< PREV PAGE
NEXT PAGE >
Sentra Sedan L4-1597cc 1.6L SOHC (E16S) (1986)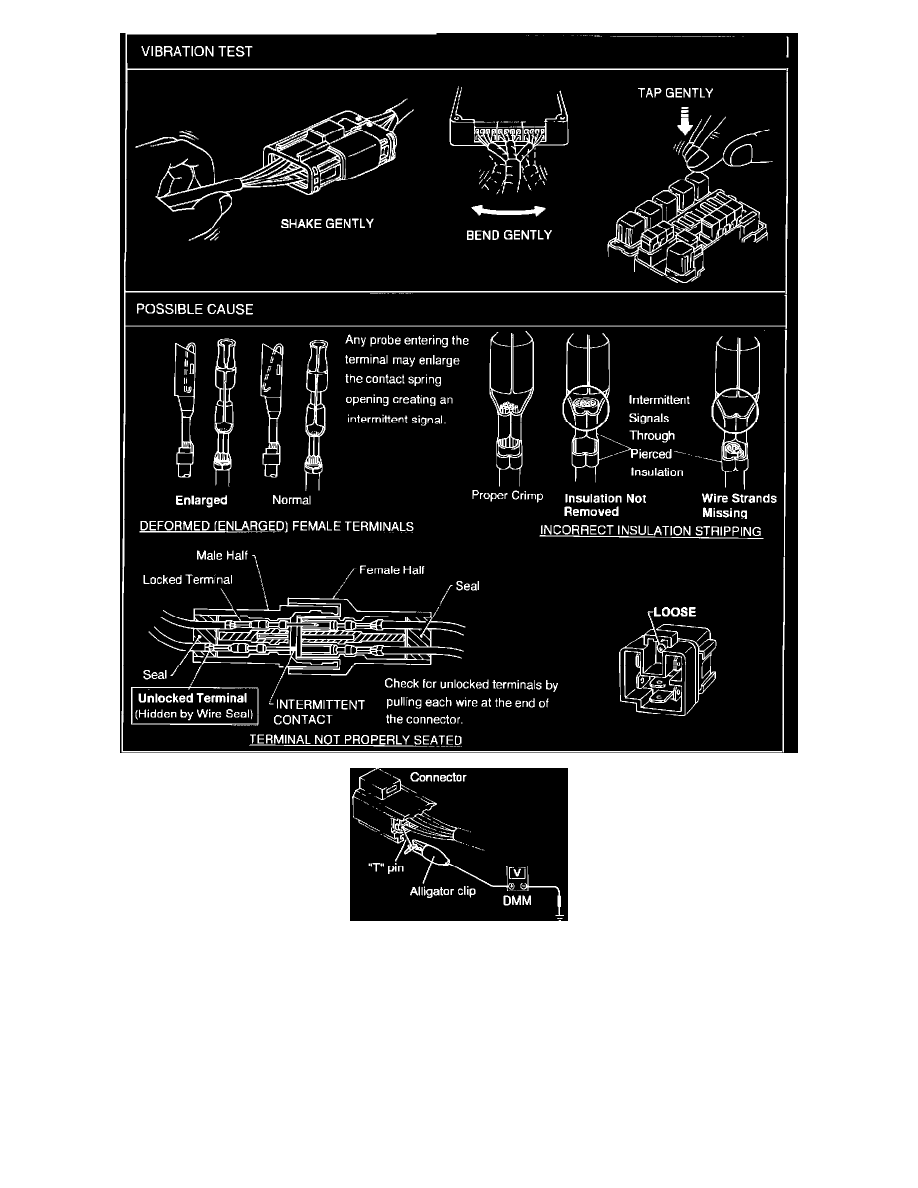 When probing a connector it is possible to enlarge the contact spring opening. Refer to figure. If this occurs it may create an intermittent signal in the
circuit. When probing a connector, use care not to enlarge the opening. If the probe of the Digital Multimeter (DMM) you are using will not fit into the
connector cavity, you can back probe the connector with a "T" pin to create an extension. Most DMM's have accessory alligator clips which slide over
the probe to allow clipping the "T" pin for a better contact. Refer to figure. If you have any difficulty probing a terminal, inspect the terminal to ensure
you have not accidentally opened the contact spring or pulled a wire loose.
Behind The Instrument Panel
< PREV PAGE
NEXT PAGE >