< PREV PAGE
NEXT PAGE >
Sentra Sedan L4-1597cc 1.6L SOHC (E16S) (1986)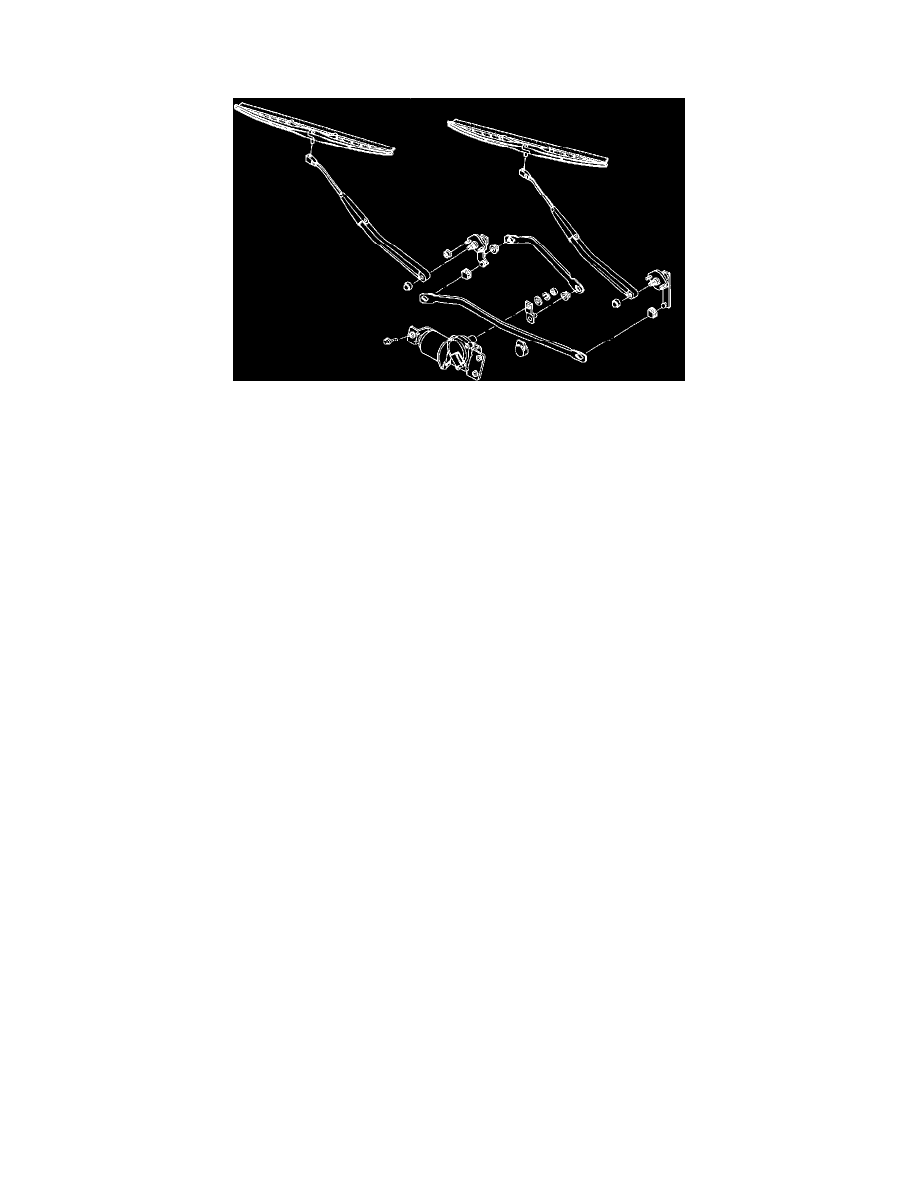 Wiper Motor: Diagrams
Windshield Wiper Motor & Linkage Replace
Fig. 15 Windshield wiper system (typical)
1.
Remove wiper arms by raising the arms off the glass and removing locknut.
2.
Disconnect electrical connector from motor.
3.
Remove top grille retaining screws and top grille, where possible, to gain access to wiper linkage.
4.
Remove wiper motor mounting bolts.
5.
Pull motor away from firewall if necessary to gain access. Disconnect motor shaft from linkage taking care not to bend linkage.
6.
Remove wiper motor.
7.
Remove flange nuts or screws holding pivot to top cowl panel and remove linkage. To install, reverse procedure. See Fig. 15 for typical
installation.
< PREV PAGE
NEXT PAGE >