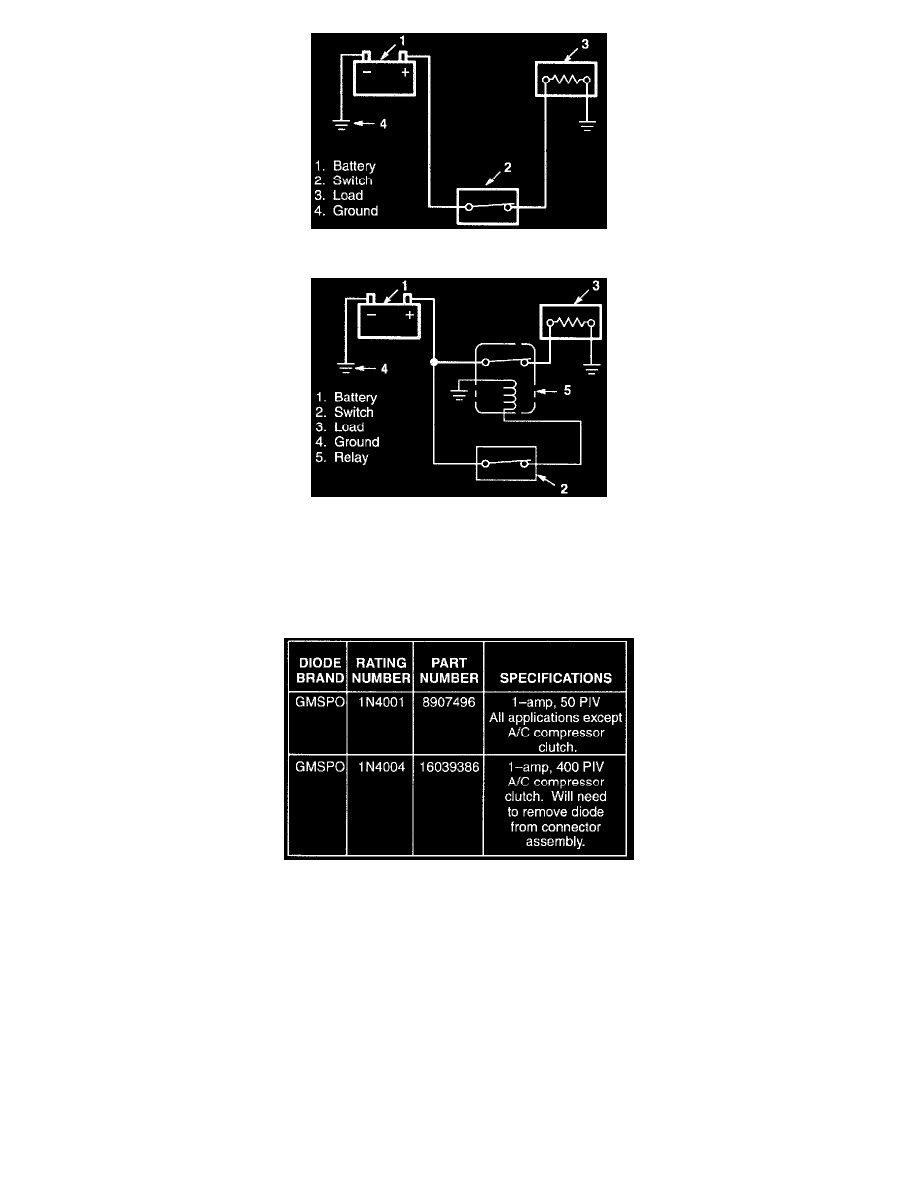 Non-Relay Circuit
Relay Circuit
Battery and load location may require that a switch be placed some distance from either component. This means a longer wire and a higher voltage
drop. The installation of a relay between the battery and the load reduces the voltage drop, because the switch controls the relay, the switch can be
compact. 
Diodes
Diode Specifications And Configurations
Many of the electrical systems in this vehicle use diodes to isolate certain circuits and protect them from voltage surges. Diode specifications and
replacement part numbers are listed in illustration.