< PREV PAGE
NEXT PAGE >
405 L4-1905cc 1.9L (1989)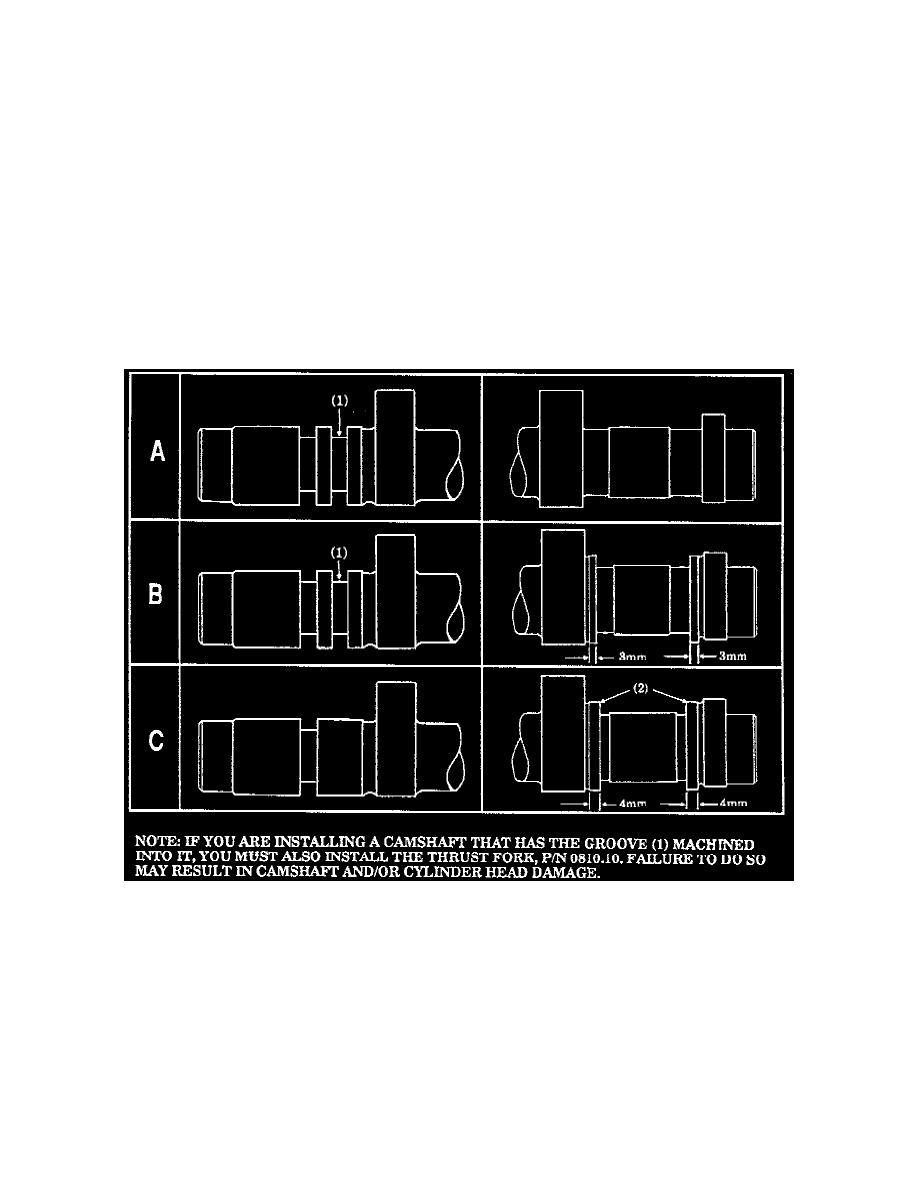 Camshaft: Technical Service Bulletins
Camshaft - Identification, Operation,  Evolution
01
122
BULLETIN NO. 472
DATE: JUNE, 1995
SUBJECT:
CAMSHAFT EVOLUTION
MODELS:
ALL 405 VEHICLES EQUIPPED WITH XU9J2 ENGINES
The camshaft for the XU9J2 engine, P/N 0801.84, exists in three basic configurations. All of the camshafts have identical operating characteristics, the
main difference being the method used for thrust retention.
Please note the drawings. Camshafts type A and type B have a groove (1) machined into the timing belt end just ahead of the number four cylinder's
exhaust lobe. This groove is used by the thrust retaining fork, P/N 0810.10, to maintain the camshaft's position in the cylinder head. Camshaft type C
does not have this groove, and therefore, does not use the retaining fork. This camshaft is located in the cylinder head by two thrust bearing surfaces (2)
machined into the number one journal at the distributor end (see Service Bulletin Number 456, Class 1, dated September, 1993 for additional
information on interchangeability).
< PREV PAGE
NEXT PAGE >