< PREV PAGE
NEXT PAGE >
405 L4-1905cc 1.9L (1989)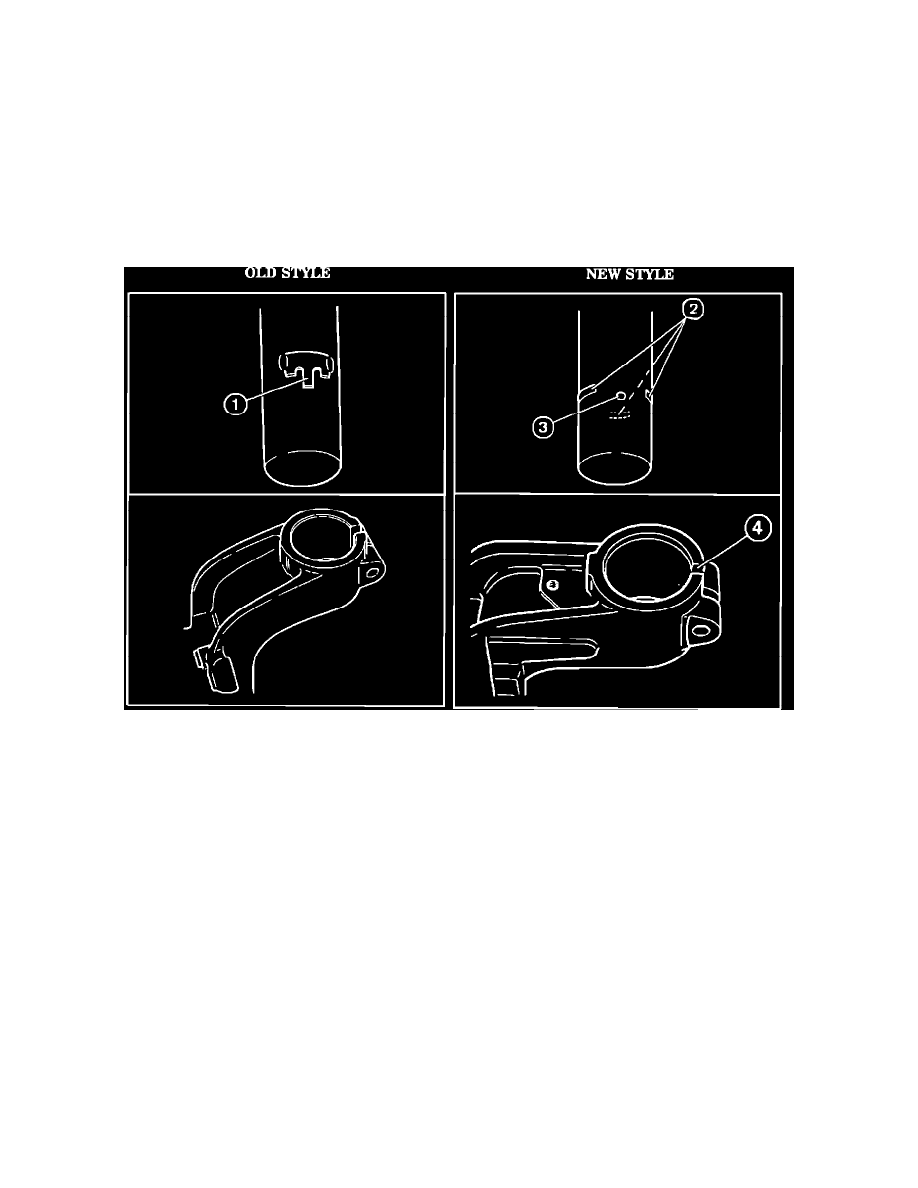 Front Steering Knuckle: Technical Service Bulletins
Front Strut - Method for Locating Revised
BULLETIN NO. 426
DATE:
AUGUST, 1991
SUBJECT:
FRONT STRUT LOCATING TABS
MODELS:
ALL 405 VEHICLES
As of December, 1990 production, the method for locating the front struts in the steering knuckle has been revised.
The original type used a welded-on locating tab (1). The new type uses three embossments (2) to set the depth of the strut in the knuckle and a pin (3) to
engage the slot (4) in the steering knuckle.
The new style strut is fully interchangeable with the original type and may be used on older vehicles with no modification.
< PREV PAGE
NEXT PAGE >