NEXT PAGE >
< PREV PAGE
405 L4-1905cc 1.9L (1989)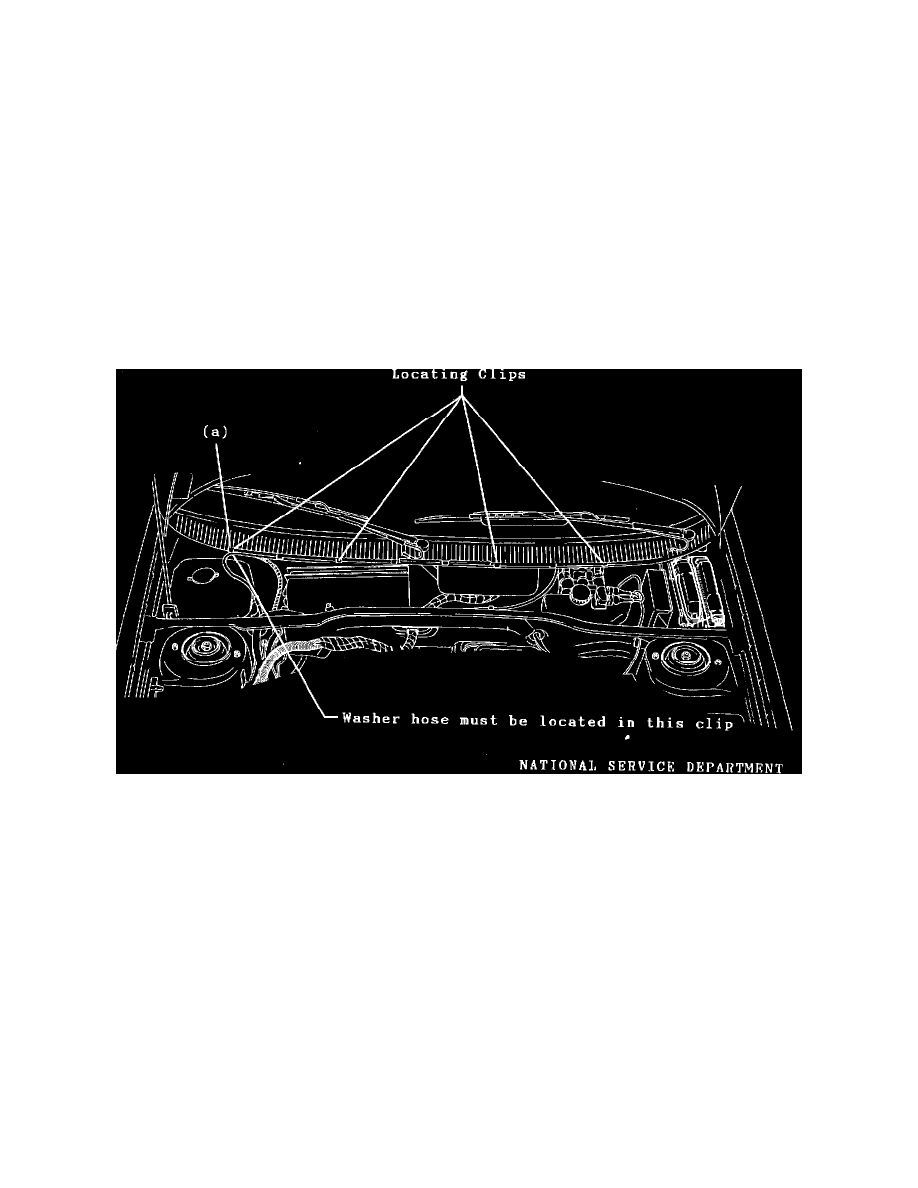 Windshield Washer Spray Nozzle: Customer Interest
Windshield Washer - Fluid Leaking Onto Windshield
BULLETIN NO. 359
DATE:
September, 1989
SUBJECT:
WINDSHIELD WASHER LEAKING ONTO WINDSHIELD
MODELS:
ALL 405 VEHICLES
COMPLAINT:
Washer nozzles may leak onto windshield when making hard right-hand turns.
REASON:
The washer hose is routed along the base of the cowl panel and is held in place by nine (9) locating clips in the cowl.  If the hose becomes dislodged
from or has not been installed in the first clip (just above the washer reservoir), the washer fluid may be forced through the tube on hard right-hand turns.
CORRECTION:
During PDI or when the vehicle is in for normal service, ensure that the washer tube is installed in all nine clips, especially the first clip (a) on the
extreme right side.  To do this it may be necessary to slightly pull the hose toward the right side of the vehicle, in order to gain enough slack for it to fit
into the clip. Once the hose is properly routed it is normal for it to have a very sharp bend just as it enters the clip.  Test washer operation to make sure
that the hose is not pinched, and the volume of water from the washer nozzles is sufficient.
NEXT PAGE >
< PREV PAGE