Cooling Fans - Run All the Time|Page 19 >
< Engine Control Module|Diagrams
504 L4-2304cc 2.3L DSL XD-2 (1982)
Sensors and Switches
Sensors and Switches - Cooling System
Engine - Coolant Temperature Sensor/Switch
Radiator Cooling Fan Temperature Sensor / Switch
Component Information
Technical Service Bulletins
Customer Interest for Radiator Cooling Fan Temperature Sensor / Switch:
246870701
Jul
87
Cooling Fans - Run All the Time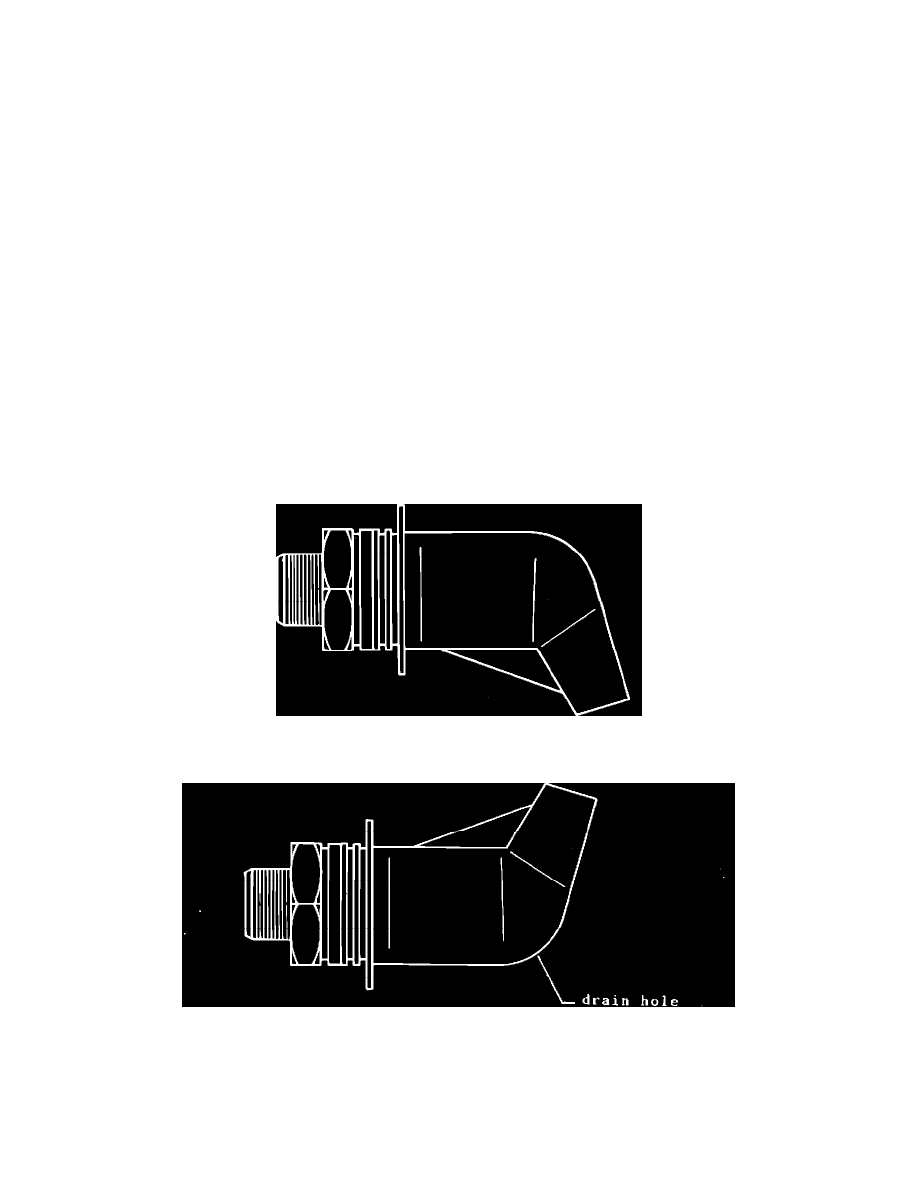 Radiator Cooling Fan Temperature Sensor / Switch: Customer Interest
Cooling Fans - Run All the Time
BULLETIN NO. 246
DATE:
July, 1987
SUBJECT:
ENGINE AND/OR AUXILIARY FANS RUN ALL THE TIME
CAUSE
Water or humid air enters into boot covering the 88~/84~ 92~/88~ thermocontact switch and causes a short across the 3 spade terminals.
REPAIR
Pull the boot off the thermocontact switch (located at lower RH side or tear of radiator).
Remove the connector with the 3 wires from the switch.
Clean the flat male connectors thoroughly with fine sandpaper to remove any trace of corrosion.
Cover the terminals with electrical grease. (locally supplied).
Dry out the humidity from the interior of the boot with a rag or a paper towel, and spray WD-40 (or similar product which displaces moisture) into the
cavity.
Take up any available slack in the wiring harness, starting at the furthermost distance from the switch.
If enough slack is available, turn the boot 180~ so that the opening where the wires enter into the boot now points downwards (instead of upwards). This
will prevent water from entering and act as a drain/ventilation hole.
If there is not enough cable length to turn the boot 180~, install the boot in the original position after drilling a 1.5 mm diameter (1/16 in diameter) drain
hole at the bottom of the boot.
Reinstall the connector and push back the boot all the way over the terminal side of the switch.
IF THE BOOT CANNOT BE TURNED SO THAT THE OPENING POINTS DOWNWARDS, seal the opening where the wires enter the boot with a
silicone sealant.
Sensors and Switches
Sensors and Switches - Cooling System
Engine - Coolant Temperature Sensor/Switch
Radiator Cooling Fan Temperature Sensor / Switch
Component Information
Technical Service Bulletins
Customer Interest for Radiator Cooling Fan Temperature Sensor / Switch:
246870701
Jul
87
Cooling Fans - Run All the Time
Cooling Fans - Run All the Time|Page 19 >
< Engine Control Module|Diagrams