< PREV PAGE
NEXT PAGE >
Gran Fury V8-318 5.2L VIN K 2-bbl (1982)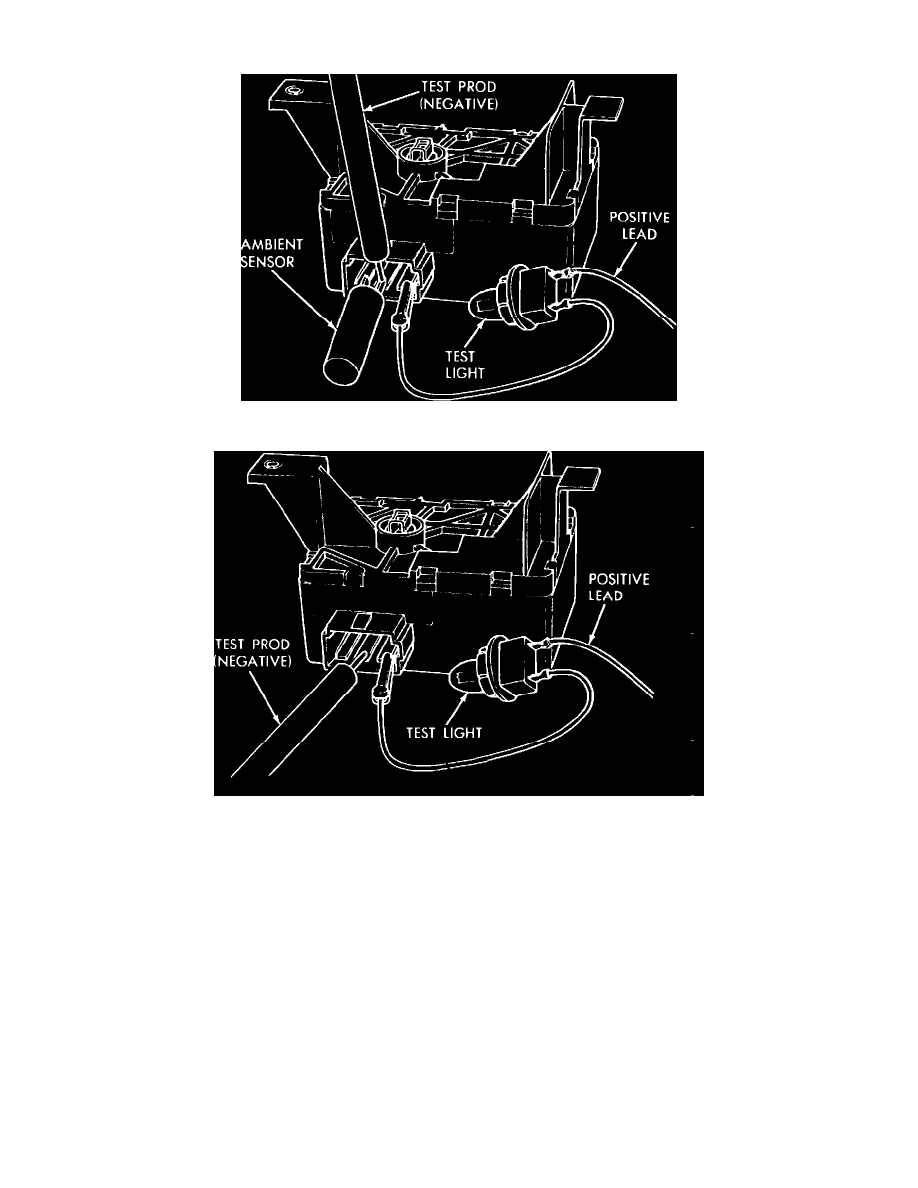 Air Door Actuator / Motor: Testing and Inspection
Fig. 8 Test connections for rotating servo-motor shaft clockwise. Rear Wheel drive cars
Fig. 9 Test connections for rotating servo-motor shaft counterclockwise. Rear wheel drive cars
1. Remove servomotor assembly from vehicle. After removing servomotor, check to ensure blend air door is operating properly.
2. To perform this test, a fully charged 12 volt battery, an ambient sensor, a test lead with a series connected instrument panel bulb and socket, and a
plain test lead are required. Connect series connected instrument panel lamp to battery positive post and test lead to battery negative post.
3. Connect test leads as shown, to check servomotor operation. The servomotor should run smoothly as it moves to internal stops. The test lamp
glows dimly as motor moves to stop and brighten when stop is reached. The test lamp will glow brightly if motor binds between stops.
4. If servomotor shaft fails to move, recheck electrical test connections and condition of 12 volt battery. If motor moves only in the counterclockwise
direction, check ambient sensor. The motor must move to the full clockwise and counterclockwise positions to be considered acceptable. 
< PREV PAGE
NEXT PAGE >