< PREV PAGE
NEXT PAGE >
PB 150 V8-318 5.2L VIN T 2-BBL (1983)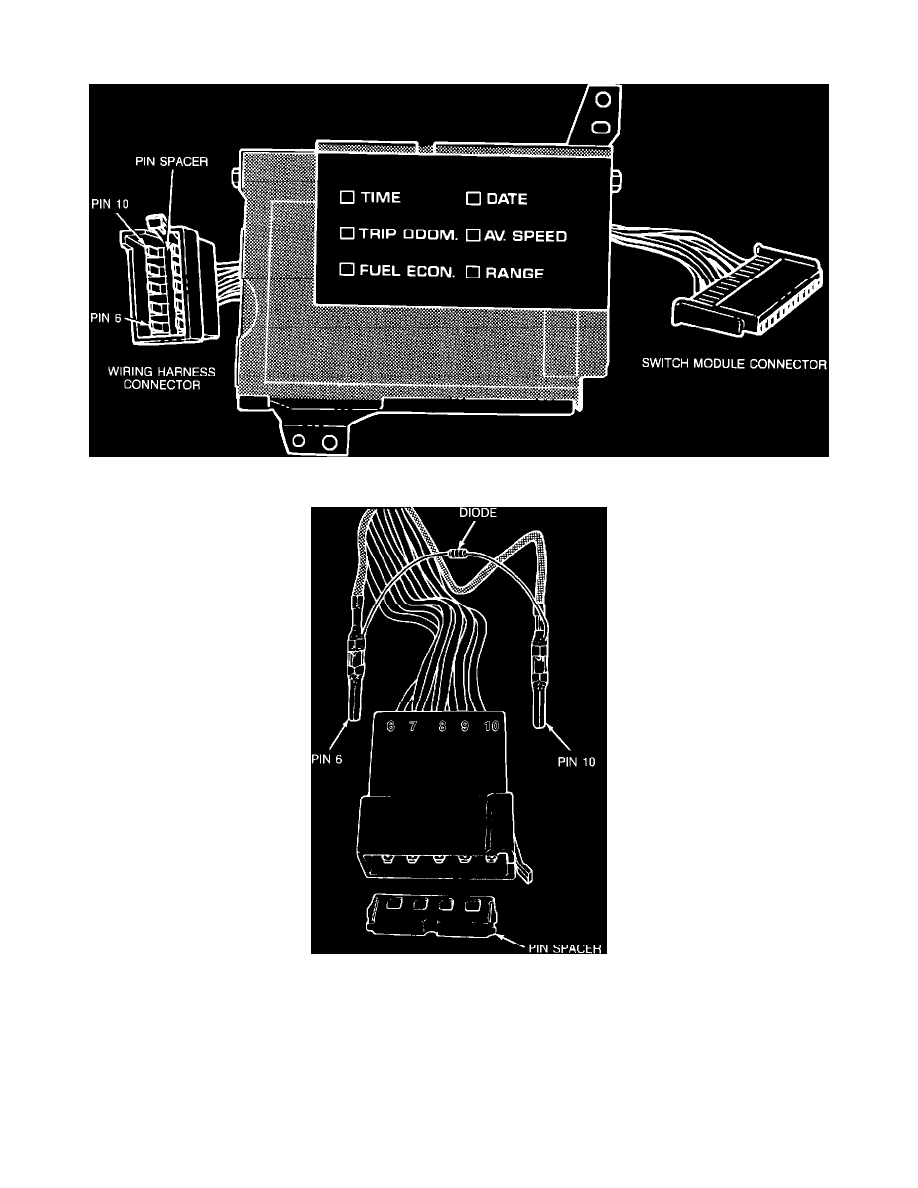 A.
Remove the pin spacer from the 10 pin connector (Figure 1).
FIGURE 1
FIGURE 2
B.
Remove pins 6 (20 Bk/Lg) and 10 (20 Bk) keeping the wires intact (Figures 1 and 2).
C.
If a diode is soldered to these pins (Figure 2), remove it by desoldering. Discard the diode, it is not to be used.
< PREV PAGE
NEXT PAGE >