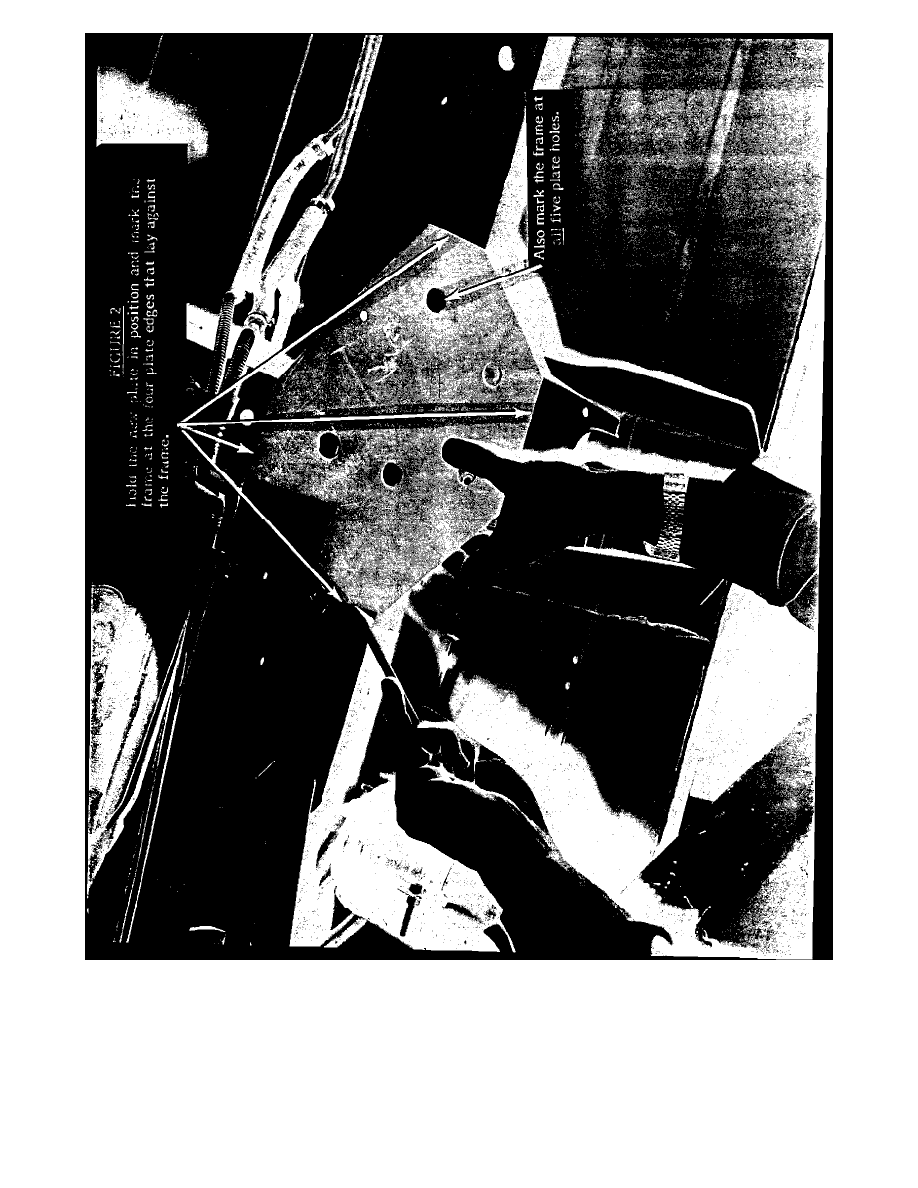 FIGURE 2
4.
Hold the new plate in position as shown in Figure 2 and mark the lower frame areas around the plate edges and around the holes in the plate.
5.
Remove the plate and grind all protruding weld nuggets with a disc grinder. Also grind the galvanized coating at the markings made in step 4. Be
sure to grind sufficiently beyond the markings so that only bare metal is exposed around the plate edge and around the hole openings in the plate.
The galvanized coating must be removed to make good welds.
6.
Remove the three fuel line to frame clips nearest the plate to free the line. Move and tie the fuel line away from the plate area and shield the lines
and the charcoal cannister with wet rags to protect from weld spatter.