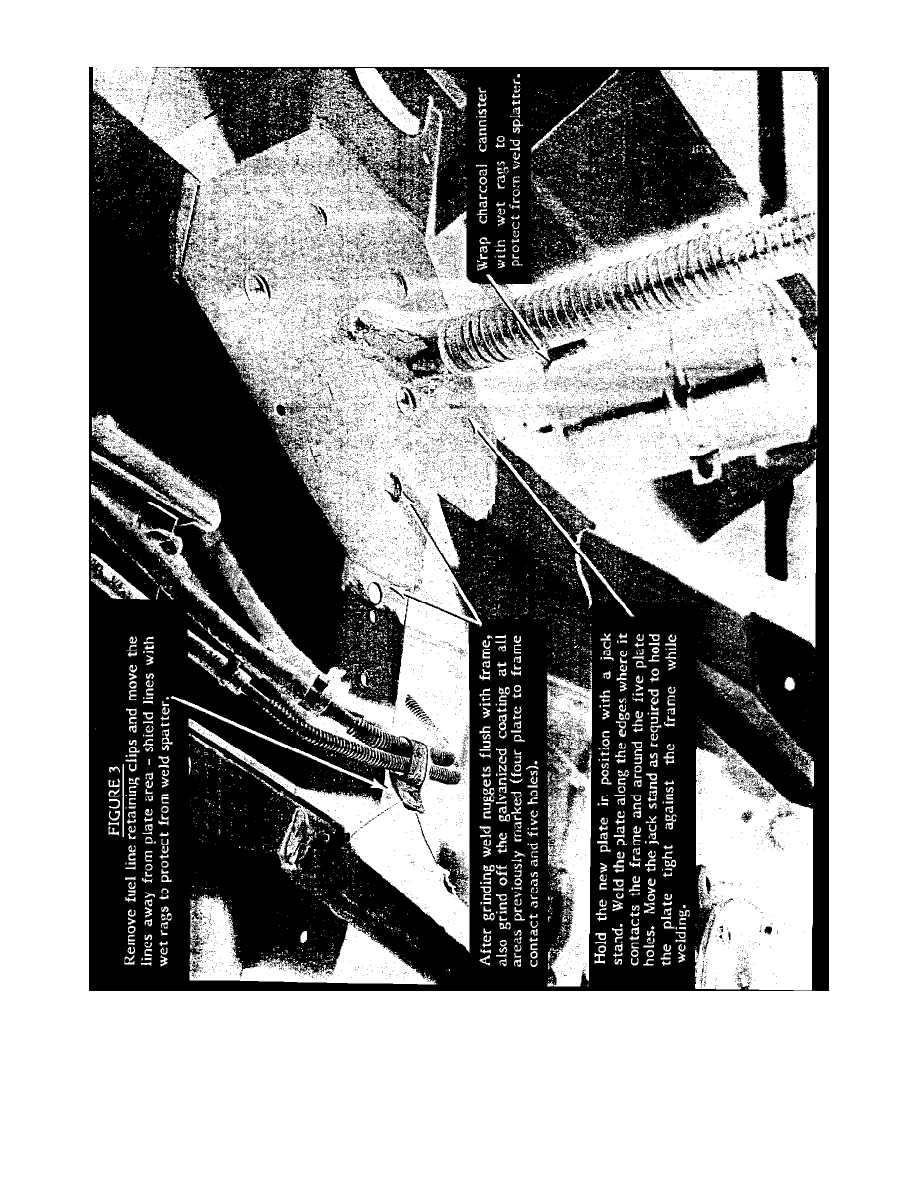 A.W.S. E-6013        
Acceptable
FIGURE 3
Gas or TIG (Heli-arc) welding not permissible.
8.
Apply one coat of zine chromate primer followed by a coat of paint to all welded and bare metal areas (Figure 4).
9.
Reposition fuel lines and reinstall clips.
10.
Proceed to the left (driver's) side and remove the heat shield (3 screws) located above the catalytic converter.