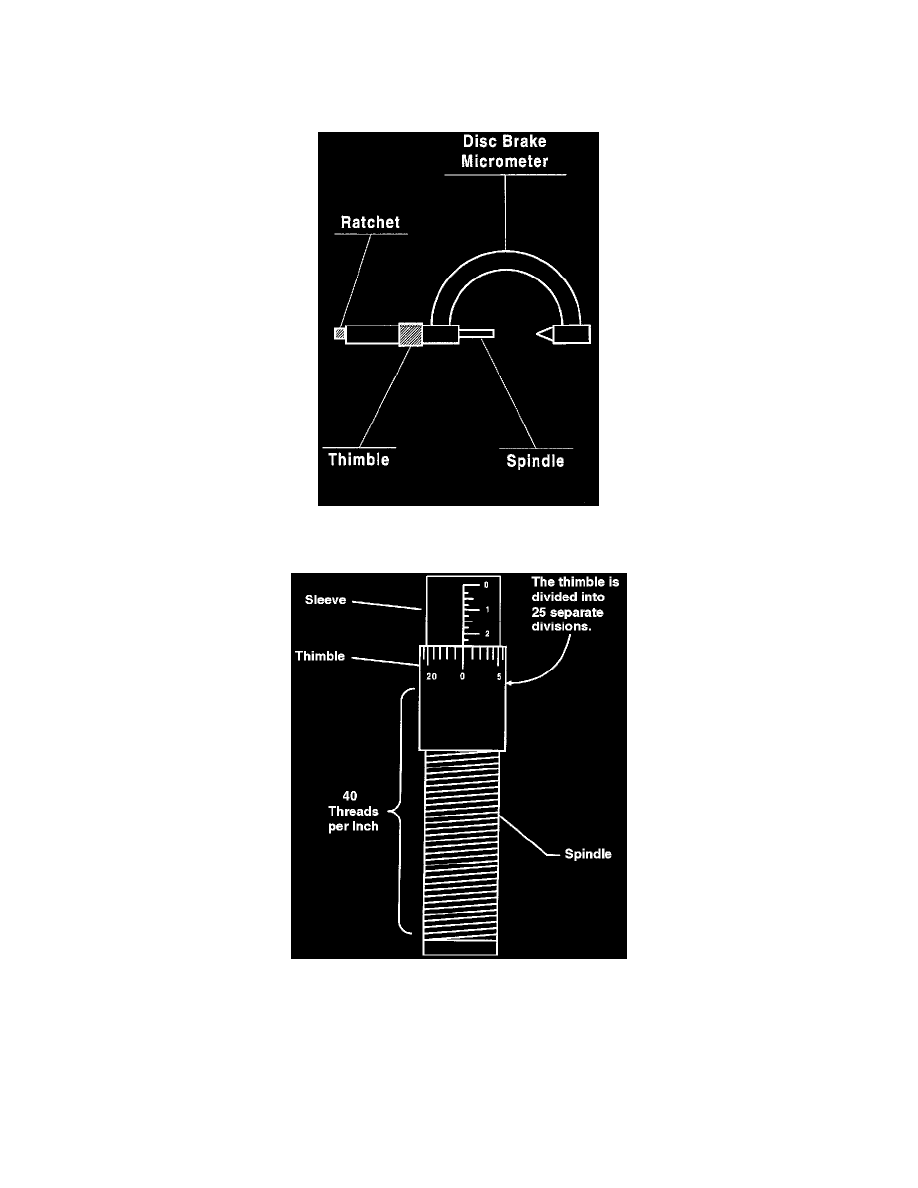 Brake Disc: Fundamentals and Basics
How to Use A Micrometer
CONSTRUCTION
The spindle on a micrometer is moved in or out by rotating the thimble or ratchet.
The thread pitch on the spindle is 40 threads per inch. A single full rotation of the thimble extends or retracts the spindle one thread or 1/40 of an
inch (0.025, 25 thousands).
The thimble is divided into 25 equal divisions. Rotating the thimble one division will extend or retract the spindle 1/25 of a thread.
(1/25) x (1/40)inch = 1/1000 inch (0.001), one division on the thimble is equal to 0.001 inches.
HOW TO READ
As the thimble is rotated out it uncovers a scale on the sleeve. Each major division on the scale is 1/10 of an inch (0.100)
Each major division is separated into 4 minor divisions, each equal to 25/1000 of an inch (0.025).