< PREV PAGE
NEXT PAGE >
PB 150 V8-318 5.2L VIN T 2-BBL (1983)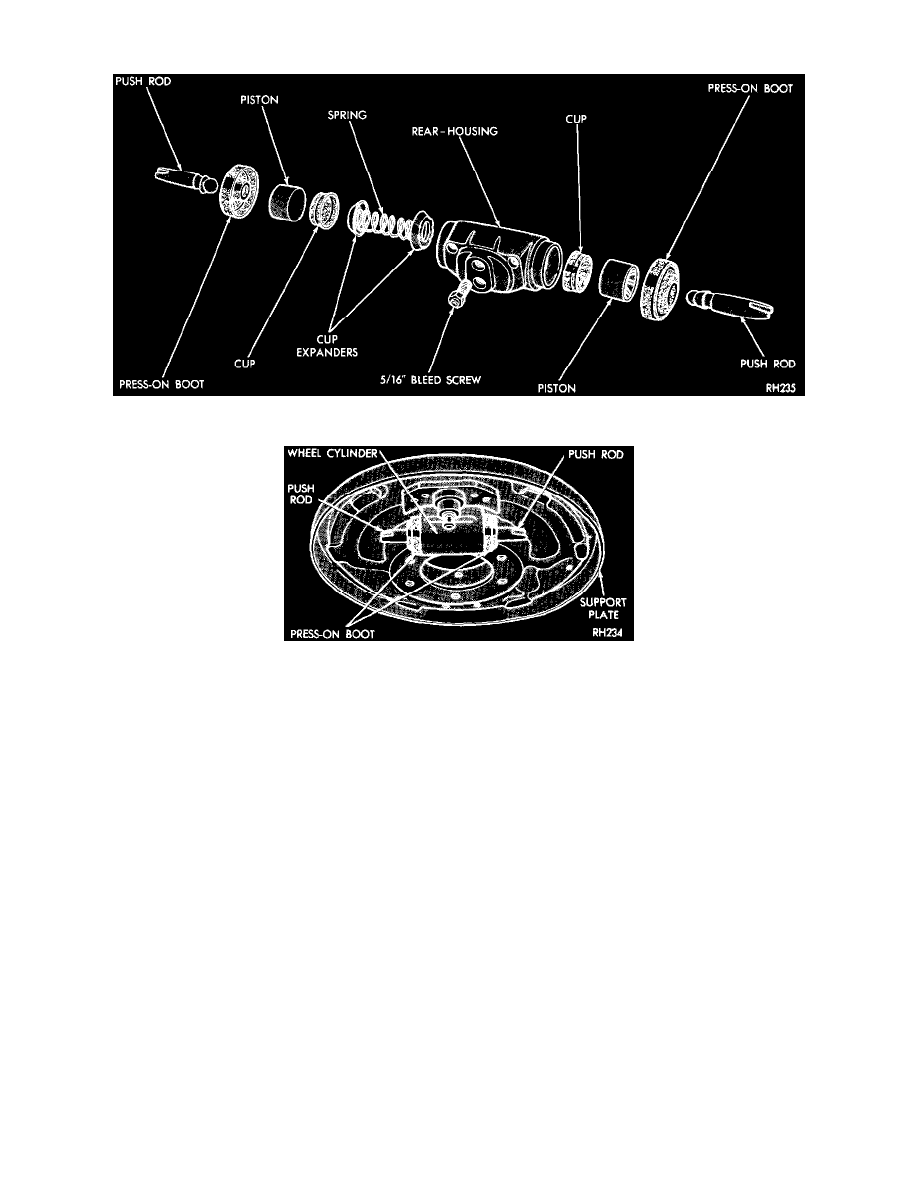 Wheel Cylinder: Description and Operation
Fig 2  Rear Wheel Cylinder 11 And 12 Inch Brakes
Fig 1  Wheel Cylinder Installation
The piston boots are of the press-on type and prevent moisture from entering the wheel cylinder.
To perform service operations or inspections of the wheel cylinder , it will be necessary to remove the cylinders from the support plate and
disassemble on the bench.
CAUTION:  Wheel cylinder with cup expanders MUST have cup expanders after any service procedures (reconditioning or replacement).
< PREV PAGE
NEXT PAGE >